Do you have a mom or grandma that loves flowers, herbs, or loves to garden? If you do I have a few great garden gift ideas for Mother's Day or just about any occasion for a person who loves to garden.
I have three ideas for you that would make a perfect gift and still be budget friendly too.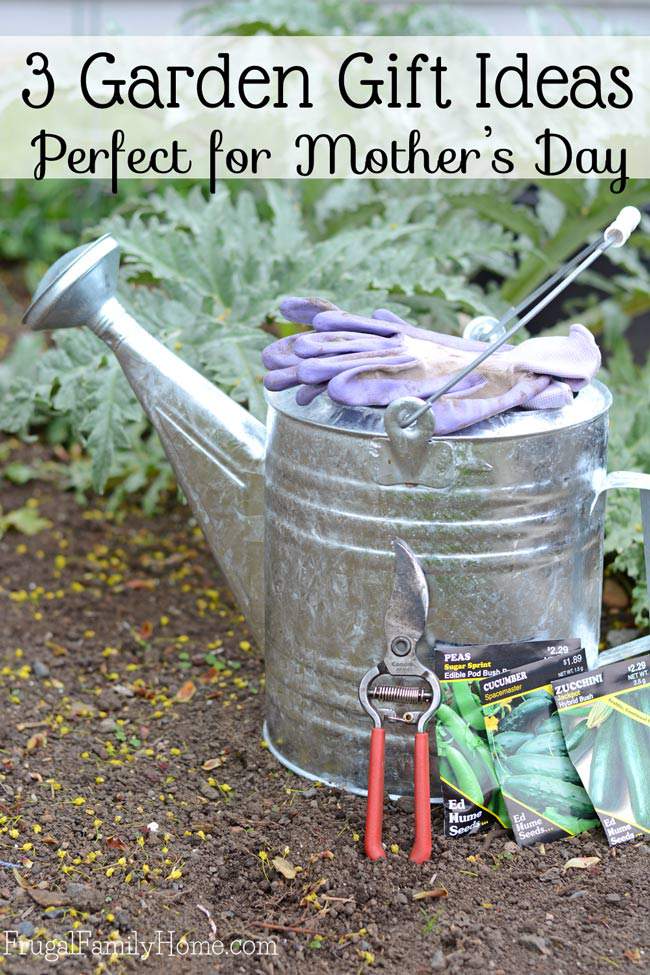 My mom used to love to have a fuchsia in a hanging basket each year. We would purchase one for Mother's Day and she could enjoy it all season long. Sometimes they would winter over but most years it just wouldn't make it to the next year.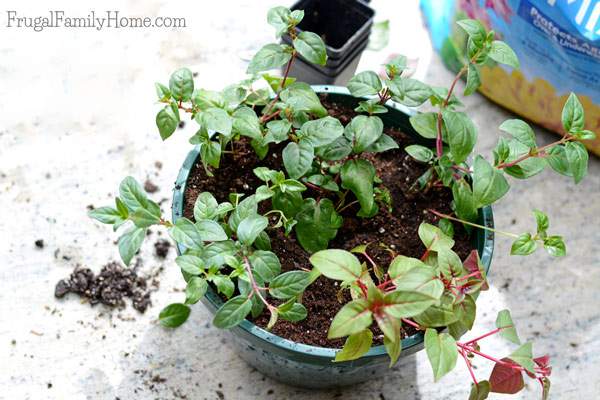 Because I have a fairly shady garden, I like to grow fuchsias in hanging pots. They add a splash of color and their blooms are so pretty. Plus they attract the hummingbirds we love to watch.
You might have already guessed it but gift idea number one is a hanging flower basket.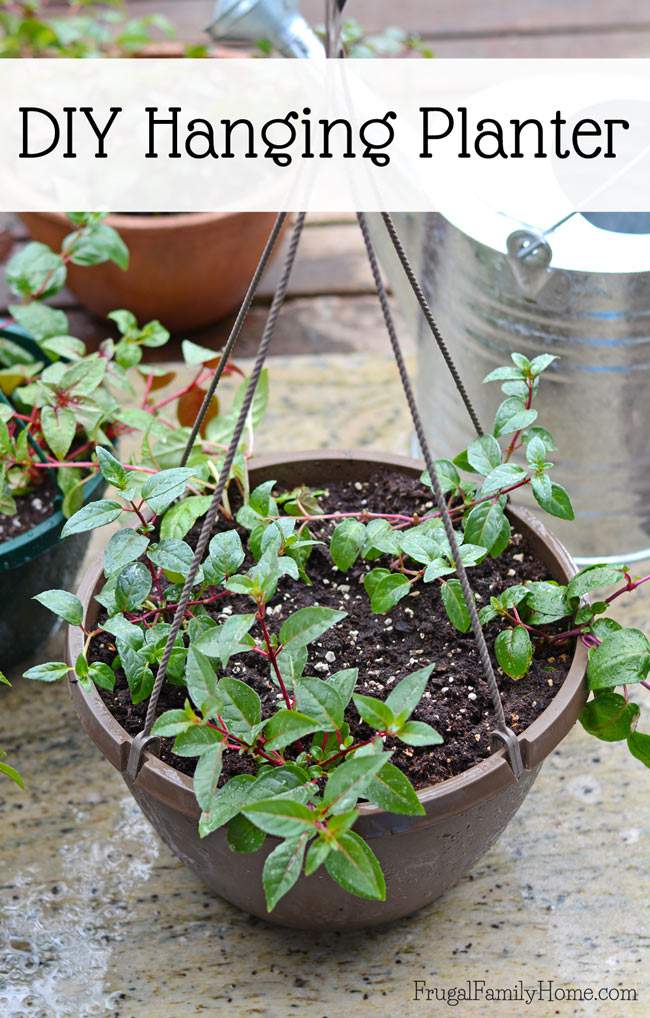 Gift Idea #1 Hanging Flower Baskets
While you can easily find hanging flower pots already planted with flowers at any garden center, did you know you can really save by making them yourself?
The hanging fuchsia baskets I made ended up costing less than $8 each. Compare that price to the $20-$40 ones at the garden centers and you can really save by making them yourself.
What's great is it only takes a few minutes to put a hanging flower basket together too.
I made a quick video to show you how to make your own hanging flower baskets, with everything I purchased at my local store.
I used fuchsias in my planter but you can use any flowers you would like. If the planter will hang in a sunny location be sure to pick full sun plants. If it will be in a more shady location pick out shade loving plants like the fuchsia.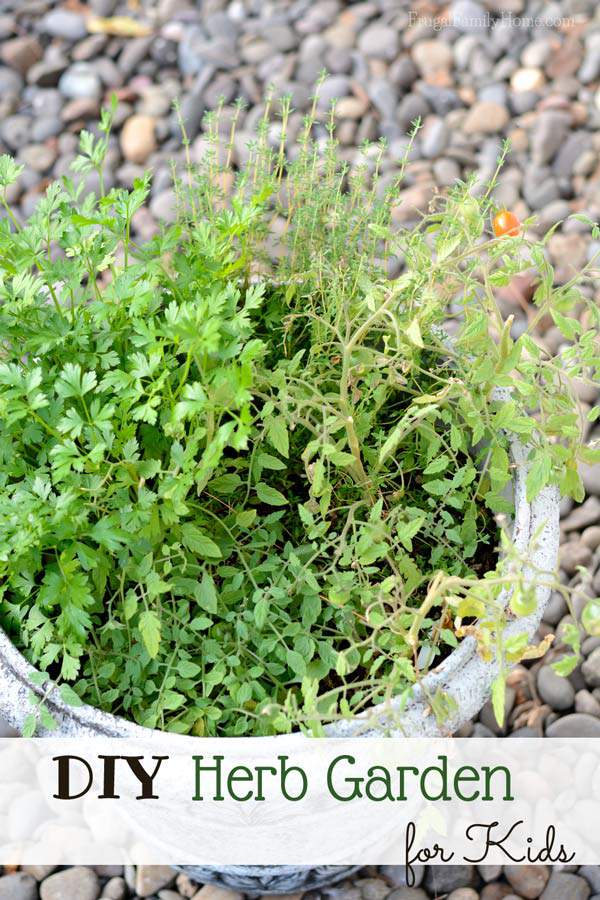 Gift Idea #2 Container Herb Garden
This idea for a container herb garden is one my kids and myself made a few years ago. We took our favorite herbs and planted them in a nice container and grew our own herbs on our front deck.
It was so nice to have fresh herb growing right outside our front door when I needed some to cook with.
If you were making this gift for a Mother's Day gift, you could include all the herbs your mom likes to cook with. Things like parsley, basil, oregano, and thyme are some of my favorite to grow.
Or you might want to put together a mint container garden with spearmint, peppermint, chocolate mint, and pineapple mint. These mint leaves would be great to use in teas, for making mint water, or in desserts or recipes.
If you pick the plants you know your loved one will cook with or use, it will be a great gift that keeps giving all season long.
Gift Idea #3 Garden Gift Basket
This gift idea is great for a mom who loves to get out and work in the garden. For this gift, I would purchase an item like a watering can or a new planter to tuck in smaller items you know your mom or grandma could use to work in the garden.
You might want to include things that can wear out over time in this gift. Gardening items like garden gloves, pruners, hand weeder, hose sprayers, or even seed packets.
Tuck all those items into your planter or watering can put a bow on it and you have a great Mother's Day gift with items a gardener can really use.
Those are my 3 great garden gifts for Mother's day ideas. If you are looking for more ideas you need to visit the other Tuesdays in the Garden bloggers.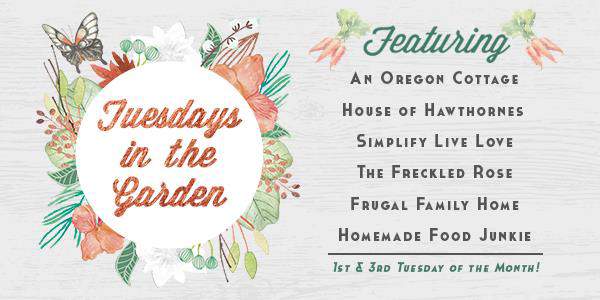 We are all sharing our Mother's Day gift ideas this week. To see what ideas they have to share just click on the links below or the photos and you can hop right to see their ideas too.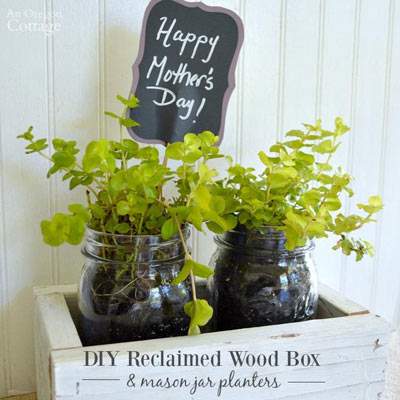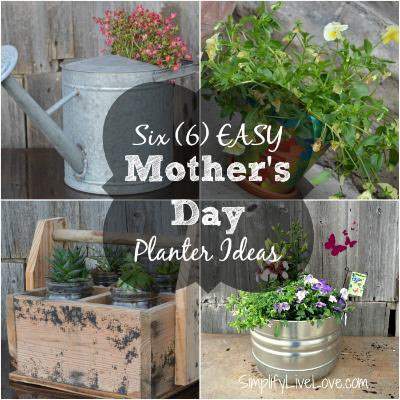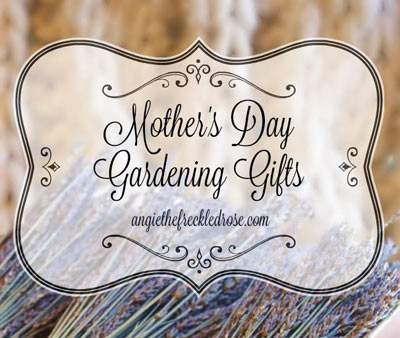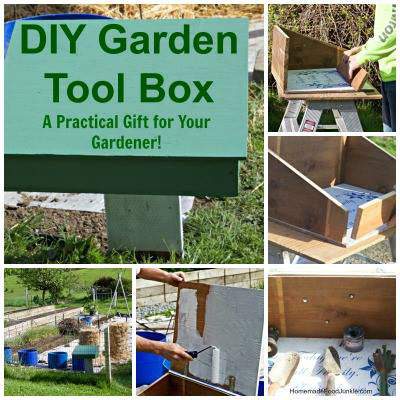 What garden gift ideas could you add to the list? I would love to have you share your ideas in the comments below.
[signoff]
More Garden Gift Ideas
DIY Chia Pet that Kids Can Make
My 10 Favorite Gardening Tools
5 Gardening Tools I Can't Live Without
Get the Companion Plants List
When you join the gardening email list, you'll not only get gardening tips sent to your inbox, you'll also get the companion plants list too.