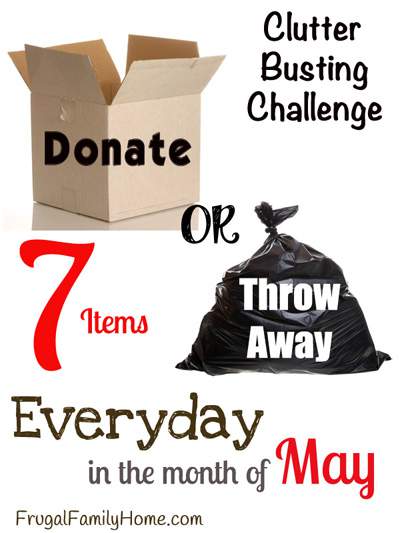 Day 3 of Clutter Busting Challenge
Today as I was picking up my son's plastic food toys that were scattered all over the floor I spotted what I would work on today as my clutter busting project. I looked over on top of my coupon box and realized there was quite a few sales ads on top of it.
Now usually I will recycle the old sales ads each week when I get the new ones in the Sunday paper. But I guess I had neglected to do that small and simple task for about two weeks. So I had a pile of sales ads ready to fall off and scatter all over the floor.
I didn't count the sales ads  today but I assure you there was much more than just seven sales ads. I am thinking more like 20 items were removed today.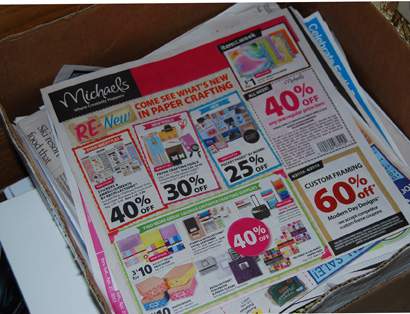 After removing the old sales ads and adding them to my recycling box, I straighten up the current sales ads and that little corner of the room looks so much better now. Another day down, more clutter gone. 🙂
How did you clutter busting go today? What did you find to donate or throw away?
[signoff]
Other Posts in this Series