Isn't Fall a great time of year? The cool crisp air, the lovely colored leaves and all the great food that is freshly harvested. What's not to like?
And if you've been looking for a way to make your home more fall like, I've got a solution for you.
I know I'm not great at decorating. I guess it's just not in my genes. But I love to add a little touch here and there.
And these pretty Fall printable are perfect for that.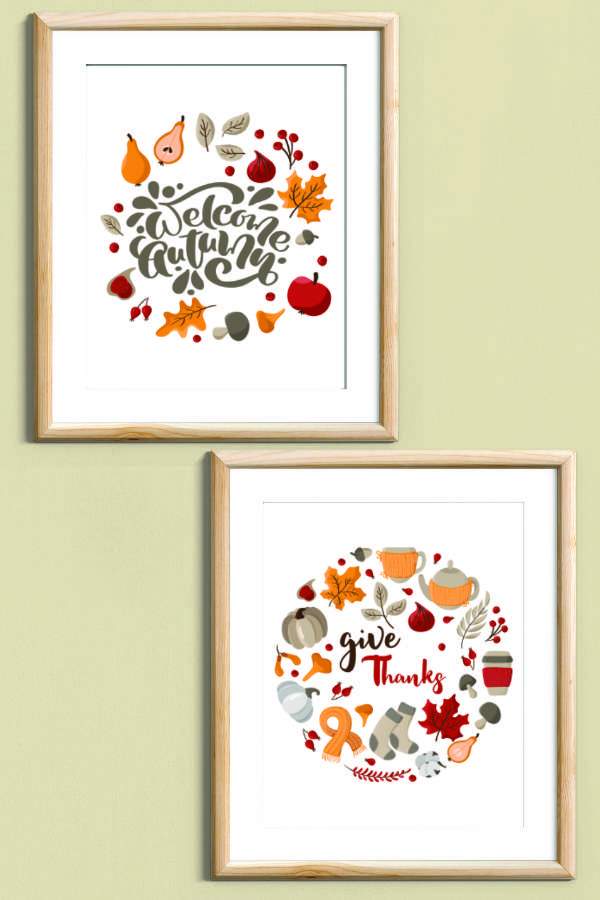 These fall printables can make your house more homey and inviting. And it's a simple way to transition from summer to fall.
They are the perfect size for 8 by 10 frames and can easily be printed at home.
5 Pretty Fall Wall Art Printable for Your Home
You get 5 printable wall art files. So you can switch them out over the Fall season.
Design 1
Is a fall leaf design with the quote, "gratitude turns what you have into enough." You can see it in the photo at the bottom of this article.
Design 2
Is a "give thanks" circular wall art printable with pretty fall colors.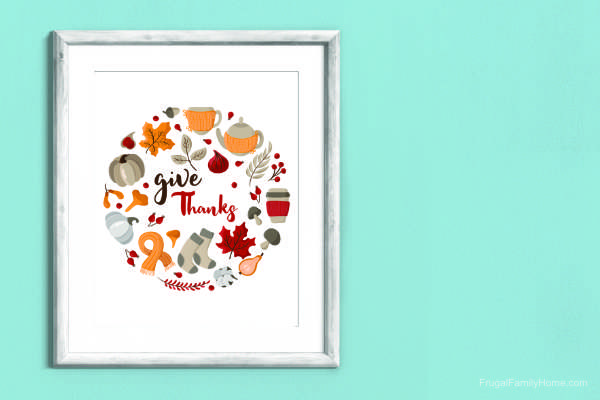 Design 3
A pumpkin and leaves printable wall art that says "Hello Autumn". You can see it in the photo at the bottom of this article.
Design 4
And another pretty wall printable that says "Welcome Autumn".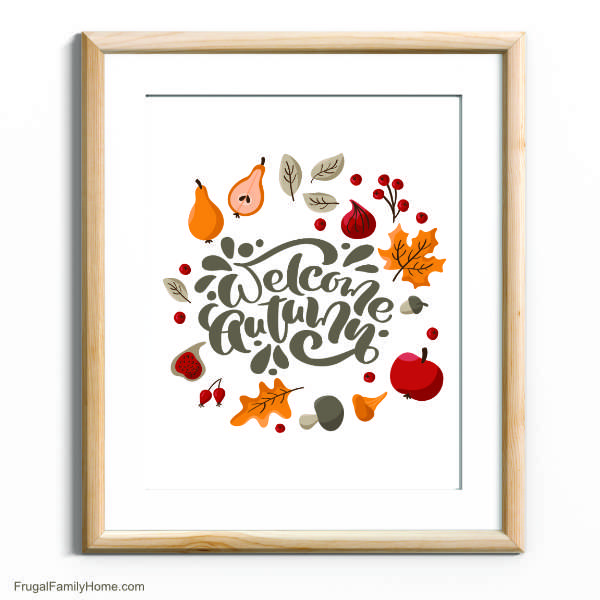 Design 5 for Halloween
And finally a cute design just for Halloween. It has a black kitty with pumpkins on it. Great for displaying as we get closer to Halloween.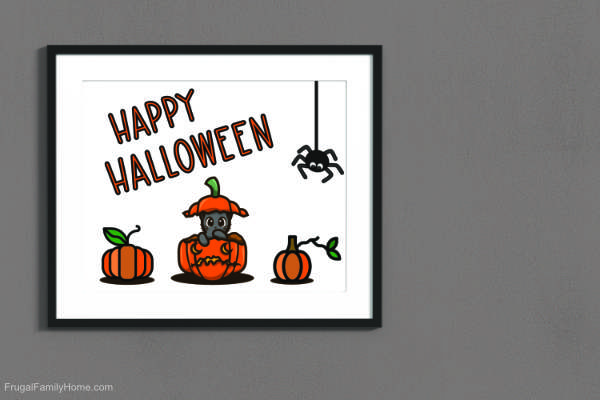 You can get all the Fall Wall Art printables when you sign up below.
Just add your name and email address to the form here or use the button below and we'll send you an email so you can download them for yourself. Don't worry you can unsubscribe at any time.
Click the button above to print, grab a copy and make your home more fall like easily.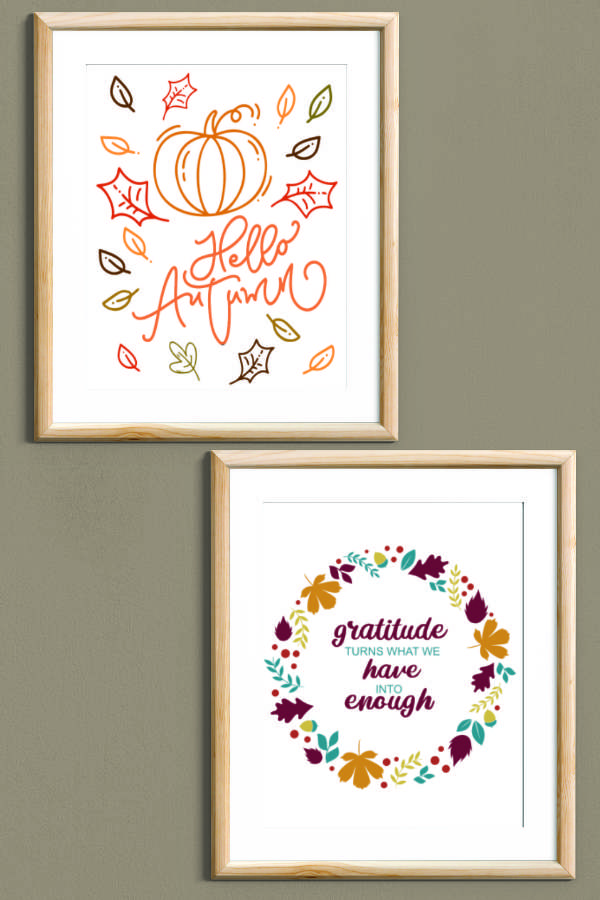 More Fall Ideas You'll Love…
Pumpkin Bars with Caramel Frosting