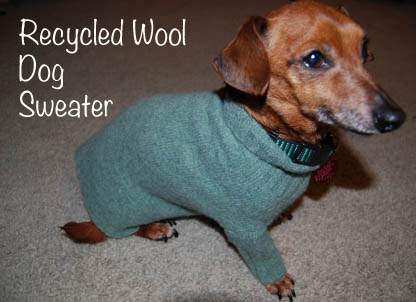 Recycled Craft Dog Sweater
My daughter like to do lots of crafts and by recycling items we have or find at thrift stores is not only good for my wallet but keeps items out of the landfill too. This months recycled craft is using up some of the remnants from my Wool Sweater Pillow Cover project. To make this project you need a fulled wool sweater and a dog sweater as a guide to make a pattern. Since our canine friends at our home are both under 10 pounds we were able to use just the back of the sweater to make this dog sweater but if you have a large dog you may need a full sweater.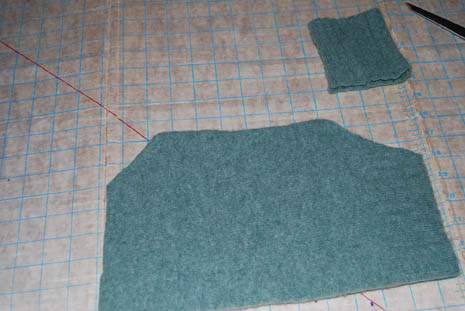 The first thing I did was fold the back of the sweater in a half and lay the store-bought dog sweater on top so I could cut out a new one. When I cut my pattern out I lined up the neck opening with the ribbed portion of the waist of the sweater to give the neck a nice finished look. I cut the body for the dog sweater slightly bigger to account for the seam allowance.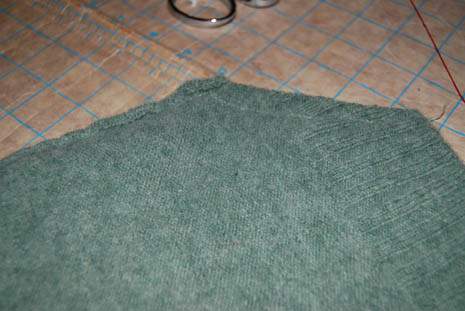 I sewed up the opening which would be on the belly side of the dog sweater. Then I used the dog sweater as a guide to cut two openings for the sleeves.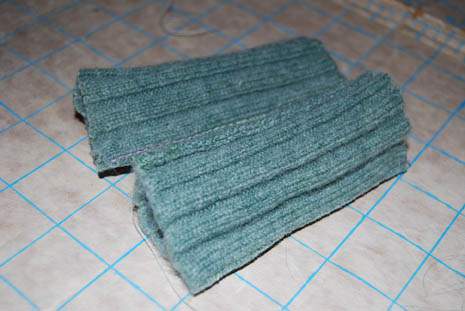 Cut off one of the cuffs off the sweater. Then sew it lengthwise twice about 1/2 inch apart. Then cut between the two stitch lines to make the two sleeves for the dog sweater.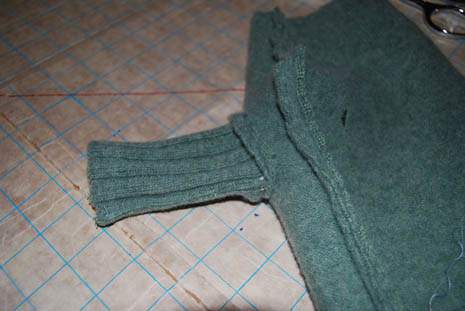 Then with the newly made sleeve and body lined up right sides together I sewed around the sleeve to attach it to  the body of the dog sweater where I had made the cuts in the body for the sleeves.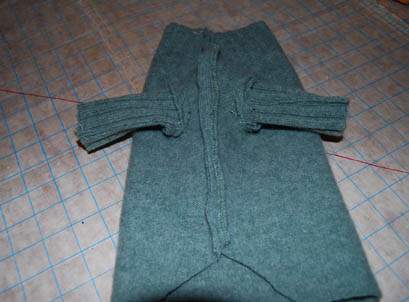 Since the sweater is fulled there is no need to finish the edges. Our dogs really like this new sweater to keep them warm.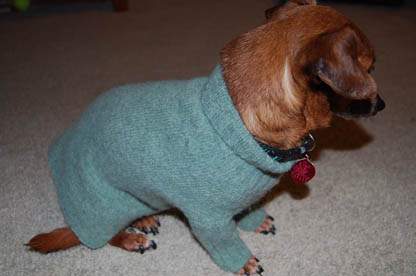 Want to see more recycled projects? Here are some links, 
Yarn from T-shirts
T-shirt yarn rug
Recycled Child Backpack
Recycled Dog Harness
Recycled Pillow Cover
Recycled Jean Quilt