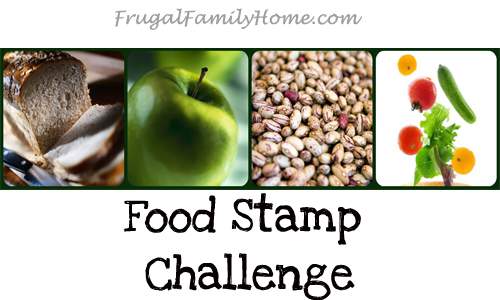 I was hoping to get this last post up yesterday (Sunday) but I wasn't able to. (I worked on getting my Facebook and Twitter page updates) But I did want to finish this series so here is our last day of the challenge.
Today is the last day of the challenge. I have enjoyed figuring out what each of the meals has cost us. But to tell the truth I am glad I only did the calculations for one week. It is a lot of work and takes quite a bit of time. But now I know more about how much some of our meals really cost.
Breakfast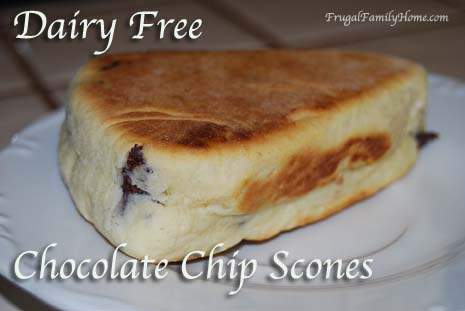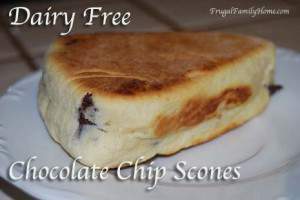 This morning for breakfast I needed something quick but something my family would enjoy more than our usual toast. So I made some Chocolate Chip Scones.
Scones, eggs and sausage $2.18
Total Cost for breakfast $2.18
Lunch
For lunch the kids had sandwich, chips, cookie and peach $1.26 for both.
My husband and myself ended up having leftovers $0
Total for lunch $1.26
Dinner
I was planning on making a dinner with our leftover roast but my parents called and asked us to have dinner with them. So the kids love to spend time with their grandparents and I then did not have to cook so we were all happy to have dinner with them. So our dinner tonight did not cost us anything tonight.
Total for Dinner $0
Snacks
Kids snacks during the day (I used some of the leftover pancakes to make peanut butter pancake sandwiches) Total $.57 for all
After dinner snacks
Kids and myself cereal and cheese stick $.72
My husband had cheese and crackers $1.29
Total for our snacks today $2.58
Total for the last day of the challenge was $6.02 or $1.50 per person
Now this total is a little low because of the free dinner. I think our total would have been closer to $10 had I used our leftovers to make our dinner.
This challenge has opened my eyes to how much our meals really cost us. I also could not believe that a store-bought cookie cost $.08 each where my homemade cinnamon roll biscuit (the item as close to a cookie I made during the challenge) cost only $.04. The cost difference is 50%. Will I be making any changes? To be honest I am not sure.
Our families food cost right now are reasonable for our budget. But I am curious to see what our family would spend on food if we eliminated our last bit of convenience foods. You may see a series of post soon on us doing just that and what I find. My only concern is if the time I would need to give up to make the convenience items at home would be worth the money I would save.
What about you? Do you purchase many convenience foods at your house? 
[signoff]
Other Posts in this Series
Food Stamp Challenge Day 1
Food Stamp Challenge Day 2
Food Stamp Challenge Day 3
Food Stamp Challenge Day 4
Food Stamp Challenge Day 5
Food Stamp Challenge Day 6
You can see Katy's total for the week at The Non Consumer Advocate