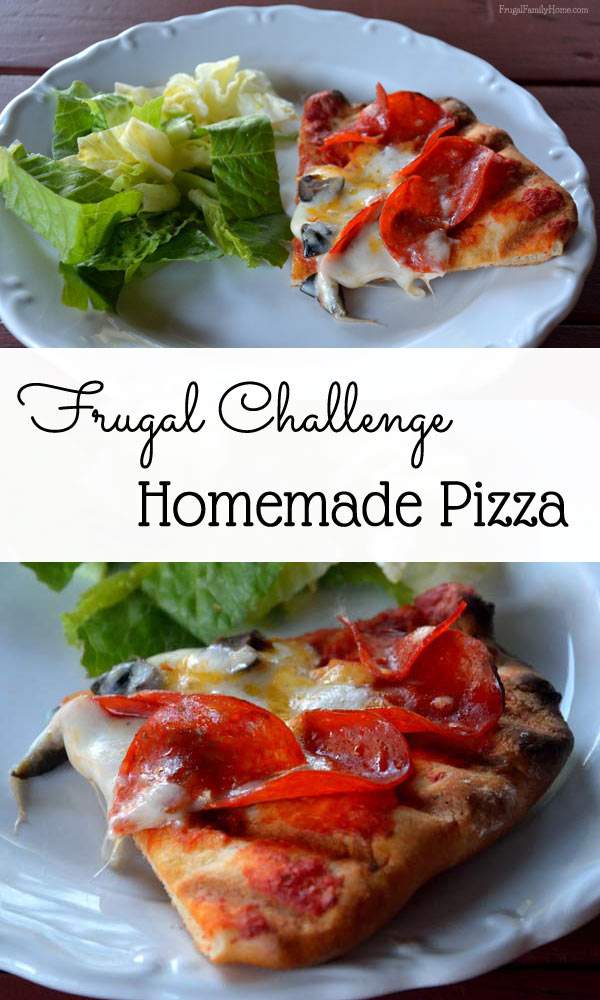 Have you seen my other frugal challenge posts? In those posts, I compare the cost difference between making an item at home, eating out or purchasing a ready made item from the store. I think when you realize the difference in cost from preparing something at home verse eating out or convenience foods, you can make an educated choice as to which you want to choose.
I know there are times, when I will purchase convenience foods. I do this when I know my time will be limited. The price of the convenience food is less than eating out, which we might resort to if I didn't purchase the convenience food.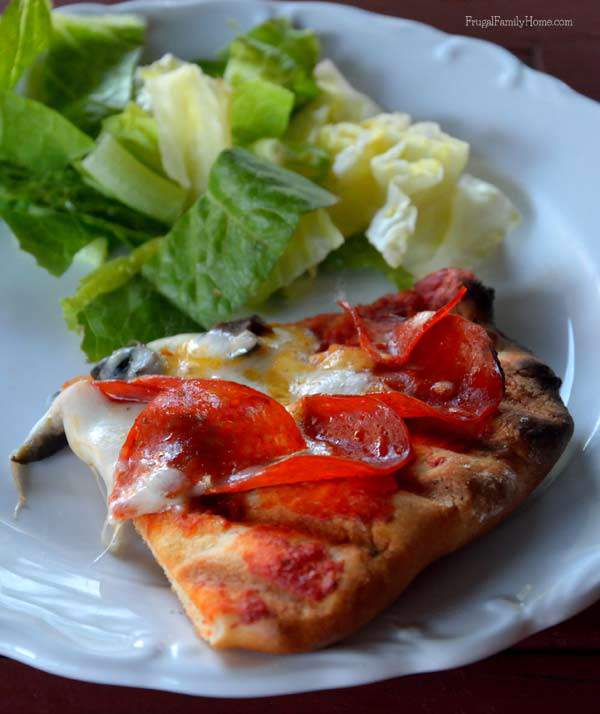 While the convenience foods are usually a trade off, since the homemade version is always better. It just comes down to saving a little money and or time. Plus when we occasionally eat the convenience foods, we are so much more appreciative of the homemade versions, because they taste so much better. And a bonus, they cost less.
It all comes down to balance, when you are trying to save money. Balancing your time and money or both. Knowing the cost difference of your choices just makes it that much easier for you to choose, what's right for you.
For this frugal challenge, I compared my homemade pizza recipe for pepperoni and cheese to the local take and bake pizza chain and the cost of a premium frozen pizza.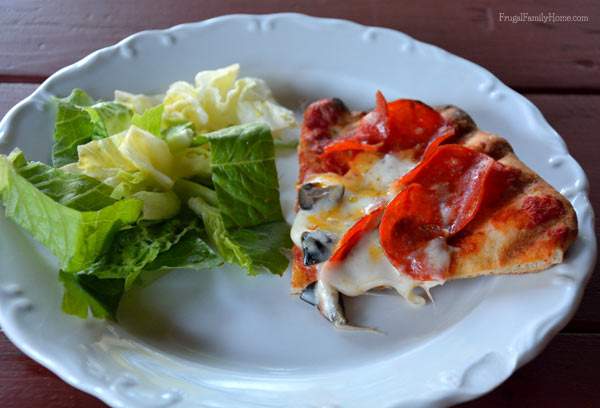 Pizza Cost Comparison
Take and Bake Large Pizza, 1 topping: $6.00  Pepperoni and Olives $8.00 for large
Premium Frozen Pizza approximately $5 each
My Recipe for Pepperoni Pizza
Pizza Dough from scratch $.17
Pizza Sauce from scratch $.14
Pepperoni $.83
Cheese $.84
Total cost for 1 pizza is $1.98
Add Olives and the total cost is $2.31
Making Pizza at Home
As you can see it really pays to make the pizza from scratch at home. In my homemade pizza recipe, I use homemade dough. Don't let making the dough discourage you from making pizza at home. My favorite pizza dough recipe is easy and fast to make. Only taking about 15 minutes total, plus no rising needed.
I make my own pizza sauce with a can of tomato paste and pizza seasoning from the bulk foods section of Winco Foods. If you don't have pizza seasoning mix available, I would use a mix of oregano, parsley, garlic powder, basil and a little salt and pepper. That's the basic ingredients in the pizza seasoning, I purchase.
I like the turkey pepperoni on our pizza. It's less fatty and greasy. It cost me about $2 a package on sale or with a coupon. Each package contains enough for about 3 homemade pizzas. If you use cooked chicken, ground beef or sausage, you could get the cost down a little more too.
I used the cost of regular cheese for the homemade pizza. If you need to eat dairy free cheese, it will increase the cost a little. Although for years we ate pizza without any cheese at all and it was really good. I used the cost of half a package of shredded mozzarella cheese for the example above.
I didn't include the really cheap frozen pizzas you can get for around a dollar a pizza. I find those pizza to be fairly poor quality and I didn't feel the ingredients really compared to a homemade pizza. The premium pizzas, I think can compare to homemade pizza better. They are in general, just not the same quality of ingredients as the homemade or take and bake pizzas, but close.
How Much Can You Save?!
If you make 1 pizza a week at home instead of picking it up at the take and bake place, you can save $209 a year by making this one change. That is a lot more than I thought it would be.
If making the dough is what is holding you back from making your own pizza, Trader Joes and Winco Foods sell ready made pizza dough. Even with the purchase of the dough, I think you would still be saving money. But give the pizza dough recipe a try. I think you will be pleasantly surprised at how easy it is to make.
Do you make pizza at home? I would love to hear any shortcuts you have for making pizza at home or any good pizza topping combinations you like. Leave me a comment below!
[signoff]
See more money saving ideas by clicking here.
More Money Saving Posts You'll Enjoy,
Get Organized and Save Money
7 Day Frugal Menu Plan
Frugal Living It's All About Attitude