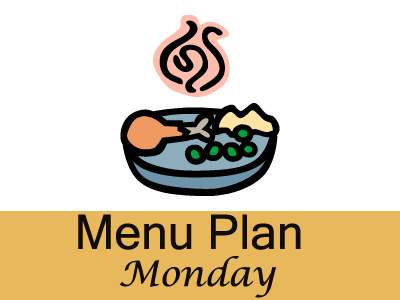 Were just two weeks out from the new school year starting and so my menu plan is made up of easy to make meals this week. I like to keep my meals simple when I think I am going to have a busy week. Here's what's cooking at our house this week,
Dinners
Twice Baked Taco Potatoes, Salad and Fruit
Omelets, Hashbrowns and Toast
Crock Pot Pork Roast, Potatoes and Vegetables
Pork Taco's (using leftover pork roast), Chips and Salsa with Fruit
Island Chicken, Mashed Potatoes and Vegetables
Meatloaf (pre-made from the freezer) Mashed Potatoes and Vegetables
Cheeseburger Wraps, Fruit and Vegetables
Lunches
Leftovers most days
Sandwiches, Fruit and Chips
Bean Burritos, Chips and Salsa
Breakfast
Toast and Eggs
Double Chocolate Donuts, Eggs and Bacon
Waffles with Eggs and Sausage
What's cooking at your house this week?
[signoff]