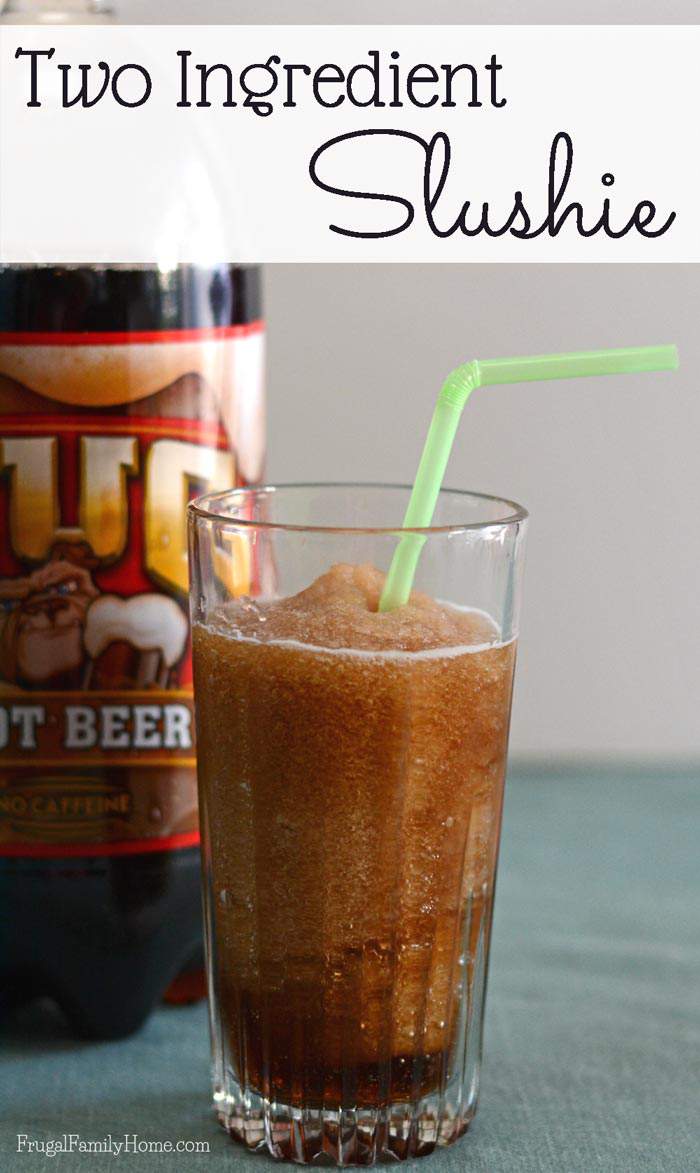 I love cool treats in the summer. My kids love to have smoothies anytime I make them, but occasionally we will have a slushie. If you don't how how to make slushies, they are super simple to make. For the slushies pictured in theis post, I used root beer pop. But you could easily make a batch of my root beer syrup and use that instead of the pop. The slushy would also be a little sweeter too.
What You'll Need for the Slushies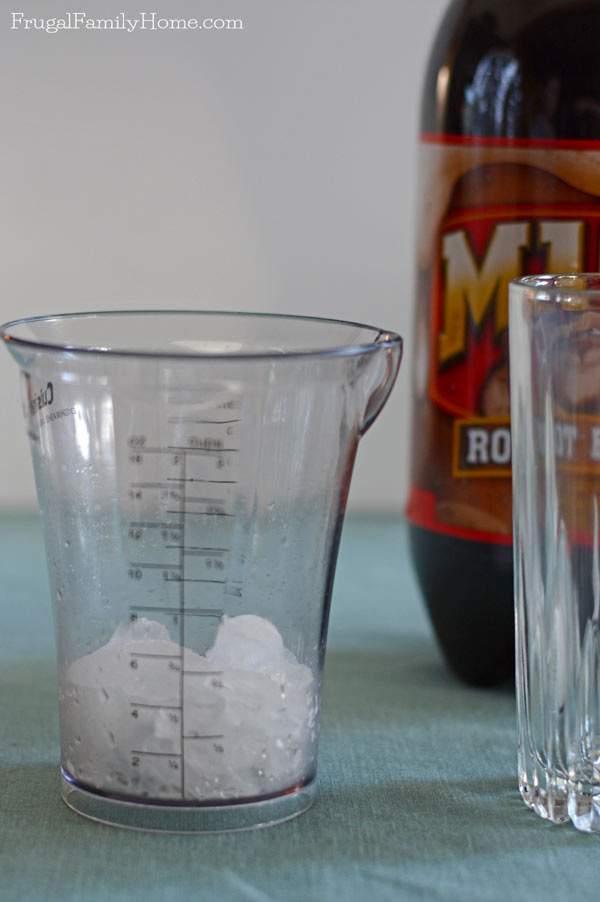 Other than the root beer or root beer syrup, you'll need some ice. I like to start with crushed ice, because I've had better luck at getting the ice blended more smoothly. It's not good to have a big chunk of ice cube in your slushy. By starting with crushed ice, instead of cubed, you can hopefully avoid this problem.
You'll need a blender or a hand immersion blender to make the slushies. I really like my Cuisinart immersion blender. It works really quite well to get all the ice blended nicely. I've had my current one for about 4 years now and it's still going strong.
Here's the link to the Cuisinart immersion blender (affiliate link) I have. It also has a whisk attachment and a chopper attachment, making it more versatile.
How to Make Slushies
I measure out a cup of ice into my immersion blender cup. I've found that a cup of ice works well for a good sized slushy. Then I add in enough root beer to just cover the ice. If you put too much root beer in the slushy will be too watery.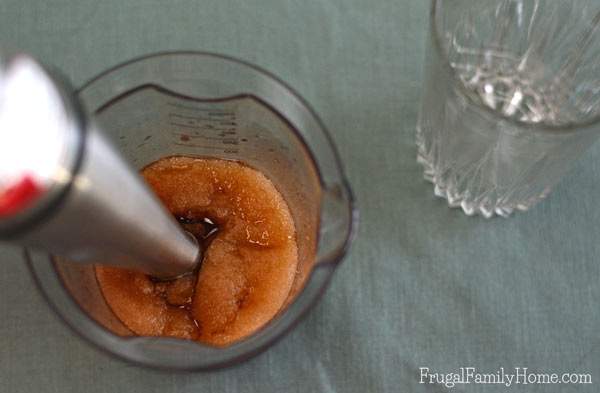 Blend with the immersion blender until all the ice chunks have been chopped up finely. It takes about 30 seconds give or take.
If you don't have an immersion blender. You can also do the same thing with a regular blender. It might work better to make two slushies at a time since the blender container is bigger.
That's all there is to making your own slushies at home. If the slushies, made with the pop, are not sweet enough. Be sure to give my root beer syrup recipe a try. Or you could also use the flavored coffee syrups too. I'm sure they would work well. Or even use the concentrated frozen juice, just don't water it down much before adding it to the ice.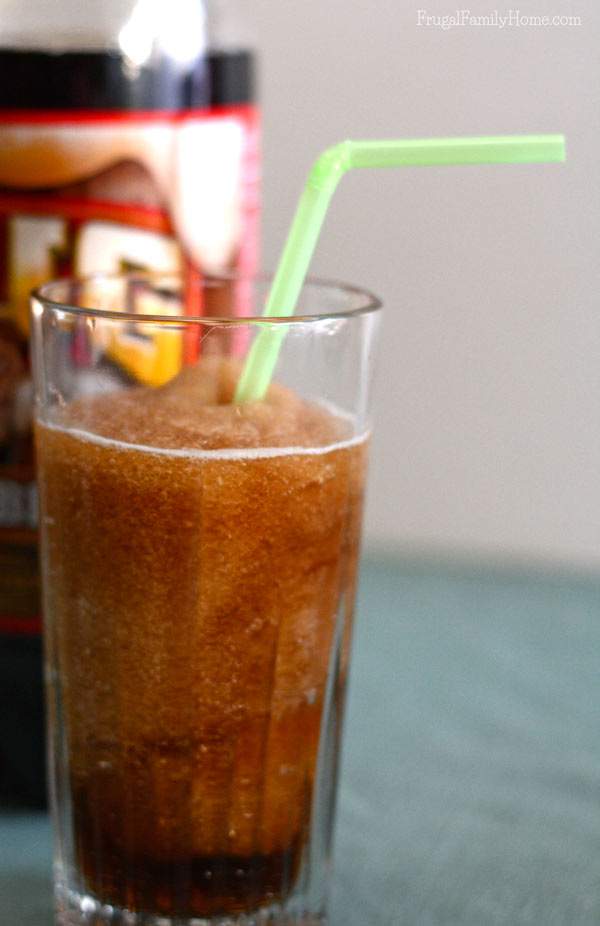 What's your favorite flavor of slushy? I really like the root beer flavored slushy, but I think my favorite would have to be berry. My least favorite is cherry, it reminds me too much of the awful cherry flavoring in kids cough syrup.
More great Summer Drinks Recipes to Try,
Sun Tea
Fresh Mint Water
DIY Smoothie Packs
Some of the links in this post are my affiliate links. That means I might make a little money when you purchase something through them, at no extra cost to you. Thanks for you support in this way. You can read my disclosure policy for more information.