Dieting can be hard. It's hard to make big changes but having good recipes that fit your new way of eating is half the battle to making a change. These 5 Quick and Easy Weight Watchers breakfast ideas can help you make the change over a little easier.
They are not only weight watchers friendly but budget friendly too.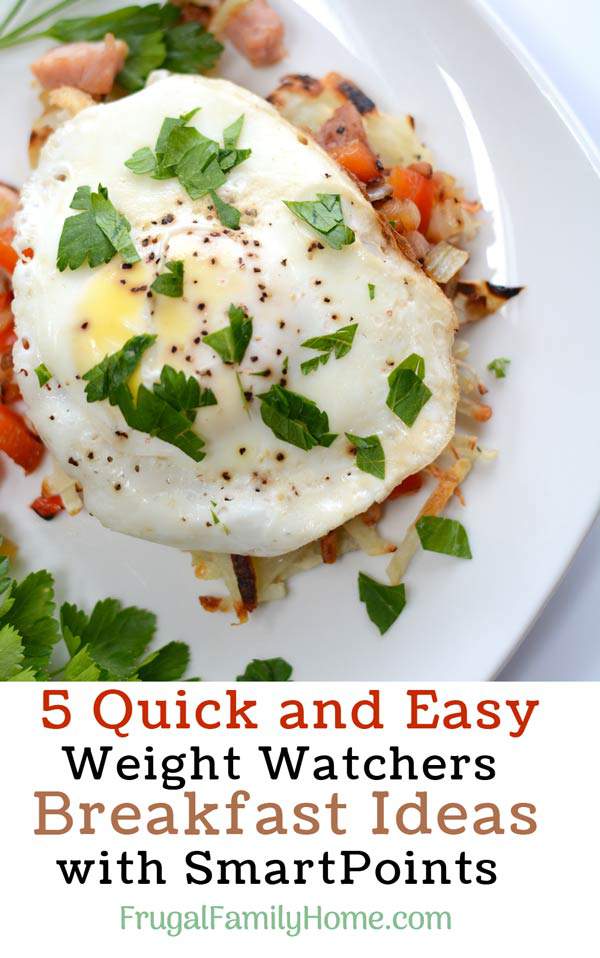 Breakfast is an important meal. I often think I'll skip breakfast and save the calories for later. But it always backfires on me and I end up eating way more in the late afternoon to evening.
Gobbling up more calories than I would have if I had just taken the time to eat breakfast.
And when you start a new diet, it can be hard to think of breakfast ideas.
When you start to make changes in what you are eating it's easy to get stuck in a rut of the same old thing each day and each week. Coming up with new ideas can be hard.
But if you are on Weight Watchers, these 5 quick and easy Weight Watchers breakfast ideas can help to break up the monotony at least at breakfast time.
Get Dinner Ideas too: 10 Weight Watchers Recipes for Dinner
All of the recipes below have points figured out for you, so you don't have to worry about that. Just pick the one you want, click on the link, and you'll be taken to the recipe page.
You can print the recipe or bookmark it for later. Be sure to pin it so you can find it the next time you want it too.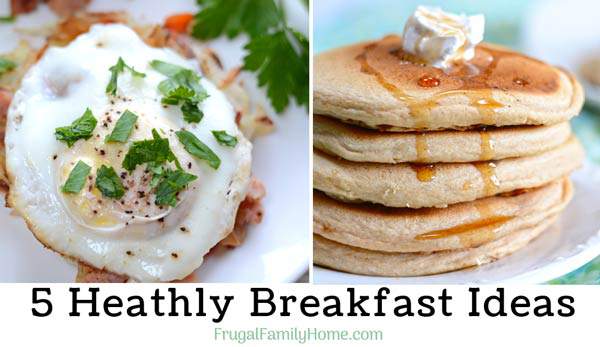 5 Weight Watcher Friendly Breakfast Ideas
Smoothies are a quick and easy way to get breakfast done on a busy day. Use unsweetened almond milk and a few pieces of frozen fruit and you can have breakfast in just a few minutes. Make your own smoothie packs ahead of time for an even quicker breakfast.
SmartPoints 4 pts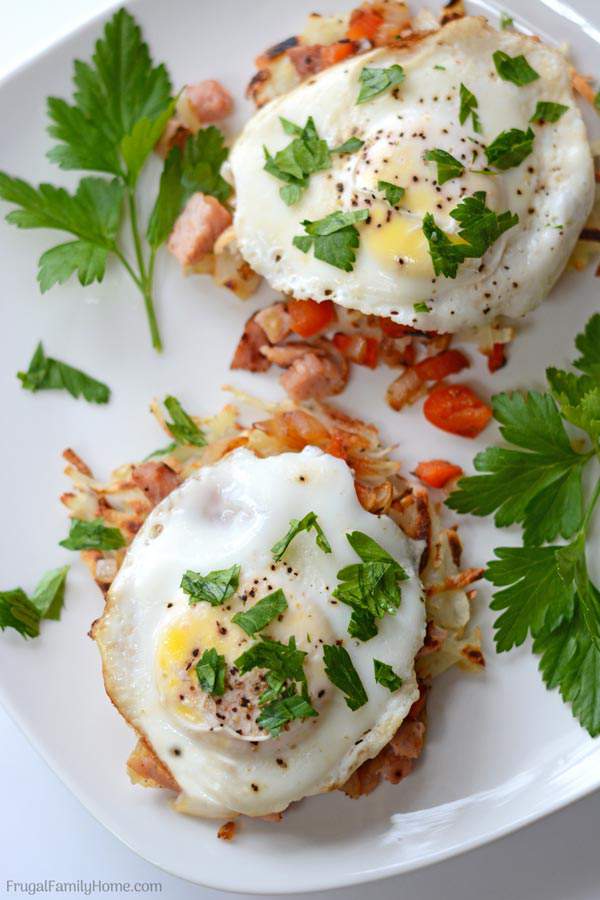 A hearty breakfast with eggs, potatoes, and veggies all layered into a tempting haystack. It's quick to make in two skillets and so delicious. You won't even know you are dieting. Great for a weekend breakfast or brunch when you have company over.
SmartPoints 8pts
A breakfast omelet (link to omelets) doesn't have to break the bank of your weight watcher points. Use a strong cheese like Romano and reduce it to just a tablespoon. Use one whole egg with an egg white to help reduce the fat. Add an ounce of lean ham instead of bacon or sausage. Throw in a few vegetables like spinach or green pepper and you have a delicious breakfast omelet for just a few points.
SmartPoints 3 pts
While you can enjoy quiche any time it makes a great weekend breakfast. Add in lean leftover meat with steamed vegetables from the previous night's dinner to save money. Then add in a strong cheese like parmesan or Romano and you have a great tasting quiche that's figure friendly too.
SmartPoints 4 pts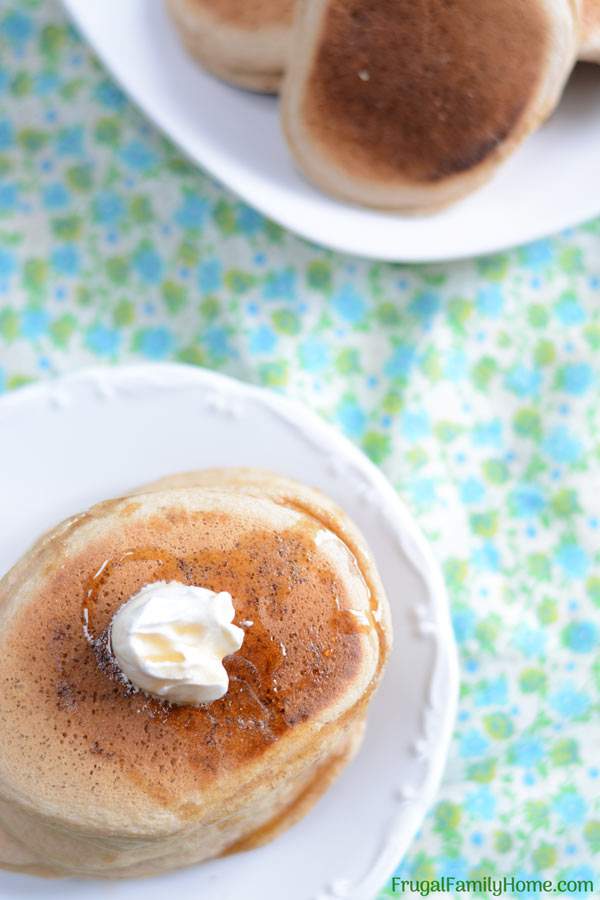 What would breakfast be if you couldn't enjoy pancakes? These easy to make pancakes are weight watchers friendly at only 3 points per serving.
They are quick to make and so light and fluffy because they of the type of whole wheat flour that is used. Add a couple of tablespoons of homemade pancake syrup and you have just 6 points for this breakfast
SmartPoints 3 pts for Pancakes
Which of these yummy Weight Watcher's breakfast would you try first?
Don't forget to pin it for later….

Subscribe and you'll get Recipes
sent right to your inbox!
Click the button below and fill out the form.