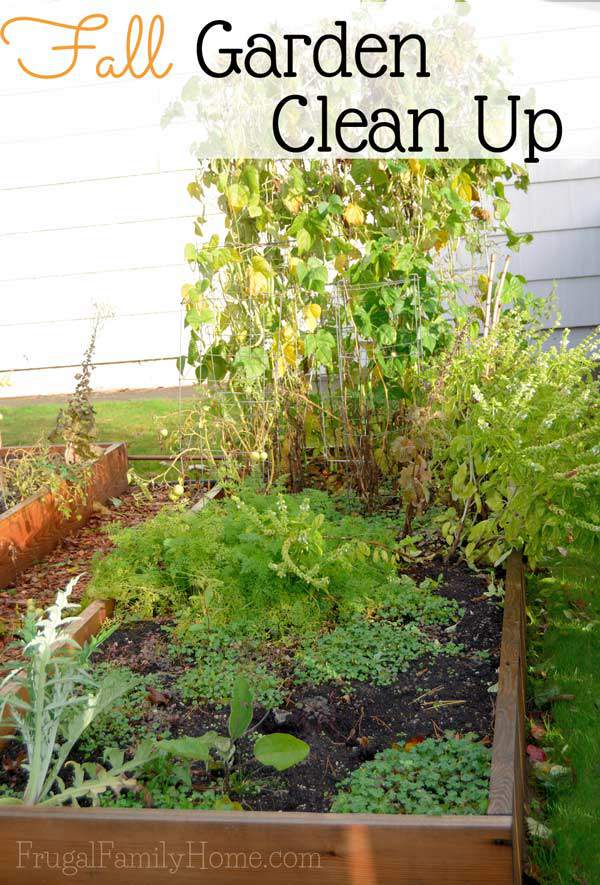 Last week was our last Tuesday Garden Party of the year. But I want to share my fall garden clean up. Cleaning up the garden in the fall can take a back seat to getting other things done. But it's important to do.
My garden was looking pretty sad. The green beans were really beat up from the strong winds we had and most of the garden was looking droopy.
Garden Clean Up
Most of the time I just clean out a few things here and there as they die off. But this year we had warm weather all the way into October. Which made my clean up in the garden just a little delayed.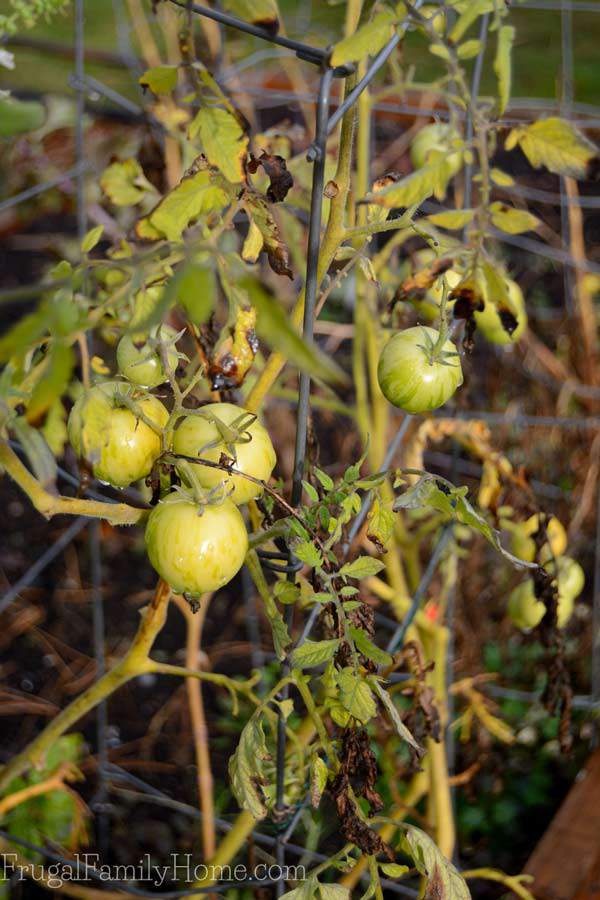 The tomatoes were looking really bad. Most of the vines were really brown. It was time to take all the green tomatoes off the vines to ripen indoors. I usually wrap my tomatoes individually in newspaper and then place them into a box to ripen.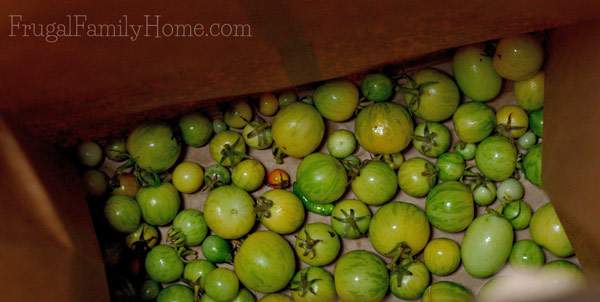 But this year, I decided to try a paper sack to ripen them in. Because we had warm weather later than usual, a lot of the tomatoes had ripened on the vine. The few that were left are fairly small so the paper bag method seemed like a better way to go, for ripening them.
Seed Saving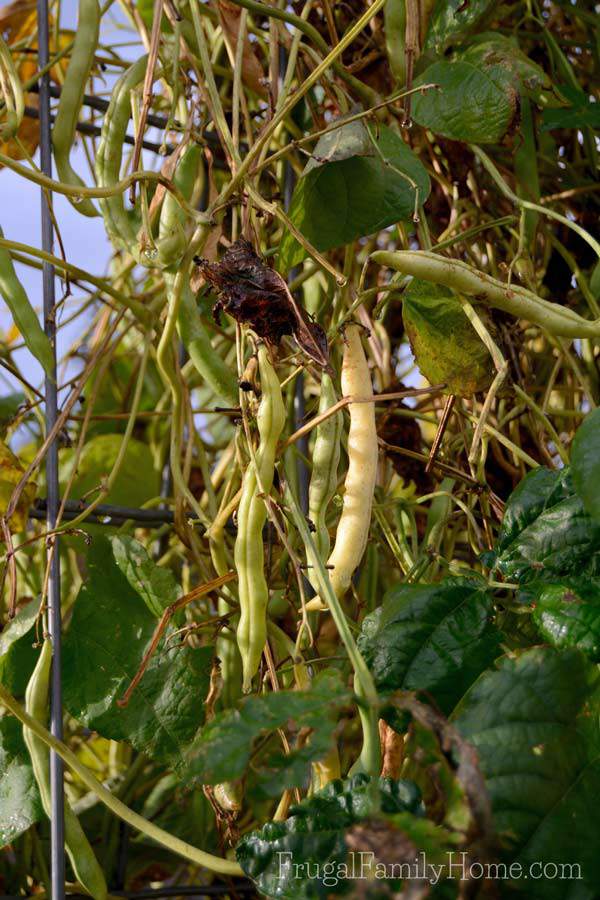 My green beans grew great this year. They were so hardy they started growing into the tomato cages that were in front of them. They grew so well, I decided to keep a bunch of seeds to plant for next year. I think I went a little overboard with the seed saving, but at least I will enough seeds for the next year or possibly three.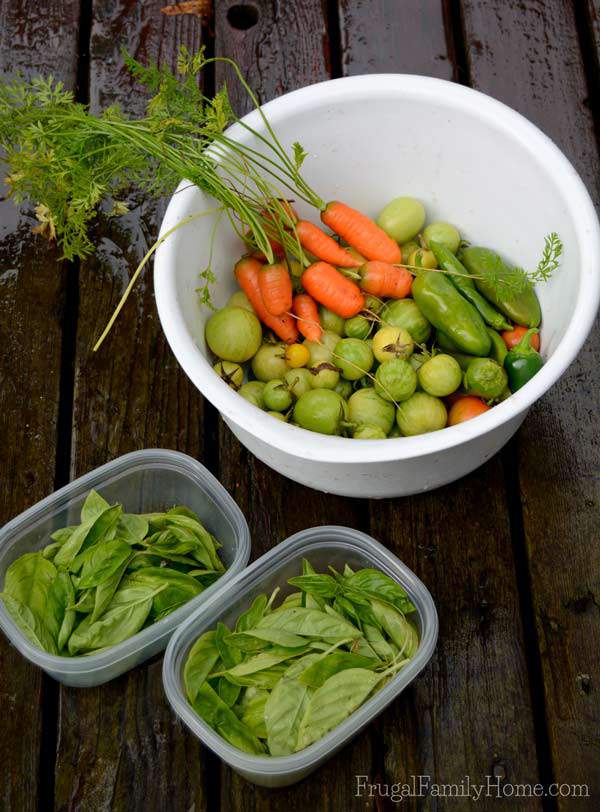 I collected the last harvest of the garden, well almost the last. I found a few green peppers, along with the green tomatoes. The basil needed to go, so I harvested some of the leaves and seed pods, then added the rest to the compost. The basil plants were more like shrubs this year. I also harvested a few carrots too, since they were getting overcrowded.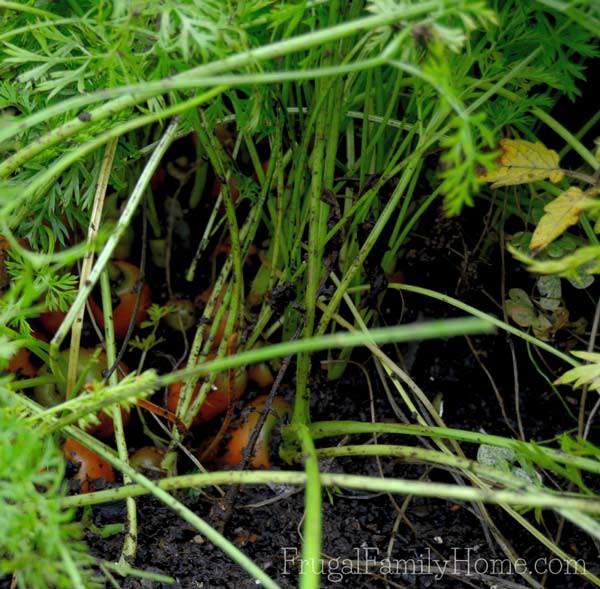 Gardening Fail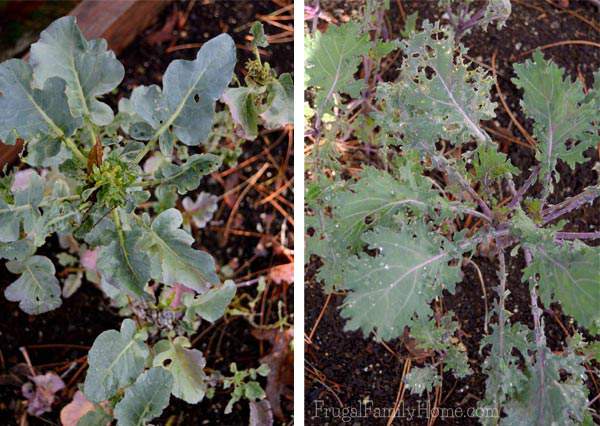 I was hoping to get some broccoli, but this year again, we didn't get any at all. This year the aphids were terrible and attacked them relentlessly. I'll try one more year before I give up on homegrown broccoli. We had a little bit of Kale left but like the broccoli it was badly eating by aphids.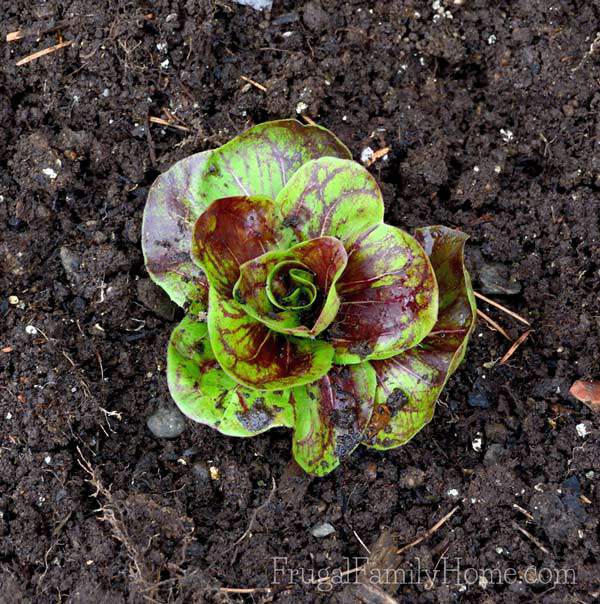 I found a small little lettuce that had popped up in the garden and I left it to grow a little bigger. We also left the green onions that had ended up in the shadow of the huge basil plant. I'm hoping they will grow a little more and we can harvest them.
The leeks were doing well too, so I left them to continue to grow. The carrots will be left in the garden to grow. I like to harvest a few here and there as we need them. It seems the colder it gets, the sweeter they get. So, I'm not really in a hurry to harvest them.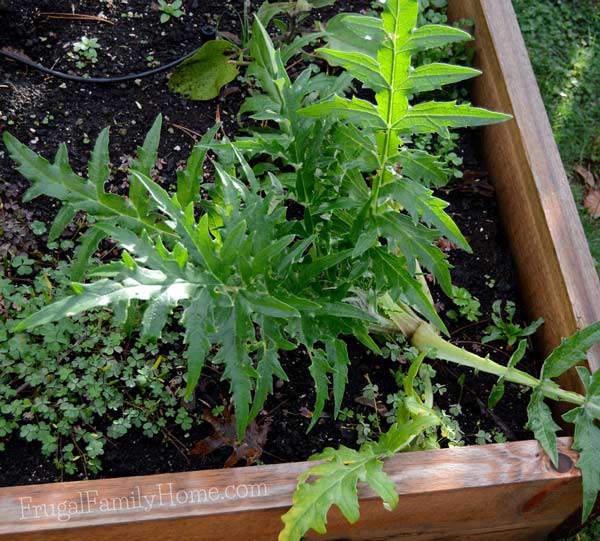 After struggling this summer to grow, the artichoke plant has really taken off. I'm hoping it will do fine over the winter and come back in the spring. A few years ago, we had a nice big artichoke plant, but it was killed when we had an early warm up and then a hard frost. I'm hoping to have one of my four artichoke plants survive this winter.
After Clean Up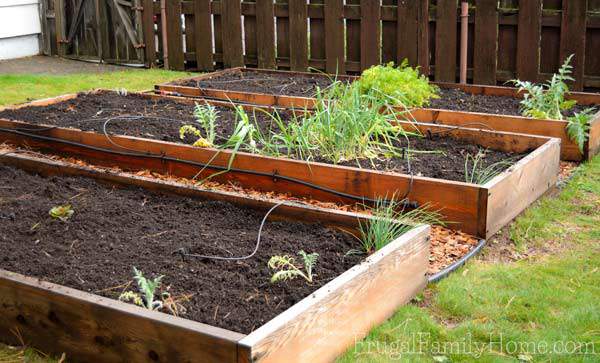 I had a huge amount of clover that had taken over in a couple of the beds. It was hard to get out, but the beds are cleaned up now. Even though the beds look bare it's nice to have the garden all cleaned up for the winter.
Have you started your fall garden clean up?
[signoff]
Looking for more gardening ideas? Head on over to the gardening page for more gardening ideas and inspiration. 
Other Posts You'll Like,
Freezing Tomatoes for Soups and Sauces
Drying Tomatoes
Pear Jam Recipe and How to Core a Pear
Get the Companion Plants List
When you join the gardening email list, you'll not only get gardening tips sent to your inbox, you'll also get the companion plants list too.