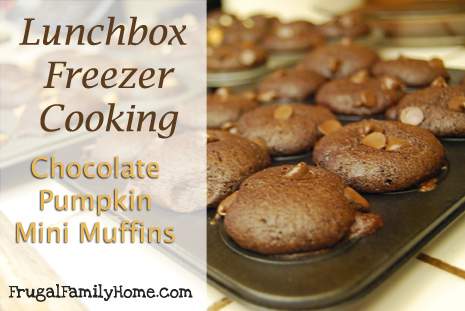 I was interested in making these 3 Ingredient Chocolate Chip Muffins, but my husband usually doesn't like pumpkin. He is adverse to anything that somewhat resembles a squash. So I though I could just tell him they were chocolate muffins and it worked he did not even know that had any squash in them at all.
The recipe calls for a box of cake mix. Since there is only one brand that I can find that is dairy free and I did not have one on hand I broke out my cookbook. I looked in my Better Homes and Gardens cookbook and found a recipe for devil's food cake and just mixed up the dry ingredients only. I figured that was close to a store-bought cake mix. Then I added the can of pumpkin, well it was butternut squash as that is what I had on hand. Can you see a pattern here? I was not really prepared to make this recipe but it did turn out very good anyway.
I made them into mini muffins and instead of mixing the chips in I just placed a few on the tops of each mini muffin. I wanted to make sure that each muffin had a chip or two. Everyone had a sample of them and I even had a little extra batter so I baked it in a pie pan. I think we will be making this again as everyone liked them, just don't tell my husband they have squash in them. 😉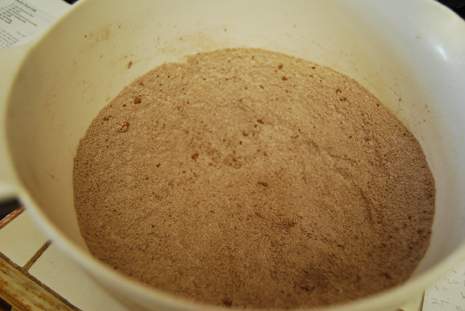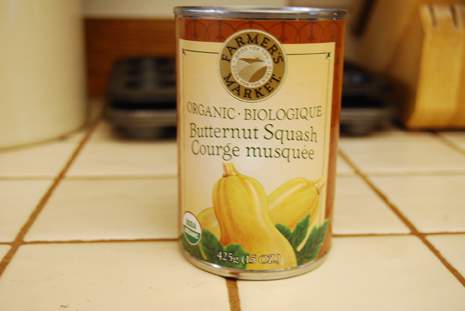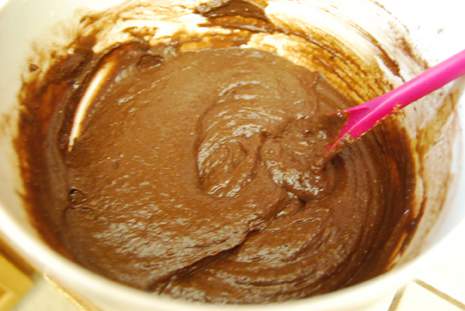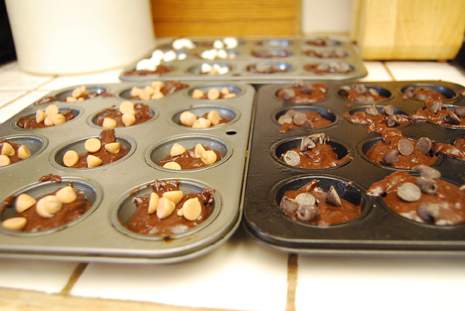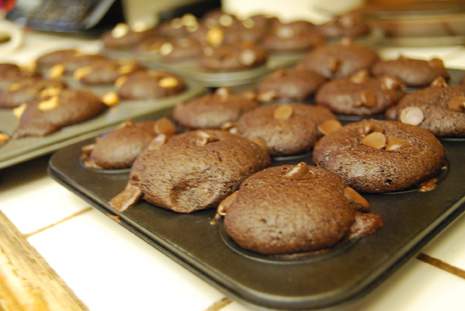 What is your favorite lunchbox dessert?
[signoff]
Other posts in this series
Lunchbox Freezer Cooking, Dairy Free Mac and Cheese Cups, Day 1
Lunchbox Freezer Cooking, Peanut Butter and Jam Sushi Rolls, Day 2
Lunchbox Freezer Cooking, Beef Biscuit Cups, Day 3
Lunchbox Freezer Cooking, Corn Dog Muffins, Day 4
Lunchbox Freezer Cooking, Dairy Free Mini Lasagna, Day 5
Lunchbox Freezer Cooking, Bean and "Cheese" Burritos Day 6
To see more Lunchbox Idea see Money Saving Mom's Link Up