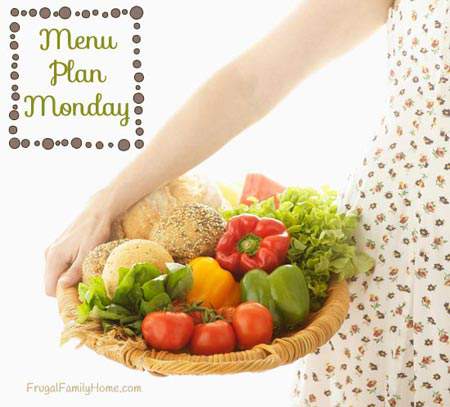 Happy Monday! I hope this week is looking good for you. This week's menu has some of our favorites. I also made a plan for our lunches and breakfasts this week too. Here's what's cooking this week at our house,
Dinners
Chicken Pot Pie with Fruit
Sloppy Joe's, Chips and Fruit
Pancakes, Eggs and Sausage
Potato and Corn Chowder, Butter Dips and Fruit
BBQ Hamburger Steaks, Mashed Potatoes and Vegetables
Mongolian Beef over Rice with Fruit
Crustless Quiche, Salad and Fruit
Lunches
Corn Dogs with Chips
Burritos with Chips and Salsa
Sandwiches with Fruit and Chips
Tuna Melts with Vegetables Sticks
Breakfast
Toast with Eggs and Oatmeal
Waffles, Eggs and Bacon
Eggs, Sausage and Hashbrown Skillet with Toast
What's cooking at your house this week?
[signoff]
This post is linked up at Org Junkie