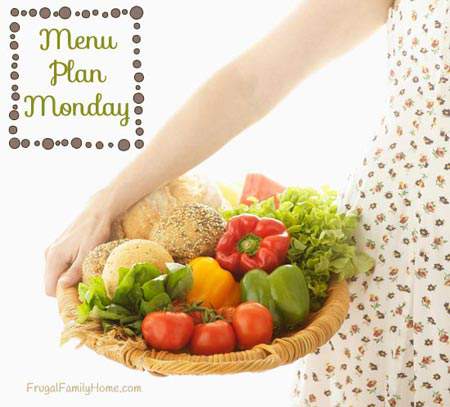 Can you believe summer is almost here?
Just a few more week's and we'll be finished with our homeschooling for this school year. The time has really flown by but I'm ready for summer. Although where we live it's likely not to arrive until after July 4th. 🙂
We're having easy dinners this week. It's going to be a busy week at our house so easy dinners will make getting dinner done well, easier.
If you haven't tried the slow cooker hamburger dish that is on the meal plan, you really should. It's a yummy comfort food meal that cooks all day in the slow cooker.
If you prep ahead the ground beef it can be ready for the slow cooker in just a few minutes.
As I was looking over our meal plan for this week. I realized we are in somewhat of a rut. We recently had hamburgers with baked fries, mini stromboli, and chili baked potato bar. But they ended up on our meal plan again this week.
Which is ok by me since these are all meal everyone will eat at our house without complaining. That's always a good thing.
We'll be enjoying breakfast for dinner twice this week. I don't usually do that but we have breakfast for dinner twice in one week.
But right now we have an abundance of eggs we need to use up. I ended up over buying at Easter when there was so many good egg deals.
Here's What's Cooking at Our House This Week
Dinners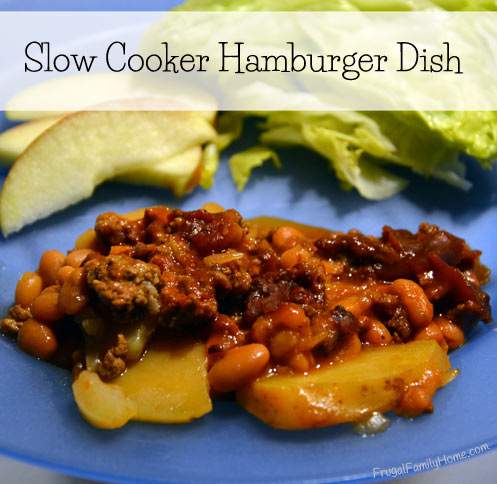 Slow Cooker Hamburger Dish, Salad, and Fruit
Thai Chicken Thighs, Rice, and Stir Fry Vegetables
Omelets, Hash Browns, Toast, and Fruit
Mini Stromboli with Salad
Hamburgers with Baked Fries
Chili Baked Potato, Salad, and Fruit
Egg, Sausage and Potato Skillet, Toast, and Fruit
Lunches
Leftover most days
Grilled Ham and Cheese Sandwiches, Chips and Fruit
Hot Dogs, Baked Fries, and Vegetable Sticks
Breakfast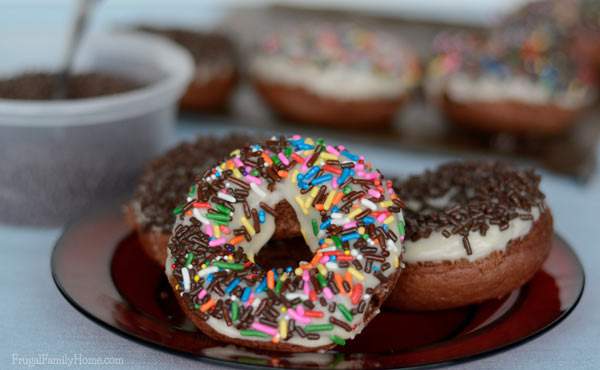 Toast, Eggs, and Oatmeal
Double Chocolate Donuts, Eggs and Sausage
BLT's, Eggs and Fruit
What's on your menu this week?

Do you need help planning your menu? Find my menu planning tips here with a free printable menu planner page and here for my frugal menu planning tips.
This post contains affiliate links. Thanks for your support.
Find more menu plan ideas at Org Junkie too.