Raspberry season is already coming to an end at our house. The hot weather seems to do them in. If you still have raspberries at your house you might try the raspberry freezer jam to preserve some of that fresh raspberry flavor for those long winter months. Or try this delicious pie recipe.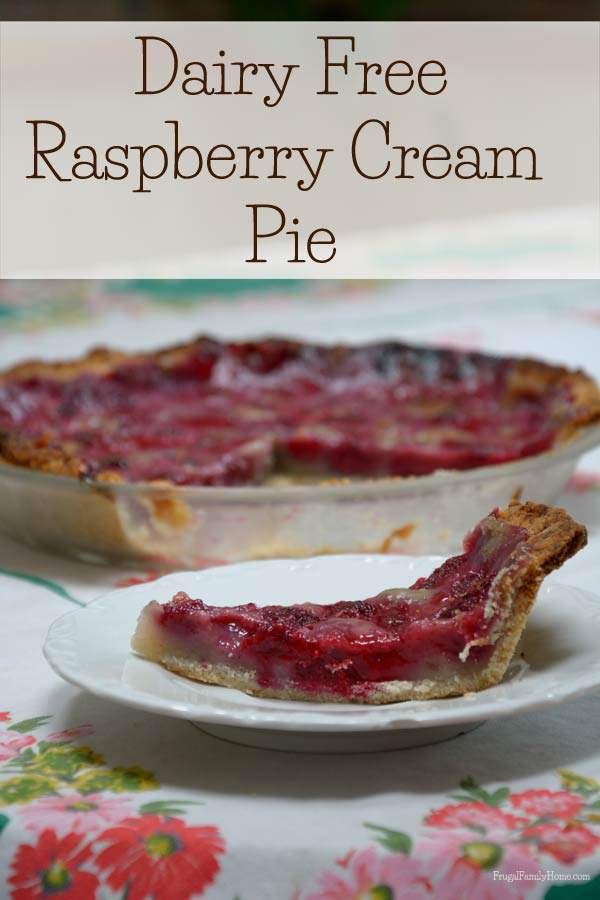 Since I had a few raspberries left from my u-pick trip I shared last week, I decided to make a yummy pie recipe. I found this recipe in one of my mom's old cookbooks. She never made it, because she wasn't big on all the seeds in the raspberries, but I've made it a few times and it's so very good.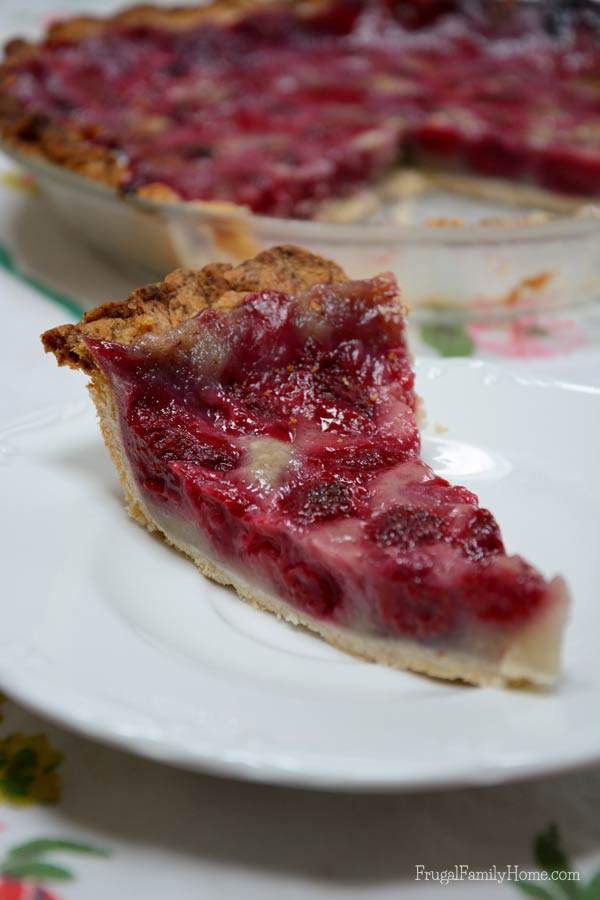 I've made this pie using frozen raspberries in the winter, when I'm longing for a taste of summer. But it's best made with fresh berries. The original recipe called for cream, but  since my family needs to eat dairy free, I switched the cream for soy milk.
I've seen Silk creamer at the store and it would probably work too, I just never have it on hand when I need it.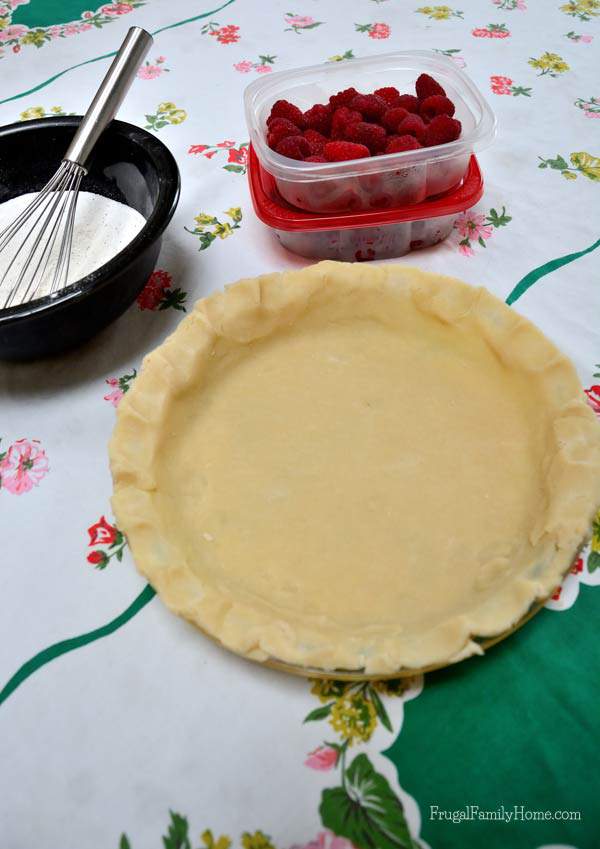 This pie is as easy as 1, 2, 3! One place your pie crust into the pan. I make my own pie crusts, but if you don't, pick one up at the store.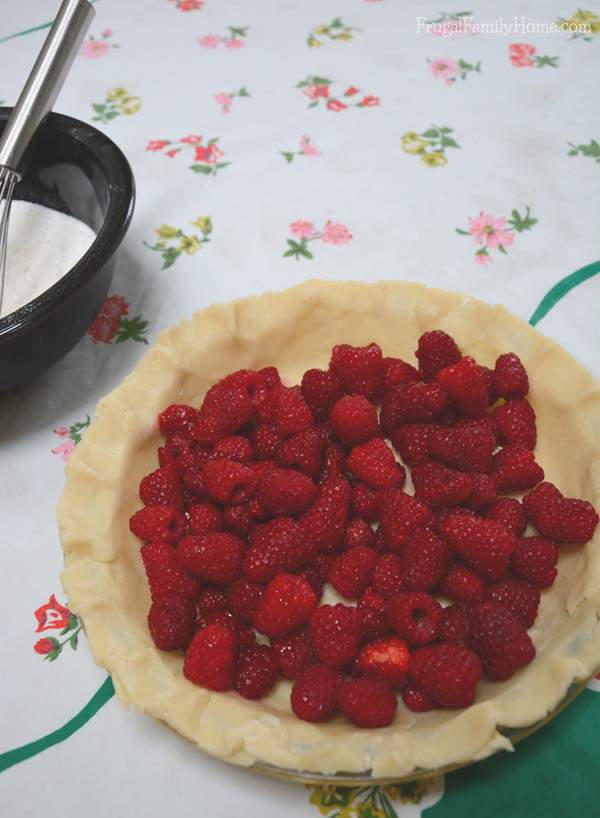 Two, add the berries to the pie crust.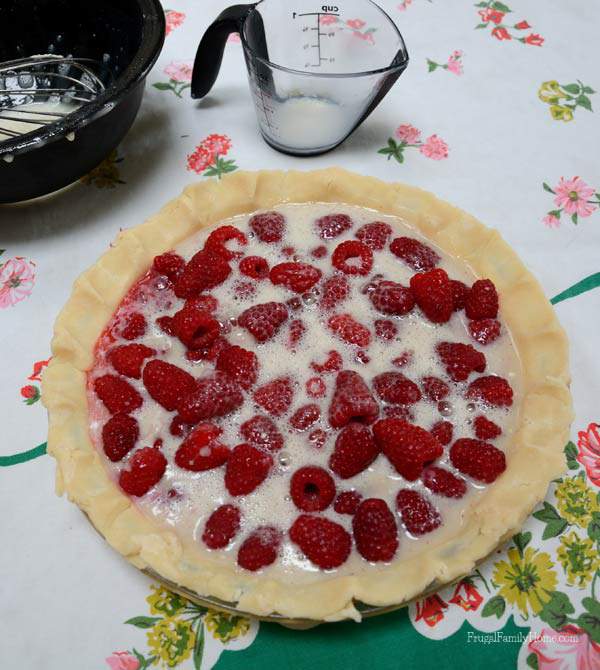 Three pour the milk mixture over the top, then bake. I guess that's technically four steps but you get what I mean.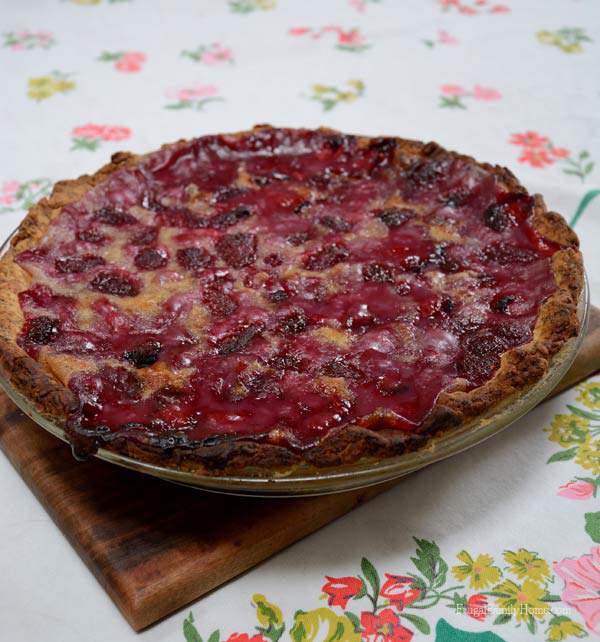 My pie got just a little brown on the edges. I used my toaster oven to bake it out in the gazebo to beat the heat we were having. The only problem was I didn't smell the crust getting a little overly brown.
You might need to cover the edges with foil the last 10 minutes of baking, so it doesn't get overly browned like mine. 🙁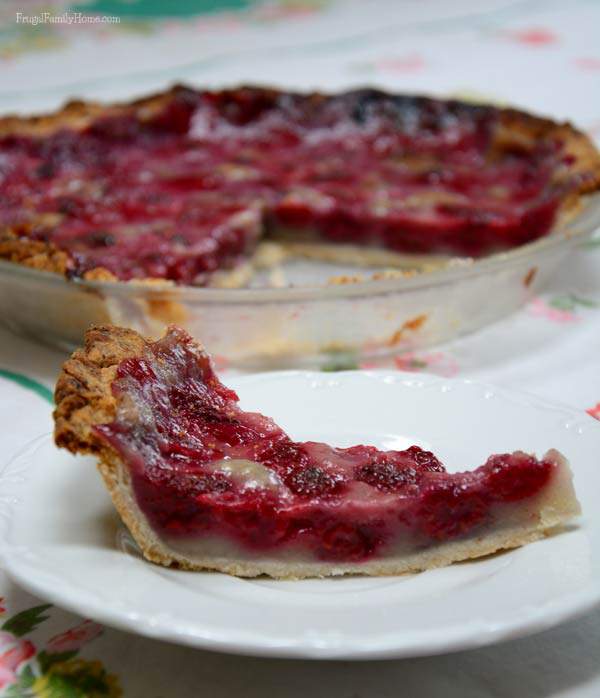 The pie itself, minus the overcooked edges, tasted great. Once the pie has cooled slightly, the berries are mixed in with this yummy sweet cream, almost like custard. Just so yummy!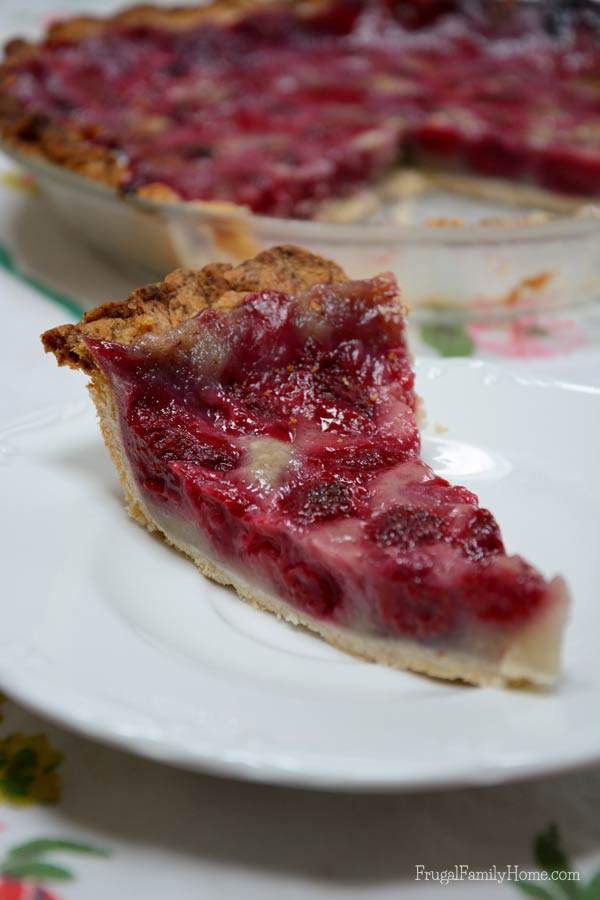 Dairy Free Raspberry Cream Pie
Ingredients
Instructions
Place the pie crust into the pie pan and finish the edges.

Add the berries to the pie crust.

In a medium bowl, mix together the flour, salt, cinnamon and soy or almond milk. Stir to combine.

Pour the milk mixture over the berries.

Bake at 400 degrees for 35 to 40 minutes. You may need to cover the crust edges with foil to keep them from over browning.

This pie is best served slightly warm.
Just so you know, this recipe will work with other berries too. I made it with Marionberries and it turned out equally good.
What's your favorite summertime pie?
A couple other pie recipes you might like, Blackberry Pie or Raspberry Hand Pies
Subscribe and you'll get Recipes
sent right to your inbox!
Click the button below and fill out the form.