Spring cleaning is easier with the right supplies. Don't break the bank with costly cleaners, try these frugal spring cleaning supplies and save.
Spring is a great time for renewal and a fresh new start with lots of sunshine coming into the house. But all that sun can reveal what winter left behind, dust, dirt, and dinginess.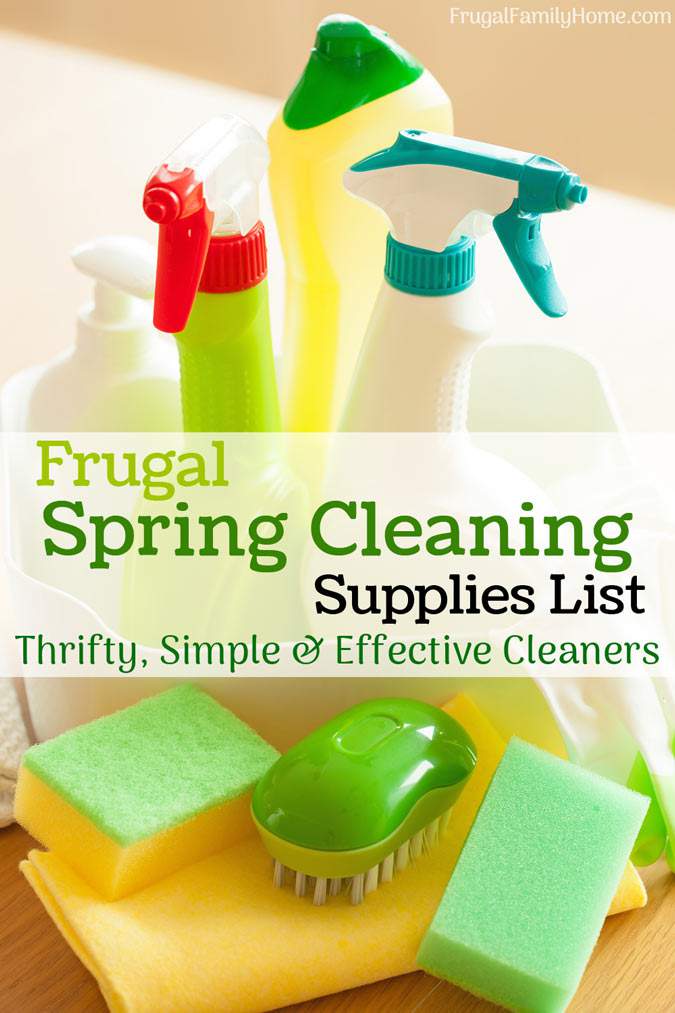 To get your home cleaned well for spring, it's nice to have the right supplies. I find I do a better job cleaning when I have tools or cleaning items that are easy to use. But I don't like to use harsh chemicals or stinky solutions if I can avoid it.
I thought you might be looking to downscale your cleaning supplies to a few really good ones that can clean your whole house. Because with spring you want to clean but you might as well declutter a little too and starting with the cleaning supplies is a good start.
I don't like to spend a lot of money on cleaning supplies. If it's inexpensive, works well, and lasts, it's my kind of cleaner. I've put together a list of my favorite cleaners for spring cleaning or any time of year cleaning.
Frugal Spring Cleaning Supplies
To get on my list the frugal spring cleaning supplies first had to work well. They had to be inexpensive and they had to last. Who wants to spend a fortune on cleanings supplies, I know I don't.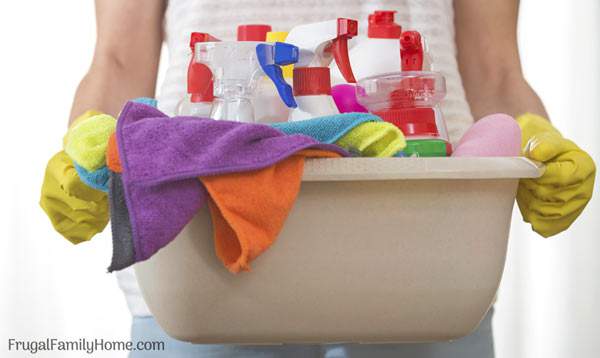 I've added links below to the products I'm sharing so you can locate them easily. Some of them are my referral links.
Ecloths ~ Awesome Microfiber Cleaning Cloths
I love using cleaning items that work well and last a while. My favorite items to clean with our my ecloths.
They are great microfiber cloths that clean very well with just water. Yes, that's right just water. I wasn't sure about them at first. I mean how could a simple cloth and water clean that good?!
I purchased a set of ecloths and I was hooked. They worked really well.
You know that film that can build up on your kitchen cupboards. It's like a greasy, yucky, sticky film that you really have to scrub off? Well, these cleaning cloths remove it.
I use the standard ecloth to clean almost every surface in our house. The polishing cloth is great for removing any extra water on the surface after cleaning with the standard cloth. It's like a squeegee in a cloth.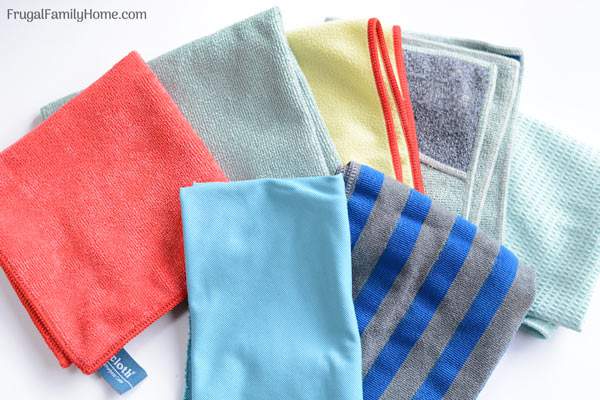 I bought the home cleaning set and still use them today. The bathroom cleaning ecloth works wonders on soap scum in the bathroom.
I eventually purchased the mop with an extra mop head and a dust mop head too.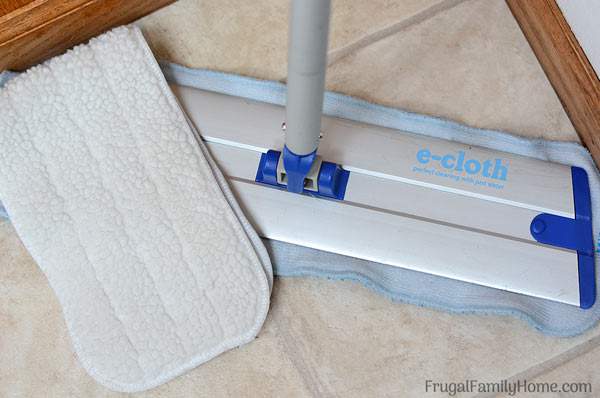 I use it to mop the floor, surprising I know. But I also clean the walls with it when I'm spring cleaning. It makes the process go so much faster and the walls look so fresh and bright when I'm done.
I'm hoping to purchase the dusting/cleaning wand. It looks like it would clean nicely under my appliances and would work great on my ceiling fans too.
There're lots of great options for cleaning with ecloths. You can see what's available at Amazon maybe you'll find a new cleaning cloth to try.
You might be wondering about the cost if you haven't already clicked through on one of the links.
I have looked into cleaning cloths before. There are other brands out there but they were so expensive, at least I thought they were. But ecloths are really affordable.
At around $6 to $15 depending on which one you are purchasing, they are really affordable. If you purchase them in sets you can get even a better deal.
Then couple that with they last 300 washing and it will be a while before you need to purchase new ones.
That's why I love ecloths. They are affordable, clean beautifully with nothing more than water and they last quite a while. The only cost you have with them is the initial purchase.
Homemade Cleaners that Really Work
But maybe your not sold on cleaning with just water. I understand, how about a few homemade cleaning options that actually work well.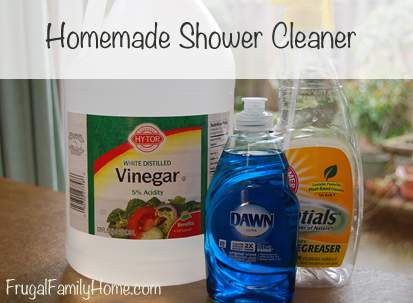 If you have a bathroom or shower that needs to be cleaned this shower cleaner is a great solution. I used this exclusively in my bathroom before I discovered ecloths. It worked as well if not better than the store bought cleaner for a fraction of the price.
I list this as a shower cleaner but this is really a great all over the bathroom cleaner. I used it on the toilet, shower, sink and counters. I didn't use it on the floor because it was soapy and hard to rinse off the floor. But everywhere else it worked great.
All Purpose Homemade Cleaner
Make your own homemade cleaner that can be used on floor, counters, walls and more. Just two little ingredients you probably have already.
Mix 1 gallon of water with 1 cup of vinegar. Use it in a bucket straight to mop or place it into a spray bottle to clean counters. Simple but effective.
If you have a more dirty area of the home to clean you can increase the amount of vinegar. If you don't care for your home to smell like pickles add a drop or two of your favorite essential oil.
Glass Cleaner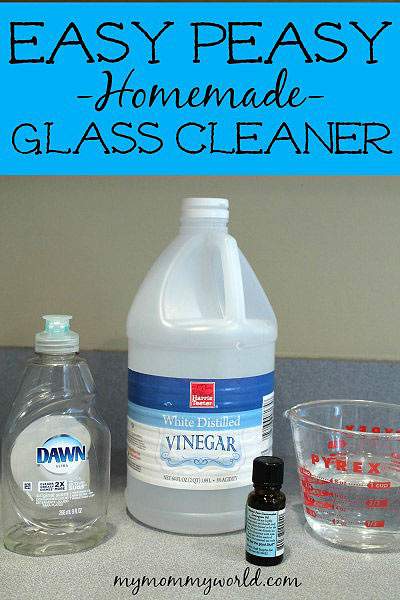 Every time I turn around our windows, slider or mirrors have fingerprints, nose prints from the dogs but sometimes from my little boy too, or splatter of some kind on them.
Before ecloths, I would mix up a batch of this window cleaner and it worked great. I would mix up a batch using ammonia, rubbing alcohol, water, and dishwashing liquid. It lasts quite a while and works as good as the store-bought stuff.
My friend Erin of My Mommy World also has a great glass cleaning recipe to try. If you are a little leery about using ammonia and alcohol to clean your window try here cleaner. With just water, vinegar and soap you can make your own glass cleaner that works great.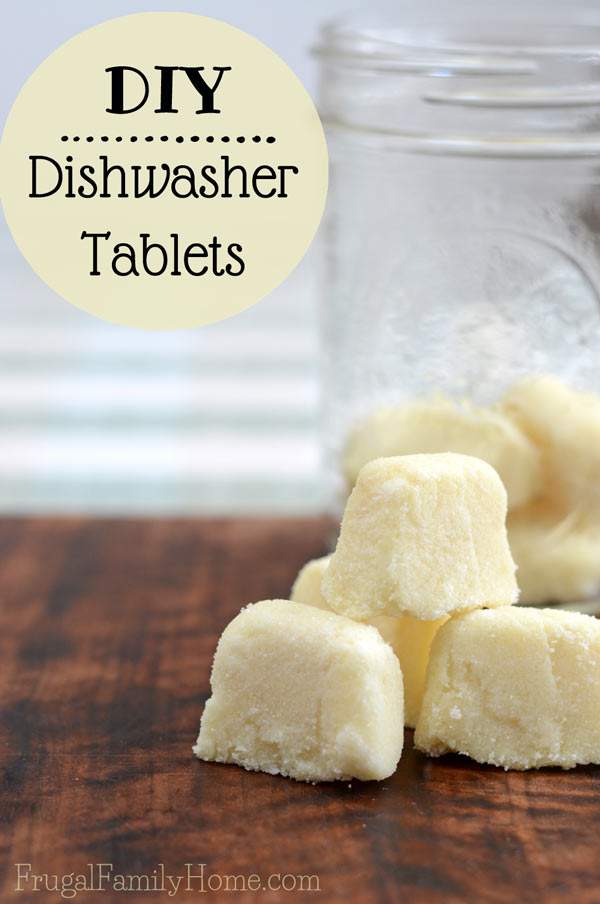 Getting the dishes clean is a full-time job. You just get them done and you have more to do. Thank heavens for dishwasher am I right? But those tabs you put into the machine can be pricey. They work great but the price without coupons can be hard.
That's why making your own is a good option. We've made our own dishwasher tablets and they work well. Our dishes came out clean and sparkling, just like the store-bought tablets.
With a few ingredients, you can make enough dishwasher tablets for a month of more. I like to store mine in a canning jar with a lid.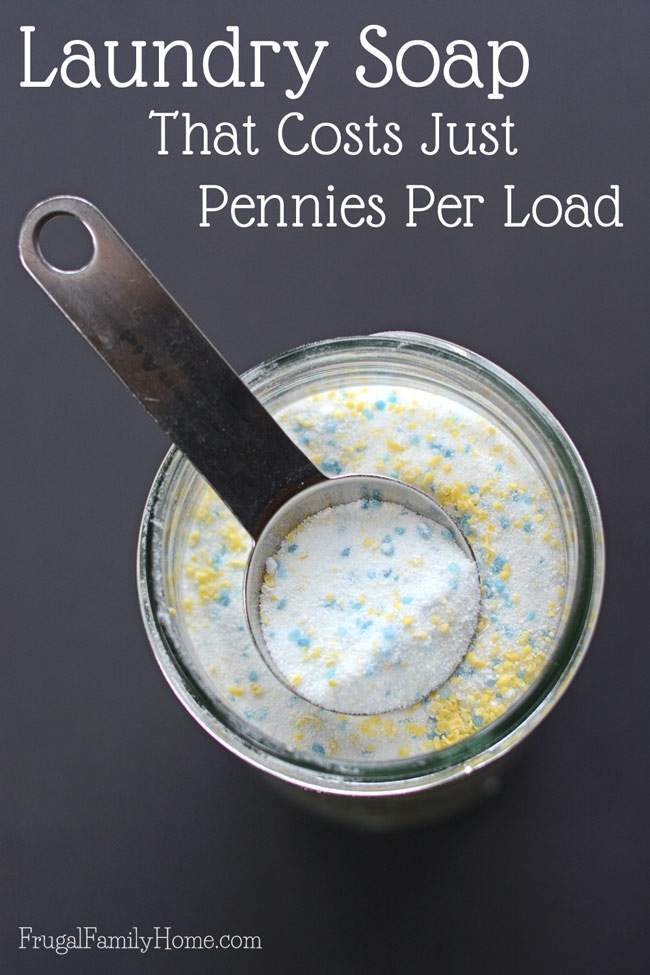 Like dishes, laundry seems to multiply when you are not looking. Laundry detergents can vary greatly in price and while they all do the job fairly well, I found a less expensive alternative. You can make your own laundry soap for pennies a load.
When I first started making this laundry soap, I used a top loading washer. It worked great in that washer. When our washer finally died, we purchase a more water efficient front loader. Guess what, this laundry soap works great in it too.
I like that I only have to use 1-2 tablespoons per load to get the laundry nice and clean. If you have someone in your home that is sensitive to scents in soaps, leave the scented crystals out of the recipe and go scent free.
Whether you'll be spring cleaning or everyday cleaning, I know these frugal spring cleaning supplies can be a big help in getting your home clean without breaking your cleaning supplies budget.
If you have a great cleaning recipe or frugal cleaning supply you use I would love to hear about it. Leave me a comment below.
Happy Frugal Cleaning to You!
More Spring Cleaning Helps,
Spring Cleaning in the Living Room
Spring Cleaning Checklist
31 Days of Spring Cleaning Tasks