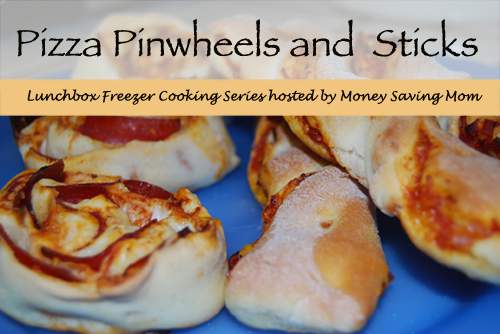 I wanted to make a pizza type recipe for the LunchBox Freezer Series. So I decided it would be fun to make pizza pinwheels. I figured why wouldn't it work?
So I made up the pizza dough, I rolled out the very thin. This was my first mistake. I should have left it a little thicker. Then added the pizza sauce and pepperoni (second  mistake, I left the pepperoni whole, I should have chopped it up) Then added the cheese (goat cheddar). I rolled the dough up like cinnamon rolls and then cut.
They didn't look very pretty at all but I had hopes they would look better after cooking. I was envisioning something like a cinnamon roll but with cheese a pepperoni between layers. What I got was kinda squished version with pieces of pepperoni sticking out. Even though they did not look very pretty they did taste good. My husband said they were great. So even if they were not a work of art they were edible.
I used goat cheddar in this first batch of pizza pinwheels for my family as they can't eat cow's milk but can tolerate goat and sheep cheese. I started a second batch for myself with regular cheese. Since my first experiment did now work out as well as I had hoped I decided to make pizza twist sticks for the second try. I got this idea from cinnamon twist scones that I make.
So I started out just like the first recipe but this time I chopped up the pepperoni first. After all the topping were on the dough I folded the topped dough into thirds and then cut into strips. Then I twisted the strips and cooked them until they were golden brown.
The pizza twist sticks turned out to be pretty and they tasted good too. I am happy I gave these a try I am sure with a few changes, cutting the pepperoni and leaving the dough a little thicker, the pizza pinwheels would turn out pretty too. After all I like the food to look good and taste good too.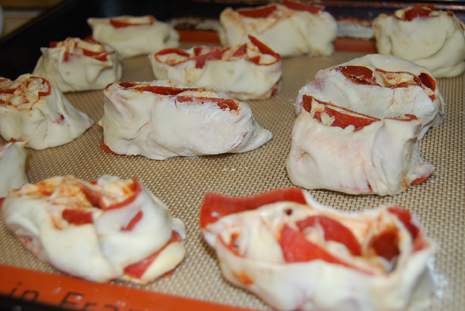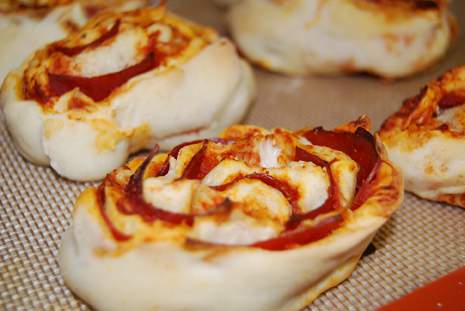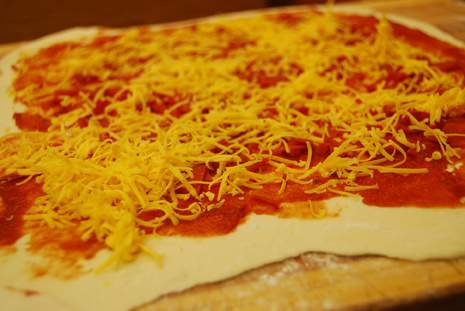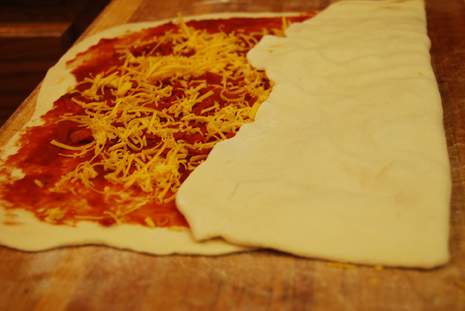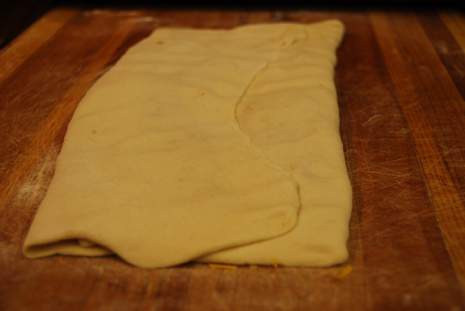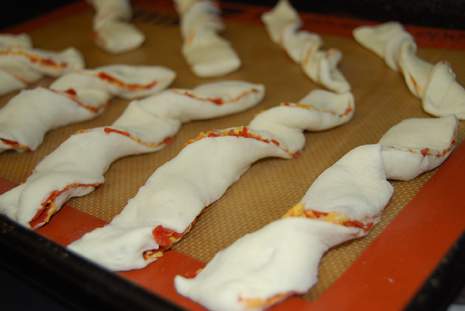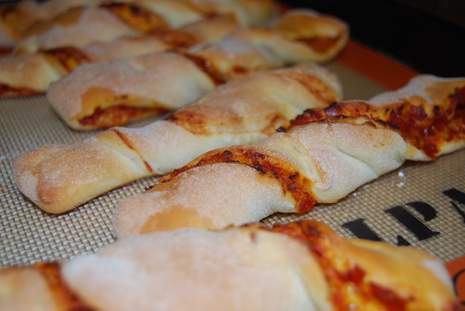 Let me know if you give these a try.
[signoff]
Other posts in this series
Lunchbox Freezer Cooking, Dairy Free Mac and Cheese Cups, Day 1
Lunchbox Freezer Cooking, Peanut Butter and Jam Sushi Rolls, Day 2
Lunchbox Freezer Cooking, Beef Biscuit Cups, Day 3
Lunchbox Freezer Cooking, Corn Dog Muffins, Day 4
Lunchbox Freezer Cooking, Dairy Free Mini Lasagna, Day 5
Lunchbox Freezer Cooking, Bean and "Cheese" Burritos Day 6
Lunchbox Freezer Cooking, 3 Ingredient Chocolate Chips Mini Muffins Day 7
I linked up at Money Saving Mom