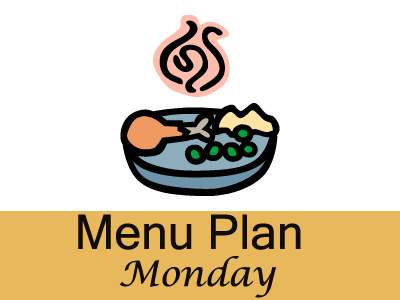 We are getting really close to school starting around here. So our meals this week are all quick and easy, since I know it is going to be a busy week for us. I am being lazy again, maybe because the summer is coming to a close, but I only planned out our dinner for this week. We will just be eating what we have on hand for breakfast and lunches.
Dinners
Chicken Marsala over Egg Noodles with Salad
Pancakes, Sausage and Eggs
Chicken Fajitas, Salsa and Chips and Fruit
Crock Pot Roast Beef with Potatoes and Vegetables
Leftover Roast Beef on Hoagie Rolls, Chips and Fruit
Grilled Chicken, Corn on the Cob and Salad
Tacos, Chips and Salsa and Fruit
What meals are you planning to make this week?