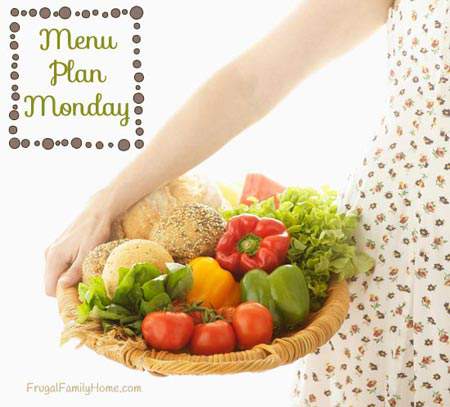 Christmas is almost here, are you ready? Our menu plan this week is again filled with some simple dinners. I'm also keeping Christmas Dinner simple too, since I would much rather spend time with my family than in the kitchen.
Here's our Menu Plan,
Dinners
Crock Pot Lasagna, Salad and Garlic Bread
Pizza and Salad
Smoked Turkey Breast, Twice Baked Potatoes (sweet and russet), Green Beans, Dinner Rolls and Christmas Goodies
Quiche (using leftover veggies and turkey) with a Salad
Grandma's Pork Chops, Mashed Potatoes and Vegetables
Taco's (soft and crisp), Chips and Salsa with Fruit
BBQ Pork on Baked Potatoes with a Salad
Lunches
Most Days Leftovers
Sandwiches and Tomato Soup
Burritos with Chips and Salsa
Breakfasts
Pancakes, Eggs and Sausage
Toast, Scrambled Eggs and Oatmeal
Apple Mini Muffins, Sausage and Eggs
What's on your menu this week?
[signoff]
See a bunch more menu plans where I linked up at Org Junkie!