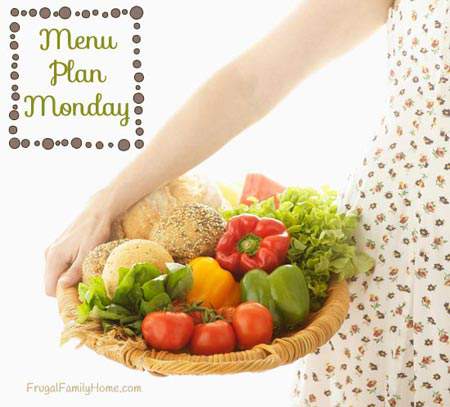 This week I'm going to try using one of my freezer soup kits to make chicken pot pie filling. I'm looking forward to chicken pot pie since we haven't had it in a while and it sounds so good. I'm also going to try to make an asian sauce for the meatballs in my freezer. If it turns out well I'll be sure to share it.
Our Menu,
Dinners
Pan Fried Pork Chops, Mashed Potatoes and Salad
Ground Beef Pocket Sandwiches, Chips and Fruit
Chicken Pot Pie with Fruit
Kielbasa Sausage Skillet with Salad
Cheeseburger Rolls, Chips and Fruit
Island Chicken, Mashed Potatoes, Salad and Fruit
Asian Meatballs, Rice and Stir Fry Vegetables
Lunches
Leftovers most days
Sandwich and Chips
Beans and Hot Dogs, Chips and Veggie Sticks
Breakfast
Toast and Eggs
Waffles, Eggs and Sausage
Strawberry Muffins, Eggs and Sausage
What's cooking at your house this week?
[signoff]
This post is linked up at Org Junkie