The main dish is the main attraction of any dinner, but having great side dishes is a must have to round out the meal. These easy side dish recipes are quick to make with simple ingredients and are delicious too.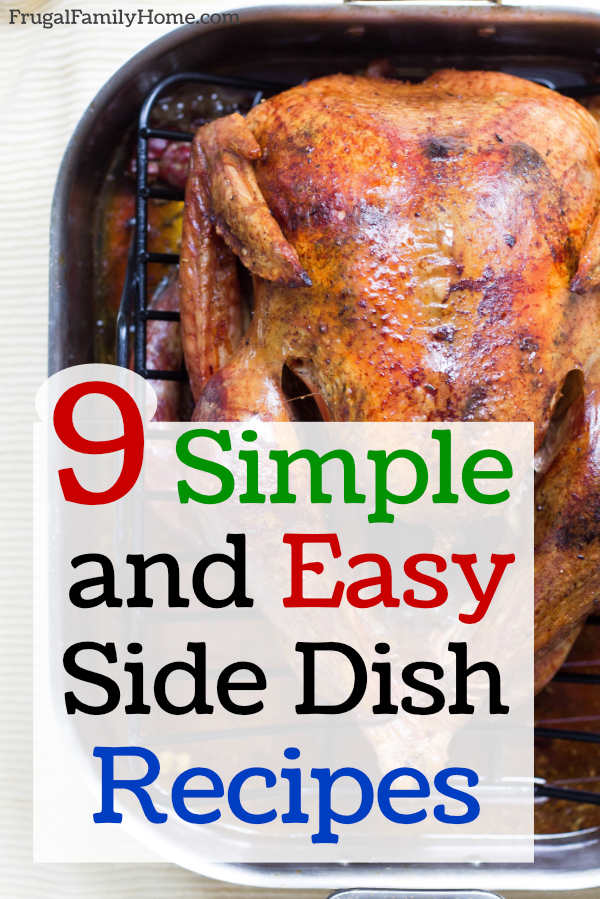 Completing Your Dinner with Delicious Side Dishes
You can make a great steak, a delicious bird, or a fabulous roast, but eat it by itself and it's just not as good as it could be with a delicious side dish.
But side dishes don't have to be time consuming or difficult to make. Oh no, you can make a mouthwatering side dish with simple ingredients.
And they can be quick to make, many of these side dishes can be cooked right alongside the main dish in the oven. Making them an easy addition to your meal.
Scroll down to find a new side dish recipe your family will love…
9 Easy Side Dish Recipes
Whether you need side dishes for a holiday meal or side dishes for your Tuesday night dinner. These 9 recipes are easy to make and taste oh so good.
We love these easy side dish recipes. They grace our table often and I hope you'll find a new favorite your family will love too.
These recipes can be made dairy free by substituting the milk with a dairy free milk and any butter with dairy free butter or oil. Making them not only dairy free but vegan too.
Now onto the recipes…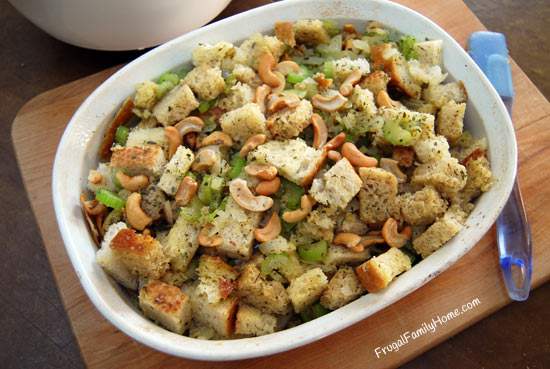 1. Cashew Stuffing
A yummy stuffing recipe that is vegan and dairy free. It's easy to make too. With the crunch of the celery and onions. Then add in the buttery, nutty flavor of the cashews really makes this stuffing special. It's our go to stuffing recipe for all holidays.
2. Roasted Sweet Potatoes
Sweet potato casserole is great but can be quite sweet. If you are looking for a way to enjoy sweet potatoes in a healthy way, this recipe is perfect. It's simple and easy to make and when sweet potatoes are roasted, they really sweeten up naturally.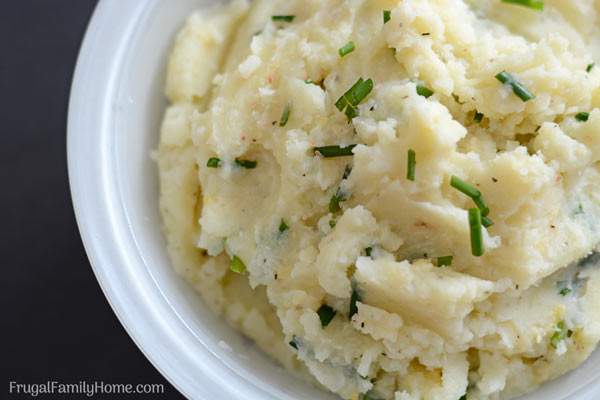 3. Garlic and Chive Mashed Potatoes
Regular mashed potatoes are good but add garlic and chives and you have a special side dish packed with flavor. If you don't have fresh garlic and chives on hand, garlic powder and dried chives will work too.
4. Honey Glazed Carrots
How can a few simple ingredients combine into such a yummy side dish? This sweet and savory side dish is quick and easy for a busy weeknight. But fancy enough to add to your holiday table too. But the flavor is the real star of this recipe.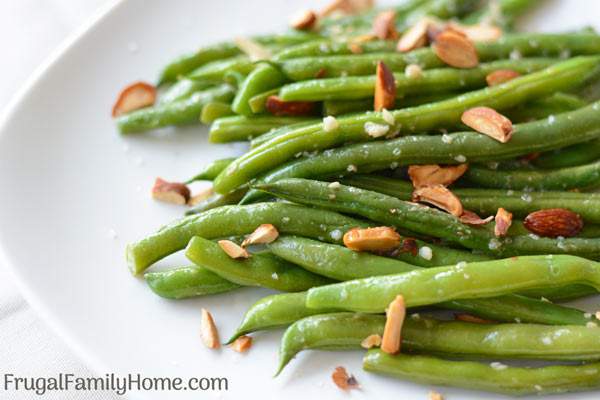 5. Garlic and Ginger Green Beans
This quick and easy skillet recipe for green beans is yummy. It's our favorite way to enjoy green beans. Plus, you can use fresh or frozen green beans in this recipe, so you can make it at any time of the year. Add a little cooked chicken or beef and you can turn this side dish into a main dish easily.
6. Mashed Sweet Potatoes
A simple side dish recipe for a quick way to make sweet potatoes into a yummy side dish. With only 4 simple ingredients it quick to make. But so tasty and a great alternative to the sugary sweet potato casserole. To make it vegan or dairy free just substitute the milk for plant milk and the butter with dairy free margarine or coconut oil.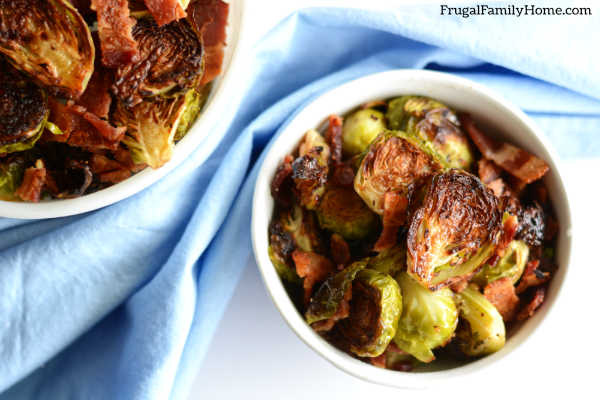 7. Roasted Brussels Sprout with Bacon
These are not those squishy, mushy brussels sprouts you ate as a kid. These are nutty, tender brussels sprouts bursting with great flavor. Only 4 ingredients are needed to make this easy to assemble side dish.
8. Baked Acorn Squash
Add a little butter and brown sugar to a cut acorn squash than bake. This transforms a ho hum side dish into something delicious. This is a great alternative to sweet potatoes too.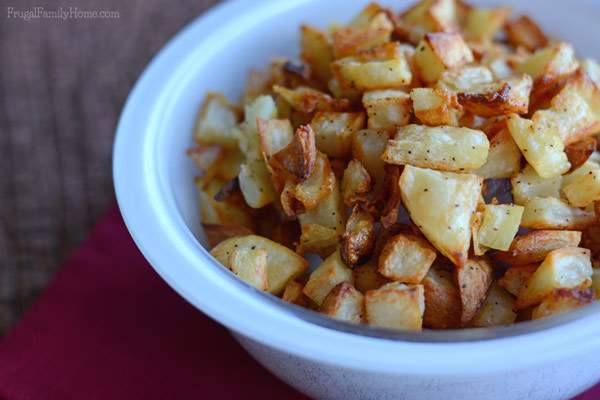 9. Crisp Roasted Potatoes
And the last side dish is our absolute favorite. It's a simple side dish recipe with only 3 ingredients. These roasted potatoes turn out slightly crisp on the outside and tender and delicious inside. A perfect side dish when you are cooking your main dish in the oven.
These side dishes work with poultry, pork, or beef. Or make a few of them for a delicious vegetarian feast.
All of these are great for your holiday table but don't just enjoy them then. These easy side dish recipes are truly easy enough for a busy weeknight dinner too.
Which one would you make first?
Be sure to pin it for later….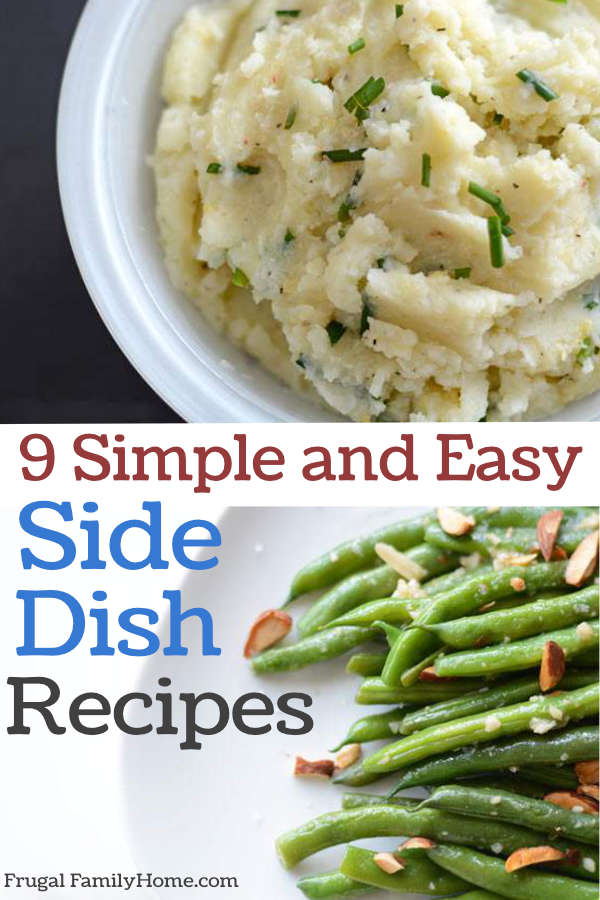 Find More Easy Recipes…
Subscribe and you'll get Recipes
sent right to your inbox!
Click the button below and fill out the form.