Why should you try growing cucumbers? They grow fairly easily to grow, they produce really well and are delicious to eat. You can enjoy cucumbers straight out of the garden or make them into pickles to keep them longer. They can even be used in beauty recipes. But first here's everything you need to know about growing cucumbers.
Some of the links below are my referral link. When you purchase through them I might make a little money at no extra cost to you. Thanks for the support! You can find more information by reading my disclosure policy.
Best Location for Cucumbers, Picking the Perfect Spot to Grow
Cucumbers do best when they get full sun and the soil is nice and warm. If you live in a cooler climate try mulching to keep the ground warmer and be sure to pick a full sun area.
They also really love soil that has organic matter added. Before you plant add compost to get the soil ready for planting.
Planting Cucumbers, Get Them Off to a Good Start
You can start cucumbers early about 2-3 weeks before the last frost indoors, but they can be hard to transplant. Cucumbers don't like their roots disturbed so it's best to direct seed them in the garden.
With that said each year I start my cucumber plants ahead of time in the house and let me grow a bit in the cold frame and then plant them into the garden. They do pretty well each year but I also direct seed a few, just in case.
You want to wait until all danger of frost has passed before planting your cucumbers. Be sure to wait until 2-3 weeks after the last frost date for you area. Also, be sure the soil temperature has warmed to 60 degrees for best seed germination.
To direct plant, push 2-3 seeds into a hill. If you're a growing vine variety of cucumbers you'll want to give them lots of room. Plant them about 18-36 inches apart. If you'll be growing them on a trellis you can plant them as close as 12 inches apart.
Be sure to work in compost into the soil before you planting your seeds. Cucumbers are heavy feeders and need the organic matter to grow well.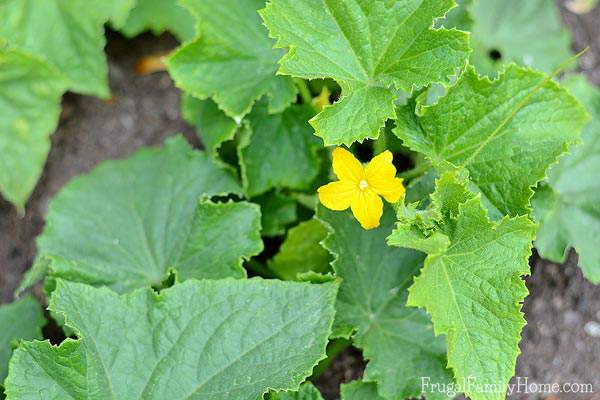 Growing Cucumbers, Vine or Bush
There are a few types of cucumbers you can grow a vine cucumber or a bush cucumber. Vine varieties are good to grow on the ground if you have lots of room but does really well on a trellis and doesn't take as much room in the garden when you grow them vertically.
There are a few other benefits to growing the cucumbers up, they get more sunlight and more air circulation too. Plus the fruit stays cleaner and grows straighter.
If you are more limited on space or would like to grow cucumbers in a container, bush cucumbers would be a good choice. They grow more like a bush and can be great for smaller gardens.
I usually grow a few vine cucumbers on a trellis and a few bush cucumbers too. It helps with the space limitations of my garden.
Bush varieties can have a little lighter yield than the vine varieties but I've not noticed a huge difference in yield.
Once you decided on what type of cucumber to grow, vine or bush, you need to decide what variety you want to grow. There are slicing cucumbers, pickling cucumbers, and more specialized varieties like lemon cucumbers.
I usually grow only pickling cucumbers. I can slice them when we want to eat them fresh and I can also pickle them since they don't form as many seeds or their seeds don't develop like the slicing varieties. If you'll be mainly eating the cucumbers fresh you might want to just grow the slicing type.
I have neighbors who grow the lemon cucumbers  and really love them. They are about the size of a lemon and are yellow. The tend to have more seeds than the pickling variety but are delicious to slice and eat.
Watering Cucumbers, How Much Do They Really Need
For cucumbers to grow really well they need consistent moisture. You can achieve this by using drip irrigation or a soaker hose to water. If you need to use a sprinkler it best to do a once a week deep watering instead of shallow watering more often. Cucumbers need about 1 inch of water a week.
Feeding Cucumbers, When to Fertilize
If you add compost to the soil before planting cucumbers they won't need much more. But when they are flowering or setting fruit adding a little side dressing of fertilizer can be helpful. Make sure the fertilizer is a balanced fertilizer.
Harvesting Cucumbers, When to Pick
Cucumbers are best when picked young, they are more tender and tasty when young. As they ripen they can develop bigger seeds so it's best to harvest the fruit before it gets too big.
Overripe cucumbers can become bitter. You can tell if a cucumber is overripe by the yellowing that will happen at the blossom end of the fruit.
It's best to pick slicing cucumbers when they are 6-8 inches long and pickling cucumbers when they are 3-5 inches long.
Be sure to keep cucumbers picked so they will keep producing well. If too many over ripe cucumbers are left on the vine it can signal the plant to start producing seed and slow the production of new fruit.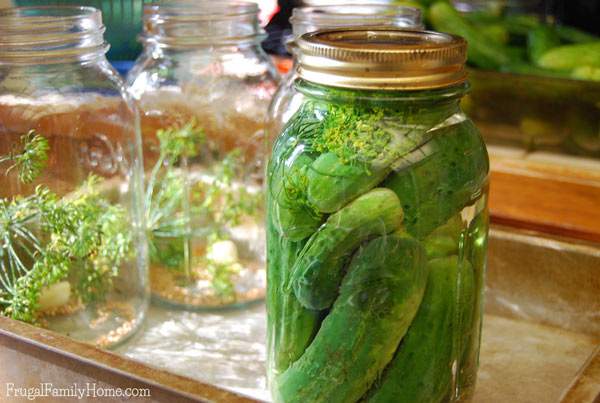 Enjoying Cucumbers and My Favorite Way to Preserve Them
Cucumbers don't keep very long. You can store them in the refrigerator for about 7-10 days. If you use half of a cucumber be sure to place the unused portion into a plastic bag to store until it's used.
Cucumbers are great sliced with a little salt sprinkled on top. Another favorite way we enjoy cucumbers is in dill cucumber salad. It's a refreshing salad on a summer's day. You can also cube or slice cucumbers for on top of a green salad.
But if you want to keep them for any length of time you'll want to preserve them as pickles. I make a couple different kinds of pickles, dill and bread and butter. Pickles can be canned or make the refrigerator varieties, both are delicious.
Here're a Few Pickle Related Posts
Garlic Dill Pickles
Bread and Butter Pickles
Canning Pickles and Why I Should Read More Carefully
Now you know everything you need to know about growing cucumbers. With a little care, the right conditions and a little time, you'll soon have a great crop of yummy cucumbers ready to be picked in your own garden.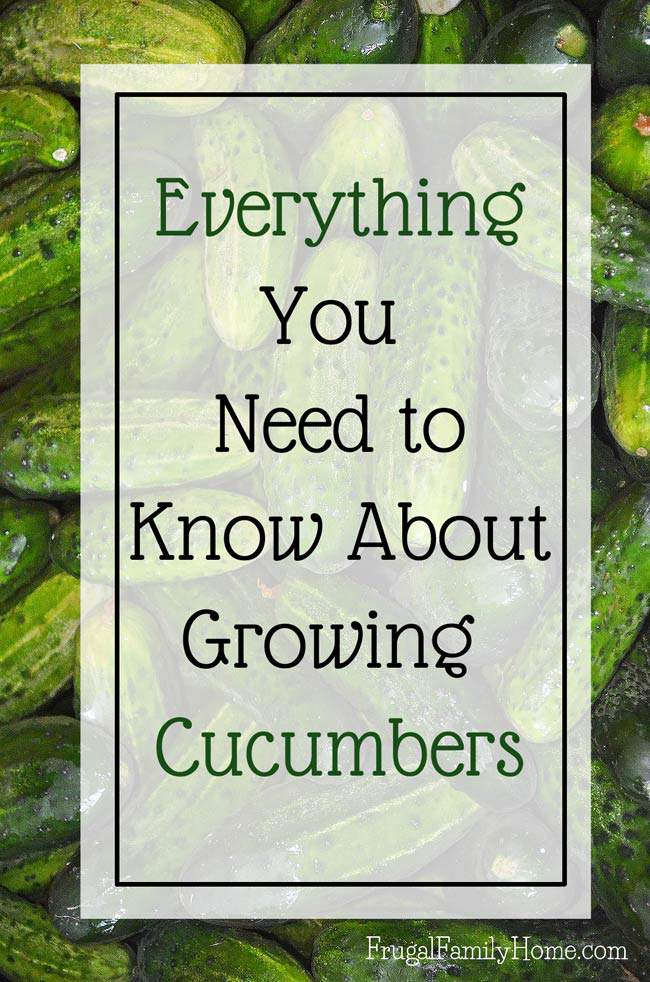 What kind of vegetables do you like to grow and do you have a big garden, a backyard garden area or are you a container gardener? I would love to hear what kind of cucumbers you'll be growing this year.
[signoff]
More Gardening Guides You'll Want to Read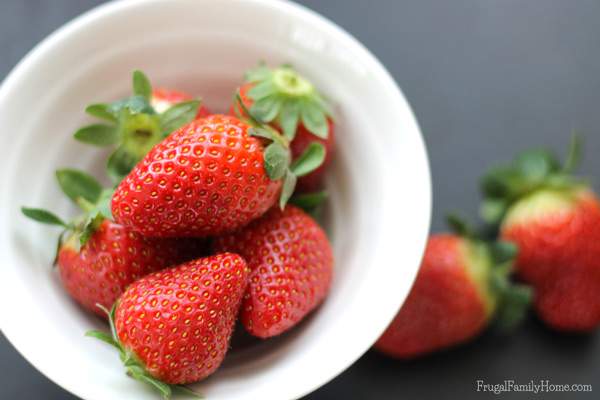 How to Grow Sweet Strawberries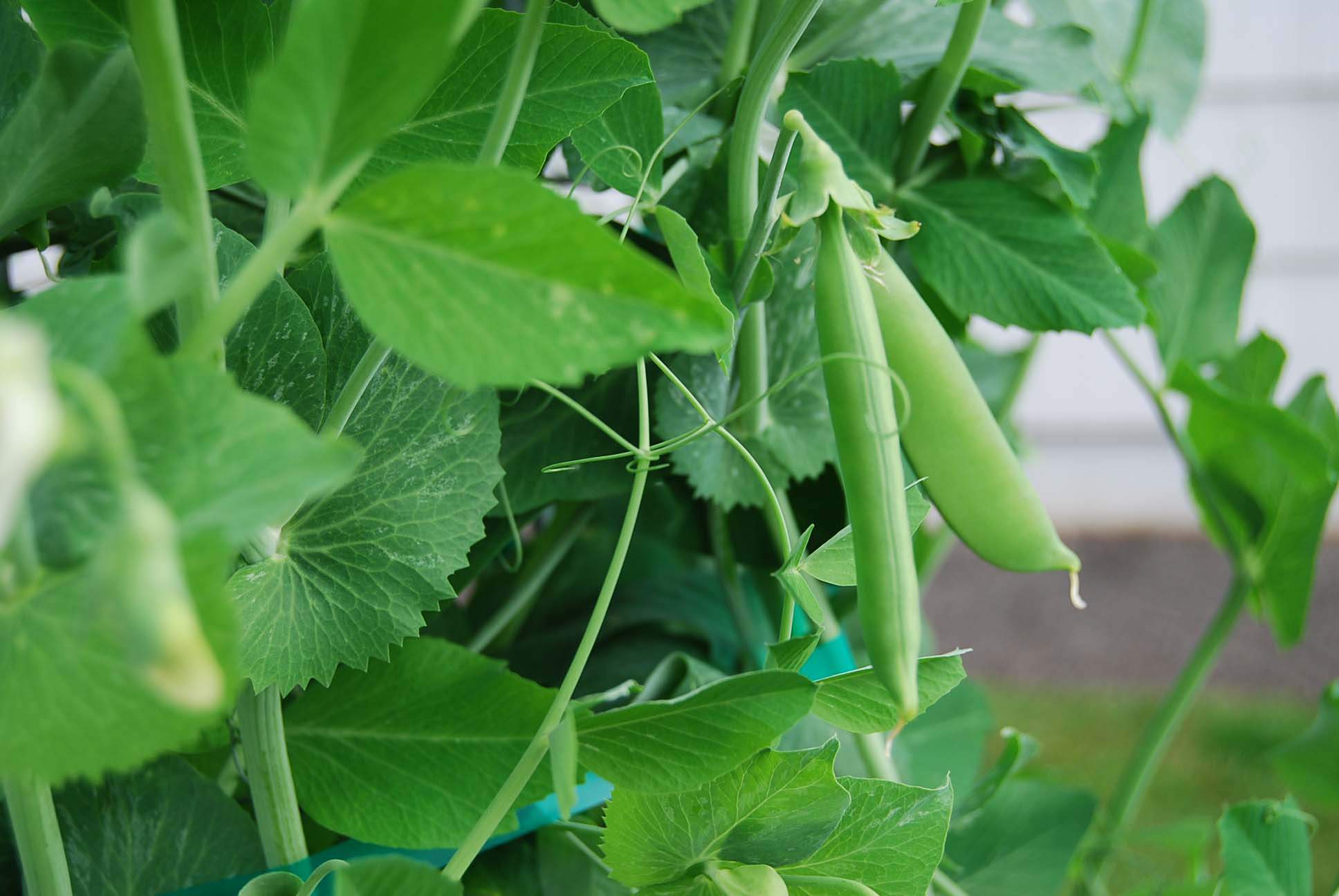 Growing Sugar Snap Peas
Get the Companion Plants List
When you join the gardening email list, you'll not only get gardening tips sent to your inbox, you'll also get the companion plants list too.