Happy Monday! Do you have your meal plan ready for the week? If you need a few meal ideas maybe something on our meal plan this week will look good to you.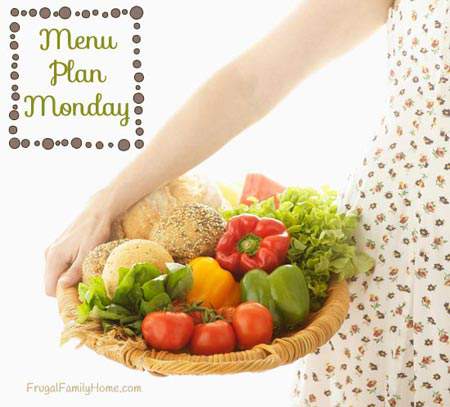 This week's meal plan has a few dinners we haven't eaten in a while. It's easy to get stuck in a rut and not change what you are eating much. But that changes this week.
My kids love to have chili potatoes since we haven't had them in a long while and I over purchased on potatoes, it's on our meal plan.
Another dinner we haven't enjoyed for a while is stir fried chicken. I hadn't made any stir fry chicken packages for the freezer in a while but now we have a few. Making stir fry once a week is a good way to use up vegetables that are getting past their prime and keeping them from going to waste.
Another newer dinner we've been enjoying is cheesy tuna casserole. We had it on the menu plan a few times recently but for a long while, I didn't even think about making it for dinner. It's nice to rediscover an old recipe you love.
The rest of the week is full of family favorites that won't break the bank. What's one of your family's favorite meals you make over and over?
Here's our Meals for this Week,
Dinners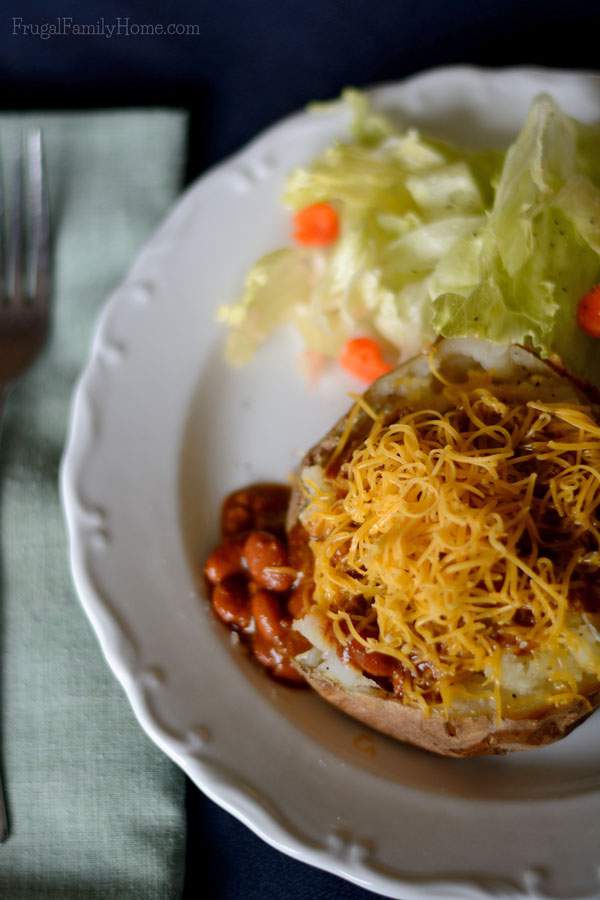 Chili Baked Potato Bar, Salad, and Apple Slices
Cheesy Tuna Casserole, Salad, and Fruit
Chicken Stir Fry with Rice
Omelets, Hash Browns, and Toast
Tacos and Burritos, Refried Beans, and Chips with Salsa
Pizza and Salad
Yakisoba Chicken, Salad, and Fruit
Lunches
Leftovers most days
BLT Sandwiches, Chips, Fruit
Skillet Chili with Cornbread and Salad
Breakfast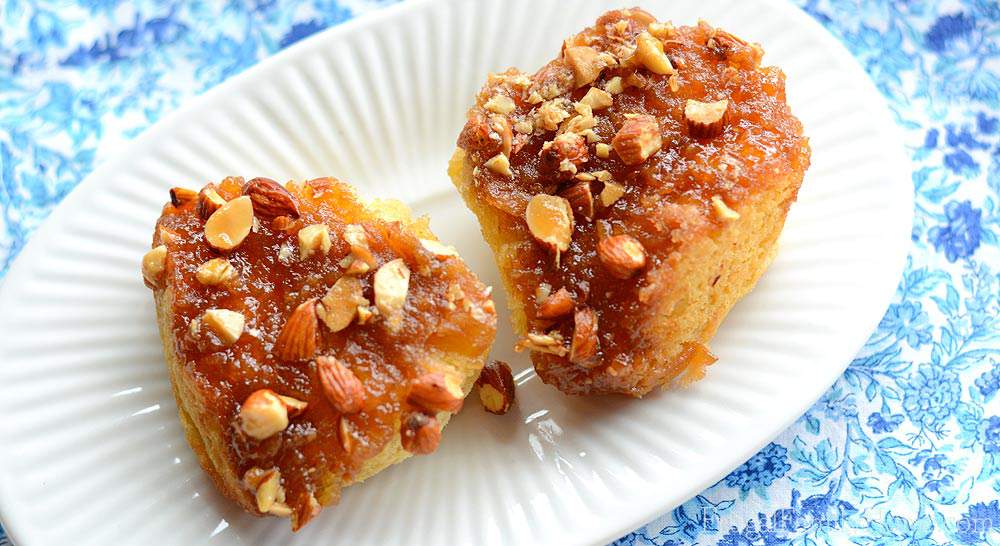 Toast with Eggs
Caramel Sticky Buns, Eggs, and Sausage
Eggs, Sausage, Hash Browns, and Toast

Do you need help planning your menu? Find my menu planning tips here with a free printable menu planner page and here for my frugal menu planning tips.
This post contains affiliate links. Thanks for your support.