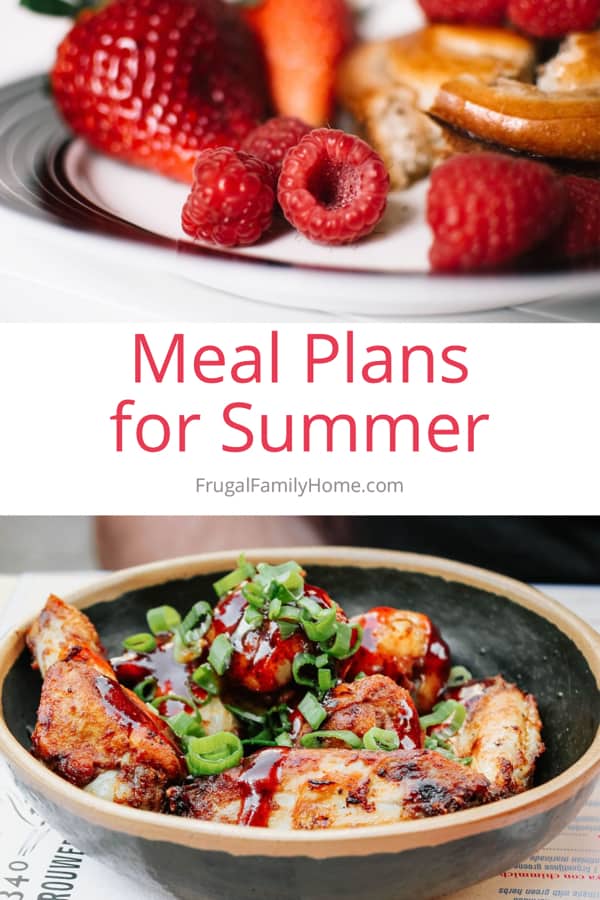 This week I'm feeling just a little bit lazy. Part of the reason I've felt lazy is the heat. We have 3 days of record breaking heat in the triple digits.
It was the worst on Monday with temperatures reaching 115 with wind, that would sting your skin when it hit. It just doesn't get that hot here at all.
Some weeks are just like that you don't feel like cooking. When that feeling hits I do make a plan for dinners.
But I fly by the seat of my pants this week in regards to our lunches and breakfasts. When I have a week like this I go through the freezer and find odds and ends of items in there and we eat that for lunch.
As far as breakfast goes, we eat the same breakfast on weekdays, it's toast and eggs. But on the weekends I'll make something special like pancakes or waffles. We will wait to decide on those breakfast items until we get that day of the week.
But dinners I always make a plan so we can avoid eating out. And since it's summer we like to avoid running the oven to help keep the house cooler.
This week we'll be making dinner in the crock pot or on the grill for most of our dinners. I'll even cook our pizza on our wood fired grill. If you haven't tried barbecuing pizza, you can see how here.
Here's what's cooking for dinner at our house this week.
Dinners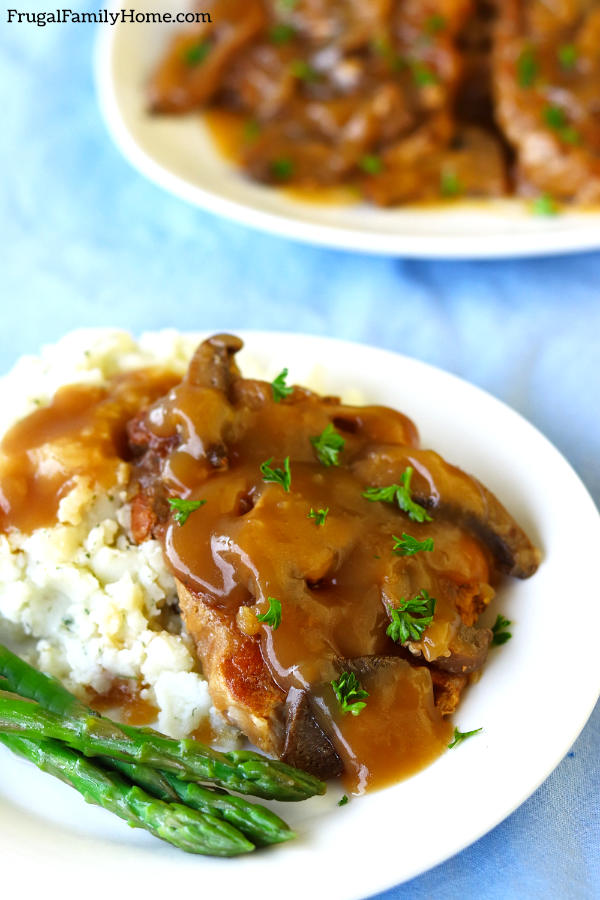 Smothered Pork Chops, Mashed Potatoes, and Salad
Slow Cooker Hamburger Dish with Salad
Southern Fried Tofu, Egg Noodles and Salad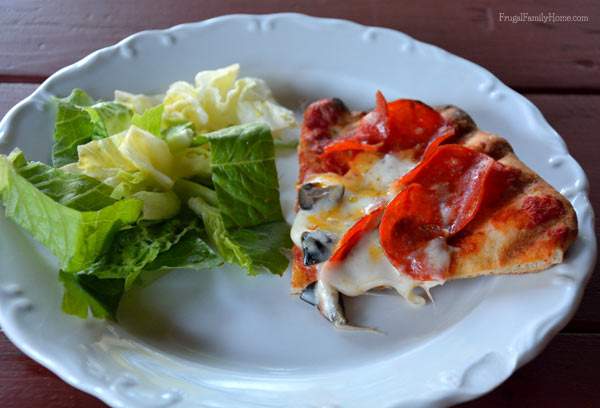 Homemade Pizza and Salad
BBQ Hamburgers, Macaroni Salad, Fruit and Raspberry Custard Pie
Herb Rubbed Chicken, Mashed Potatoes, and Green Beans
Crock Pot Roast Beef, Roasted Potatoes and Carrots

Do you need help planning your menu? Find my menu planning tips here with a free printable menu planner page and here for frugal menu planning tips.
Do you struggle with what to cook for dinner? Have endless meal ideas ready and waiting this guide can help…
What's on your menu plan for this week?