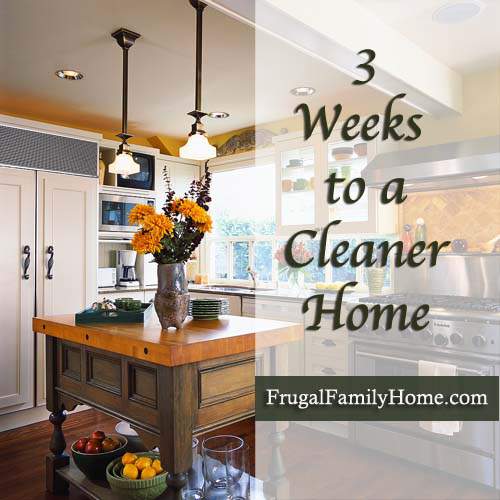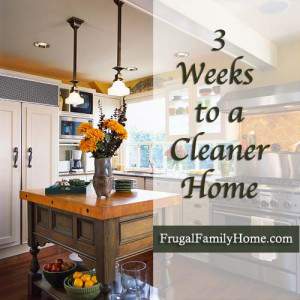 Today was my last day to spend in the kitchen, but I worked on a very visible part of my kitchen. I cleaned the counters today. My kitchen counters seem to be a catch-all for so many things, especially paper items near the phone that just seem to find their home there.
So today I removed everything from my counters. I used my spray cleaner to make the tile all nice and shiny. Then I decided which items would find a new home in the cupboards instead of on my counters. I found a spot for my vacuum sealer and my food processor in the cupboard. I don't use these two items very often compared to other items on my counter so they are now tucked away out of sight.
I also tackled the paper by our phone that was threatening to take over half of the counter. I was able to recycle about half of the papers and found the proper place for the rest of the items. So now my counters are less cluttered and they are clean.
As I put back my remaining appliances I cleaned any smudges off of them and put them in their spots. Now the counters while they are not bare do look much better.
Here see for yourself.
Before
During Cleaning
I would love to have counters this cleared off all the time but it just isn't feasible in our house as so many of my appliances I use each day or at least once week.
After
Now all I need to do is keep the paper monster at bay or at least go through all my paper once a week to keep up with my nice new look of my counters.
Tomorrow
I will be moving onto the master bedroom. This room doesn't have too much clutter but I do need to do a little cleaning in this room and remove a few items that don't belong.
My plan for this room
Clear off any clutter that should not be in the room
Dust the ceiling
Dust the headboard top and inside
Dust the other furniture in the room
Vacuum the floor
Clean the blinds
Vacuum the vent
Mop the hardwood floor
Clean the ceiling fan
Did you work in your kitchen today or maybe another room? I would love to have you share your progress in the comments. If you have a blog post please leave a link to your blog post with your comment.
[signoff]
More Posts in this Series
3 Weeks to a Cleaner Home
3 Weeks to a Cleaner Home Day 1, Dining Room
3 Weeks to a Cleaner Home Day 2, Living Room
3 Weeks to a Cleaner Home Day 3, the Entry
3 Weeks to a Cleaner Home Day 4, Hallways and Stairs
3 Weeks to a Cleaner Home Day 5, Laundry Room
3 Weeks to a Cleaner Home Day 6, Refrigerator
3 Weeks to a Cleaner Home Day 7, Pantry Cupboards