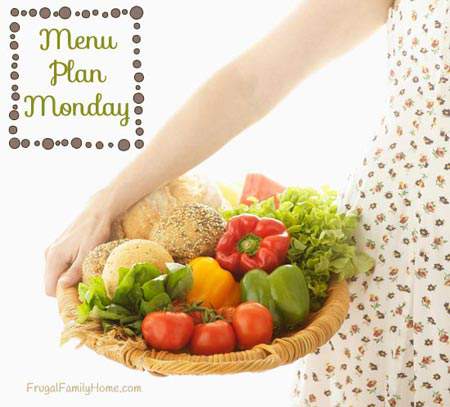 This week I'm keeping our dinner simple. I'm making a dish I haven't made in a while Spring Vegetables with Couscous and Chicken.
I'll be using the peas from our garden in the dish. It is such an easy dish to make with cooked chicken from the freezer and veggies from the garden. The recipe is the perfect springtime meal.
My son requested hamburgers again. They are on the menu and I'm thankful I prepped hamburger patties for the freezer, which makes it so easy to make hamburgers for dinner. The homemade patties are so much better than the preformed ones from the store.
We will also be having a favorite vegetarian dish, southern fried tofu. I always freeze the tofu ahead of time and then thaw it the night before. It makes the texture of the tofu, a little more chewy and meat like.
I wasn't sure my son would eat it, but he thinks its chicken nuggets and I don't tell him any different. 🙂
Here's What's Cooking at Our House This Week
Dinners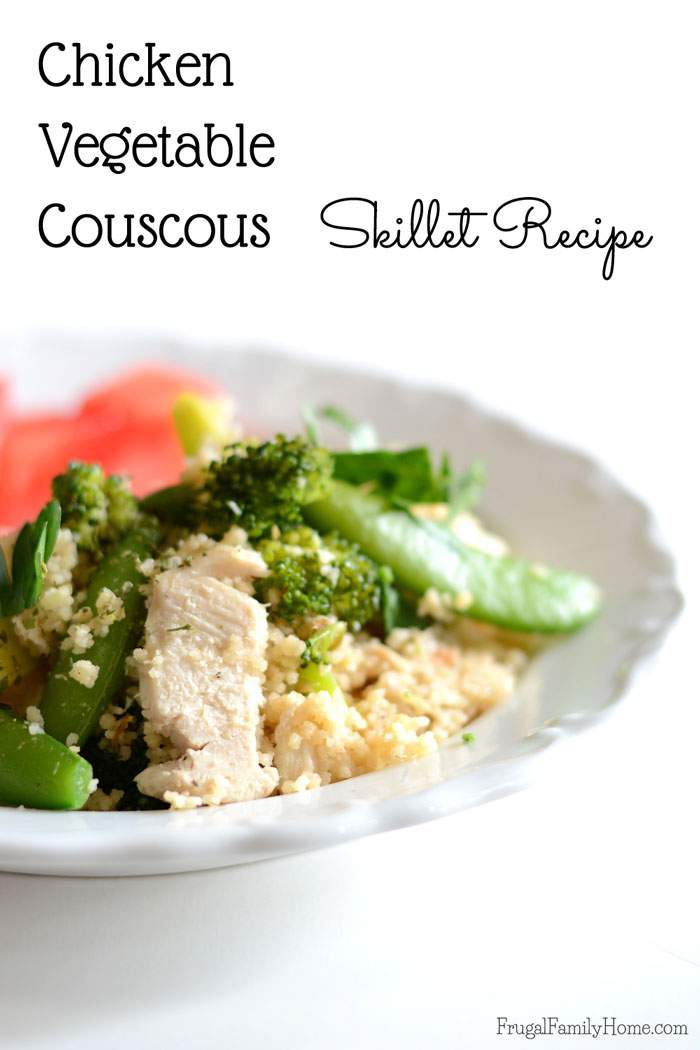 Spring Vegetable Couscous with Chicken, Salad, and Fruit
Sausage, Pepper, and Pasta Skillet, with Salad and Fruit
Burritos, Chips and Salsa, Salad, and Fruit
Waffles, Sausage, and Eggs
Italian Chicken, Mashed Potatoes, and Salad
Southern Fried Tofu, Egg Noodles, Salad and Fruit
Hamburgers with Baked Fries
Lunches
Leftover most days
Pizza Pinwheels and Salad
Sandwiches, Carrot Sticks, and Fruit
Breakfast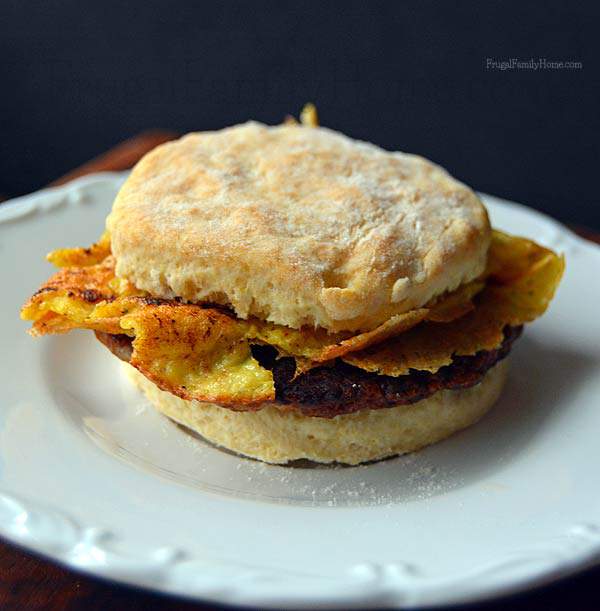 Toast, Eggs, and Oatmeal
Pancakes, Eggs, and Sausage
Breakfast Sandwiches and Fruit
What's on your menu this week?

Do you need help planning your menu? Find my menu planning tips here with a free printable menu planner page and here for my frugal menu planning tips.
This post contains affiliate links. Thanks for your support.
Find more menu plan ideas at Org Junkie too.