Hot summer days call for yummy cool food and what better to eat than a cool yummy salad. There are many different kinds of salad to enjoy. Below you'll find 10 delicious and easy salads to make on a hot summer day.
There are all kinds of different salads. Green salads, vegetable salad, macaroni salad, fruit salads and combination salads that can be eaten as full meals. But any way you make a salad, summer is a great time to add more salads to your table.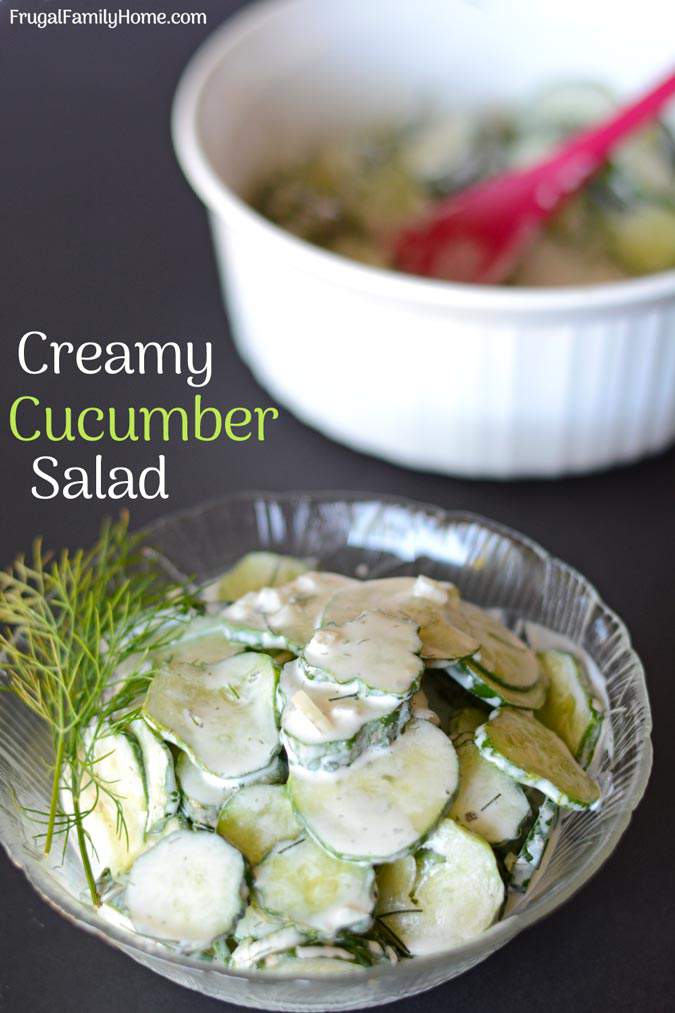 A mixture of onions and cucumbers in a wonderful creamy dill dressing. I love to make this when I have fresh baby cucumbers right out of the garden. It's so cool and refreshing a great way to tempt your taste buds on a hot summer day.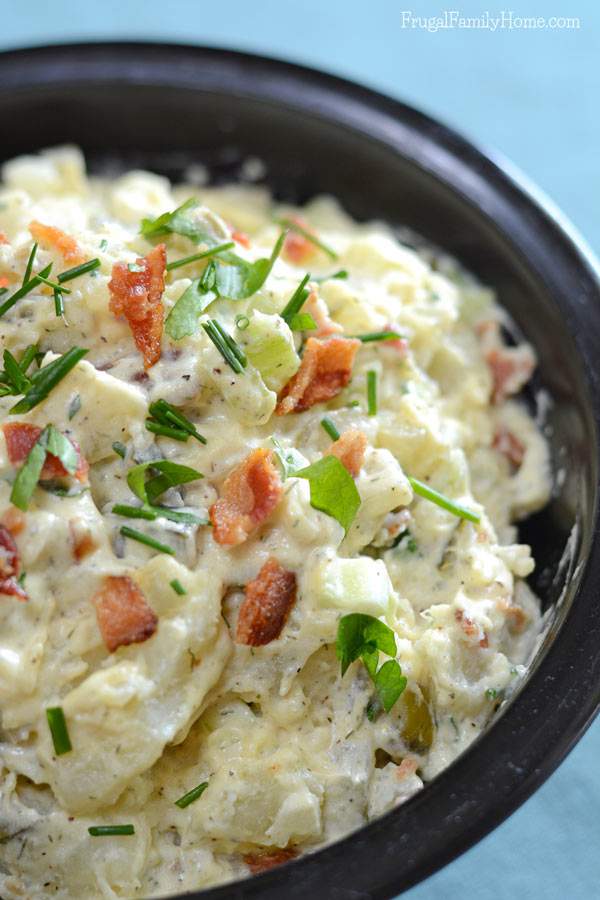 A yummy addition of bacon and chives to my family's favorite potato salad. It's a great blend of flavors that tastes fresher than classic potato salad but has a nice crunch with the bacon added.
This is a great go-to dinner salad for a hot summer day. Why wouldn't it be with boiled eggs, cheese, ham, peppers, chicken and more this is one hearty salad. It looks so yummy I know I could enjoy it even on a cooler summer day.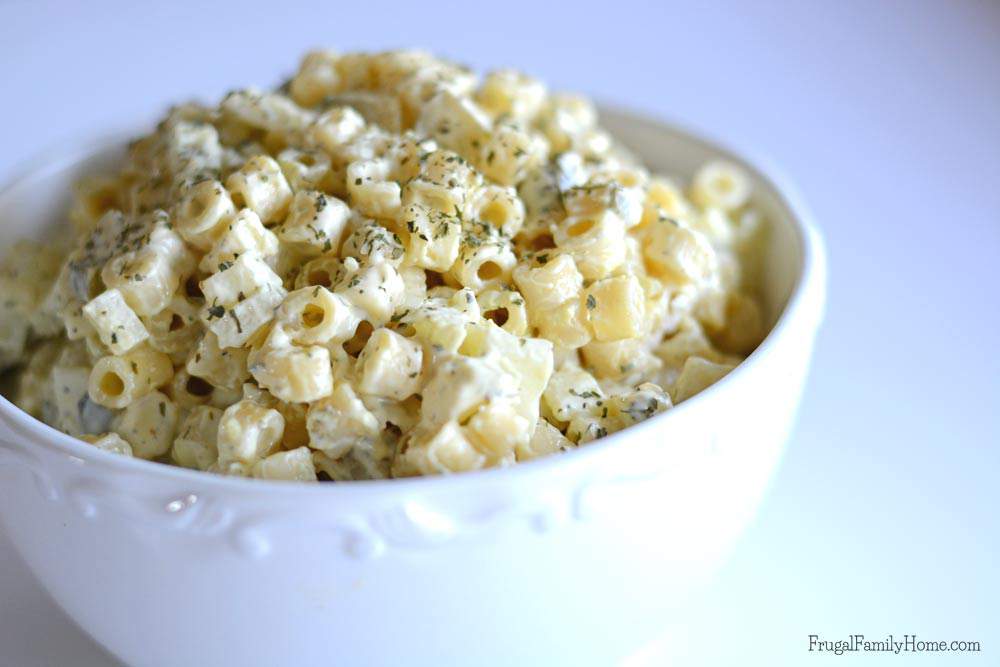 This macaroni salad is the best macaroni salad, at least I think so. I've been eating it since I was little, it's a long time family recipe. It's easy to make and has a nice flavor and crunch with onions, pickles, and celery added.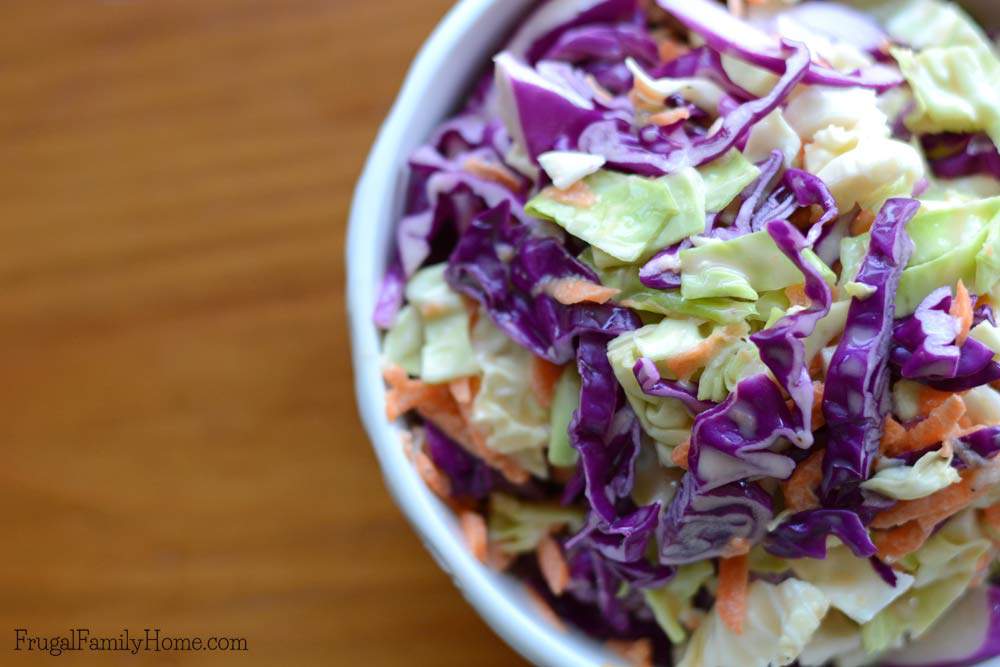 This summer coleslaw recipe has a great flavor. It's a little sweet and a little spicy at the same time. The creamy dressing over the nice crisp cabbage makes it cool and delicious on a warm summer day. If you love color, be sure to add both red and green cabbage to this recipe.
Layers of shredded chicken, beans, corn, and lettuce all topped with a yummy salad dressing. It's a Mexican twist on the classic layered salad that I love.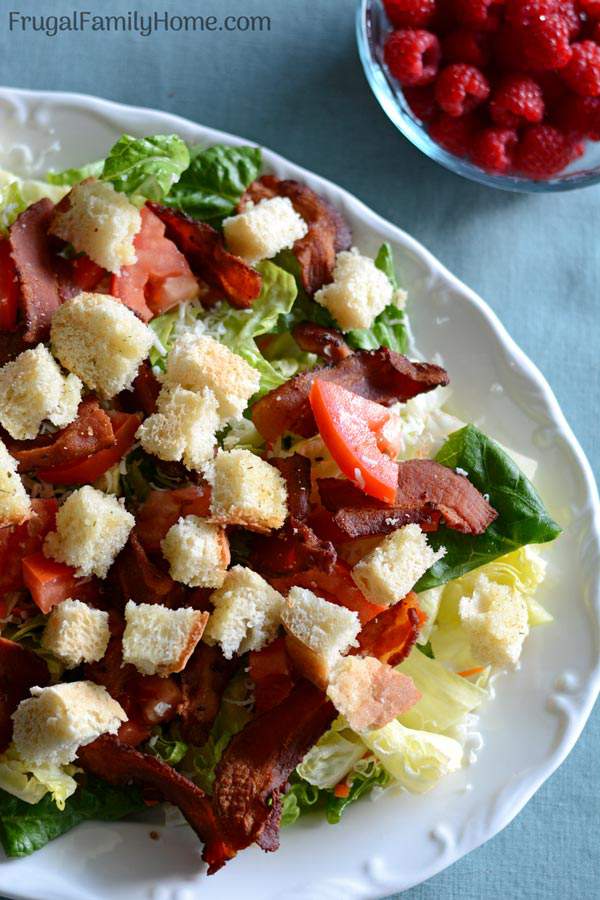 Bacon, freshly made croutons, and lots of veggies make this salad a hearty meal that can be made in no time. If you love BLT's I'm sure you'll love this salad. Even my meat loving hubby loves it when I make this salad for dinner. It must be all that bacon.
A yummy mixture of beans and strawberries with mint. It looks like it would be cool and refreshing but hearty too with the beans added.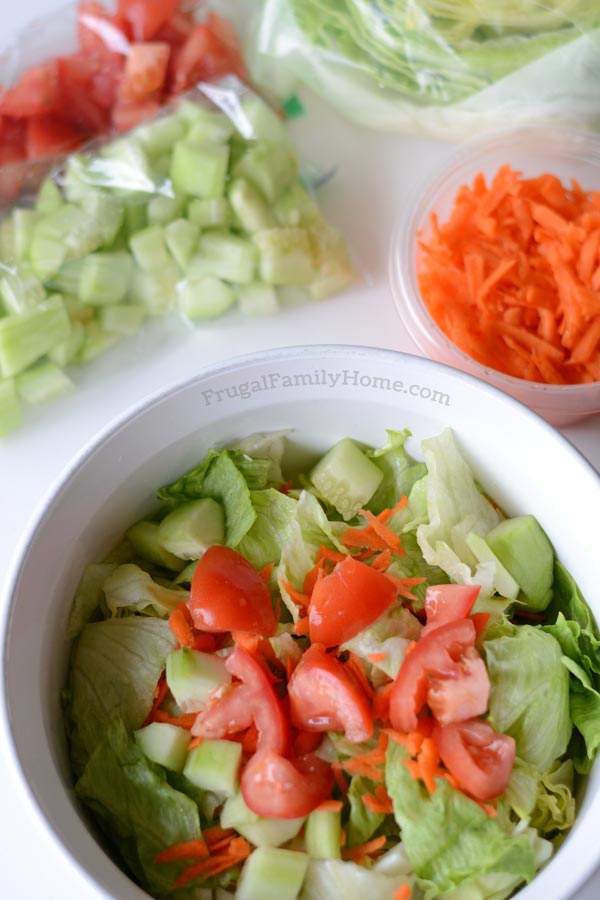 How to prep ahead salad without it getting limp and lifeless. This is how I prepare salad ahead of time so we can have salad in just minutes any day of the week.
This corn salad sounds so good. It starts with a yummy ear of sweet corn. Add to that onions, tomatoes, and avocado. Then finish it off with lime juice and pepper. It's sound like a delicious side dish recipe that my family would love. I bet it would be good warm or cold too.
A Couple Easy Salad Dressing Too
This dressing recipe has options to make it dairy free too. We love the dressing and make it often. It's easy and delicious.
A quick and simple French dressing recipe that's been in my family for years. Our whole family loves it so much I don't buy French dressing anymore, I make it instead.
What is your favorite easy salad to make on a hot summer day? I would love to have you share it in the comments below.
More Easy Meals to Make