Struggling with
What to Cook for Dinner?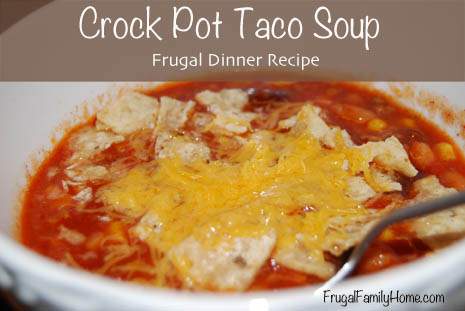 If you have never made Taco Soup before you should really give this recipe a try. I have tried many different recipes for taco soup over the last few years and we liked them all fairly well. But this is the recipe I made up for us after experimenting a few times with a few changes of recipes we had tried in the past.
I like crock pot recipes for soup. The long simmer time seems to blend the flavors together so nicely. Not to mention the great smell the house is filled with when you cook in the crock pot. But if you don't have a crock pot you could  simmer this soup on the stove too.
A batch of this soup costs about $4.12 to make and we get 4 generous dinner servings and 3 lunch sized servings too. So the cost per serving is about $.69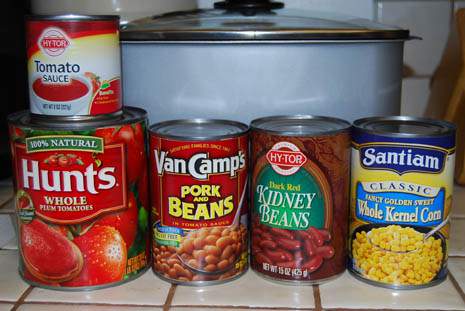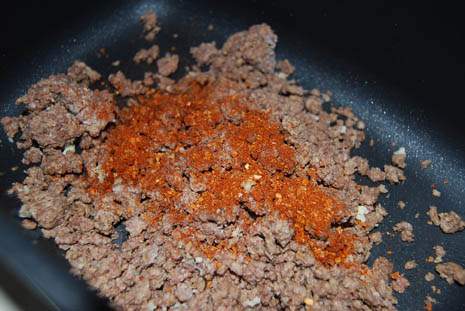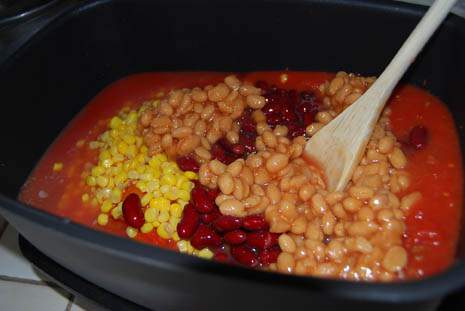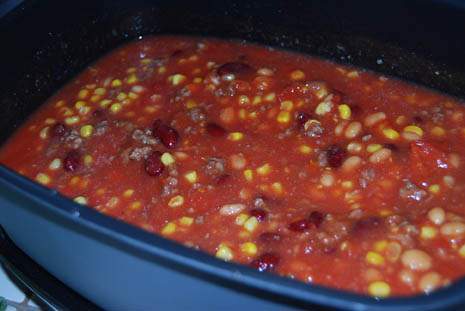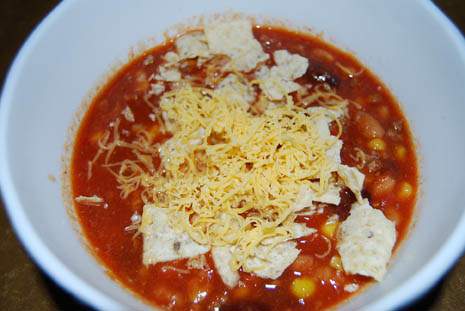 Taco Soup
(about 6 servings)
1/2 pound ground beef browned and drained
1/2 onion, chopped
1/2 T Taco Seasoning or 1 foil package of Taco Seasoning
1 can Kidney Beans, drained
1 can Corn, drained
1 can Pork and Beans
1 28 oz can of Diced or Whole Tomatoes
1 8 oz can Tomato Sauce
Chips
Cheese
Sour Cream
1. Brown the ground beef in a skillet until no longer pink.
2. Add the ground beef to the crock pot and add in the rest of the ingredients except the chips, cheese and sour cream.
3. Give the soup a stir and cook on low for 4-6 hours.
4. Serve topped with chips, cheese and sour cream.
Other Posts in This Series
Day One, Oat Groats
Day Two, Rice Cereal
Day Three, Cinnamon Twists
Day Four, Jam Danish
Day Five, Caramel Sticky Buns
Day Six, Cheeseburger Muffins
Day Seven, Pinwheel Sandwiches
Day Eight, Pizza Cups
Day Nine, Crisp Bean Burritos
Day Ten, Twice Baked Taco Potatoes
Day Eleven, Crock Pot Whole Chicken
Day Twelve, Chicken and Bean Enchiladas
Day Thirteen, Cheesy Ham and Potato Crock Pot Dish
Day Fourteen, Hamburger Skillet Dish