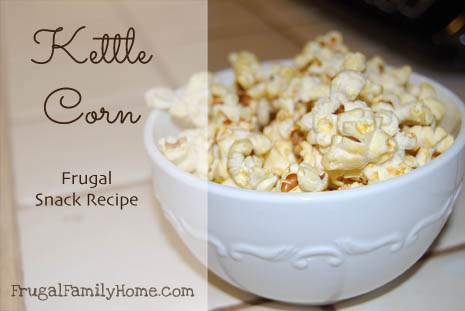 This week I will be sharing some snack and dessert ideas to make on a budget. We eat a lot of popcorn at our house. But sometimes we want something a little sweet too. That is when I make kettle corn. I  use my stove top popcorn popper to make this recipe. But I am sure it would work well with just a pot with a lid.
I usually purchase the popcorn kernel in bulk at Winco Foods. This works out to be much less expensive than the bags of popcorn to pop. I calculated this recipe to cost about $.29 for 4 servings. Making each serving only $.07 now that is a pretty cheap snack.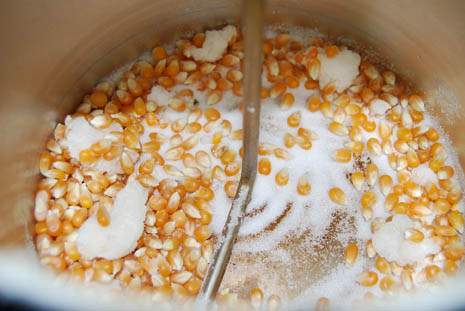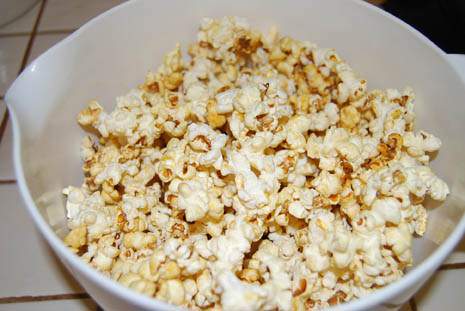 Kettle Corn
Serves 4
1/2 cup Popcorn Kernels
2 T oil or coconut oil
3 T sugar
1. Place the oil in a pan or stove top popper. Add in the popcorn kernels and sugar.
2. Give the pan a shake or a stir if using a popper.
3. Cook over medium high heat until the popping starts to slow down. If using a pot with a lid make sure to shake the pan while popping once the popping starts. If using a stove top popper then stir as you are popping.
4. Dump popcorn into a bowl and enjoy. You may need to break the popcorn up a little if it tries to stick together.
Other Posts in This Series
Day One, Oat Groats
Day Two, Rice Cereal
Day Three, Cinnamon Twists
Day Four, Jam Danish
Day Five, Caramel Sticky Buns
Day Six, Cheeseburger Muffins
Day Seven, Pinwheel Sandwiches
Day Eight, Pizza Cups
Day Nine, Crisp Bean Burritos
Day Ten, Twice Baked Taco Potatoes
Day Eleven, Crock Pot Whole Chicken
Day Twelve, Chicken and Bean Enchiladas
Day Thirteen, Cheesy Ham and Potato Crock Pot Dish
Day Fourteen, Hamburger Skillet Dish
Day Fifteen, Crock Pot Taco Soup
Subscribe and you'll get Recipes
sent right to your inbox!
Click the button below and fill out the form.