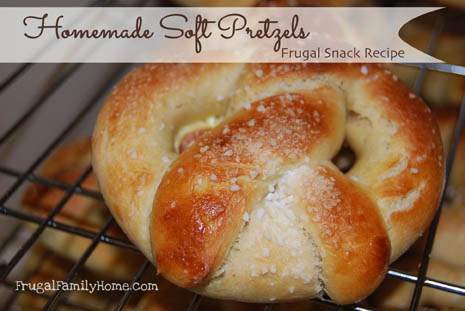 At our house soft pretzel are a big hit. I used to have them often when I was growing up and I will purchase them from the store when I can find them on sale and I have a coupon. But this recipe I found and tried is so easy I may never have to purchase them again.
These turned out really nice and soft and chewy. You don't have to rise the dough and you don't even need a mixer. I doubled the recipe only because I know how everyone likes them at our home and we even had some for lunch.
Even if you have never tried baking with yeast before give this recipe a try. It is a great recipe to try using yeast for the first time.
The cost of the full recipe is $.54 and when I made the recipe I got 10 good sized pretzels making the cost of each pretzel $.05 each.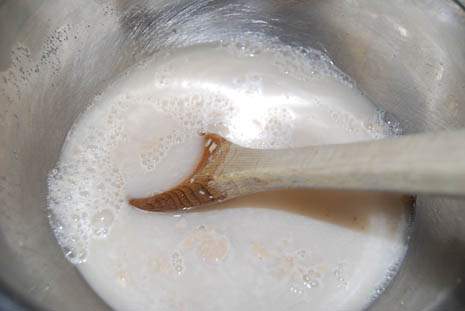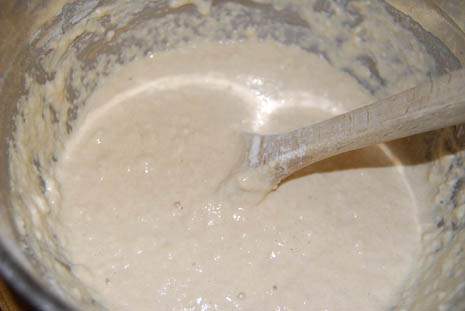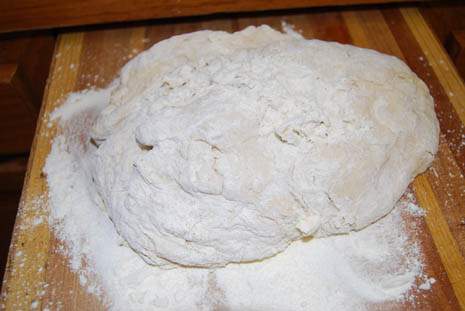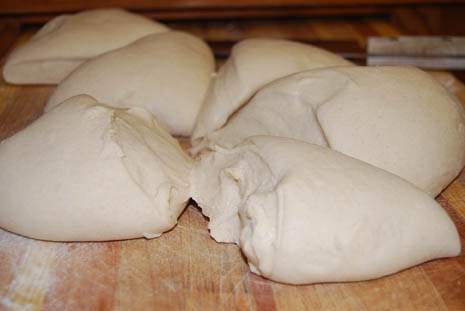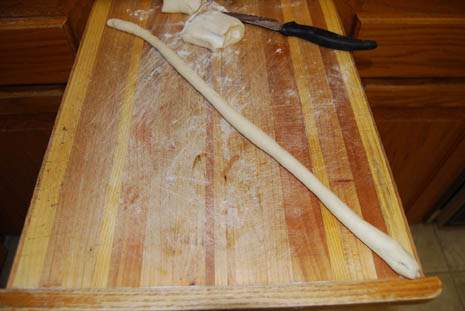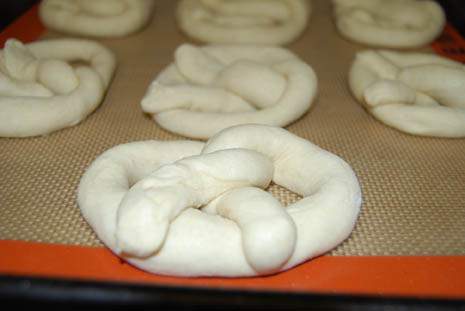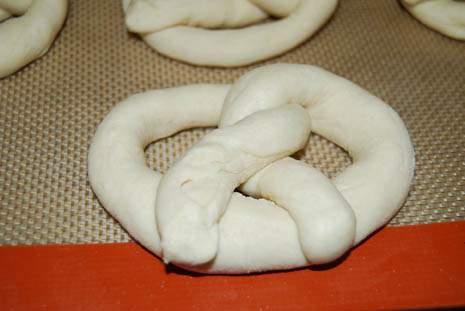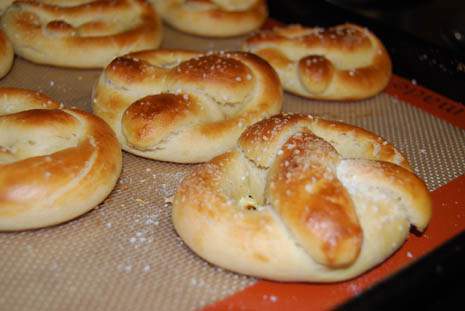 30 minutes Homemade Soft Pretzels
Makes 10
1 1/2 cups warm water
2 1/4 t Yeast
1 t salt
1 T Sugar
4 to 4 1/4 cups Flour (I used half whole wheat and half all purpose flour)
1 Egg
Coarse Salt for topping
1. Preheat oven to 425 degrees.
2. Dissolve the yeast in the warm water. Stir for about 1 minute. Then add in salt and sugar and stir to combine well.
3. Slowly stir in 1 cup of flour at a time. Keep adding flour and stirring until the dough gets thick. Continue to add flour until dough is no longer sticky.
4. Turn the dough out onto a floured surface and knead for about 5 minutes. Then once kneading is done divide the dough into 3 pieces.
5. Working with one piece of dough at a time. Cut the piece of dough into 3-4 pieces. Roll out into a long rope. Then shape into a pretzel shape.
6. Place the pretzel on a lined cookie sheet ( I use a silicone baking mat but parchment paper works too).
7. Beat egg with a teaspoon of water and brush the surface of the pretzel with egg wash. Then sprinkle with coarse salt.
8. Bake for 10 minutes then turn the oven to broil for the last 5 minutes to brown the tops. Be sure to keep a close eye on them so they don't burn.
9. Let cool and then enjoy.
Other Posts in This Series
Day One, Oat Groats
Day Two, Rice Cereal
Day Three, Cinnamon Twists
Day Four, Jam Danish
Day Five, Caramel Sticky Buns
Day Six, Cheeseburger Muffins
Day Seven, Pinwheel Sandwiches
Day Eight, Pizza Cups
Day Nine, Crisp Bean Burritos
Day Ten, Twice Baked Taco Potatoes
Day Eleven, Crock Pot Whole Chicken
Day Twelve, Chicken and Bean Enchiladas
Day Thirteen, Cheesy Ham and Potato Crock Pot Dish
Day Fourteen, Hamburger Skillet Dish
Day Fifteen, Crock Pot Taco Soup
Day Sixteen, Kettle Corn
Day Seventeen, Dairy Free Chocolate Pudding
Subscribe and you'll get Recipes
sent right to your inbox!
Click the button below and fill out the form.