Need a new soup recipe? I've put together a list of 25 fall soup recipes that are perfect for the cooler weather. I've included vegetable soups, slow cooker soups, and soups that can be made on the stovetop too.
Soup, there is something so good about a nice warm cup of soup on a cold day. Soup warms you up inside. If you need a few new fall soup recipes to try, this list of fall soup recipes is sure to have one or more you'll want to try.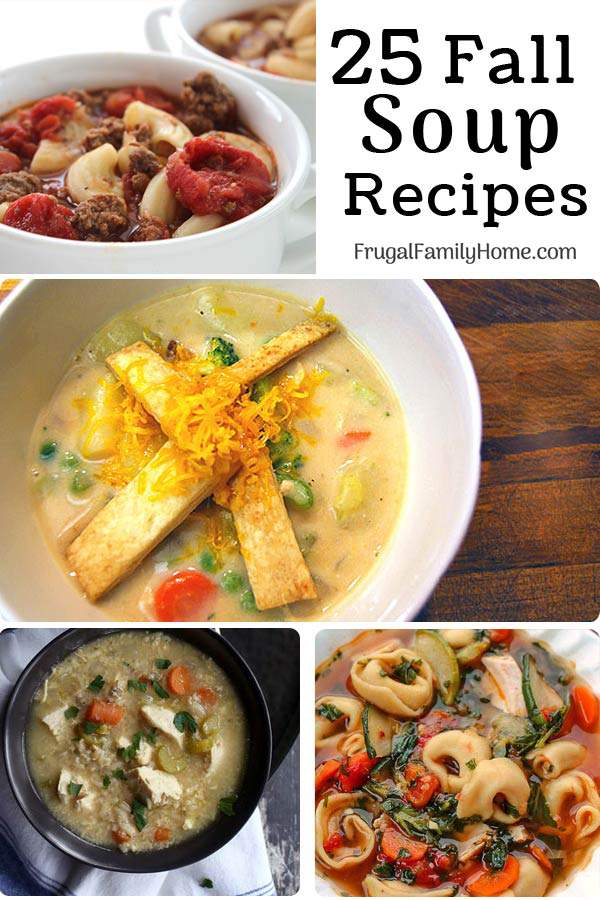 I love to have a nice warm bowl of soup on a cold day. The warmth of the soup really makes my insides feel nice and toasty on those cold rainy days we have here in Oregon.
There is something about leaning over a nice hot bowl of soup and having the aroma wafted up to your nose and the steam warm your face as you lean over to take a bite. The smell, the steam, the warmth takes the shiver right out of you.
Soups are inexpensive to make too. A soup recipe can take a small amount of meat and stretch it with a few simple ingredients into a satisfying meal. It can fill you up without needing to spend lots of cash.
It's easy to pick up a can of soup in the grocery store aisle. I do it often but when you really think about the amount of soup you are getting for the price it can be downright depressing.
Skip the soup aisle at the store and make a nice pot of soup at home. I've put together this list of not only delicious soup but a wide variety of soups for you to try.
Make getting soup done a little easier by making your own Turkey Soup Kits with your Thanksgiving Turkey. Use the soup kits to make any broth-based turkey or chicken soup or use it when cooking these homemade egg noodles.
Fall Soup Recipes, You Need to Try
Soups without Meat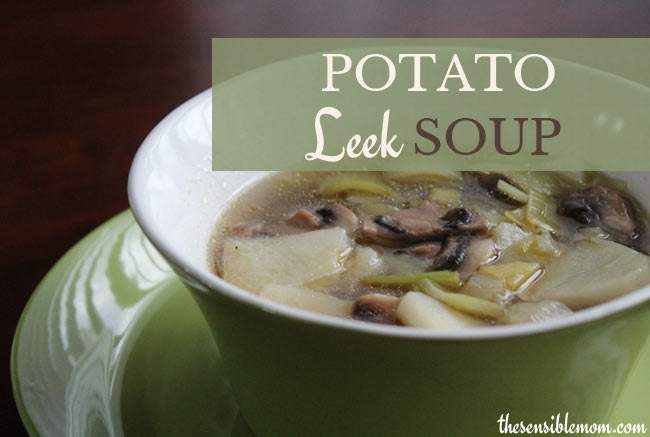 These fall soup recipes are delicious without needing to have meat added. Vegetable soups can be just as filling as soup with meat. They are healthy, delicious, and you get a dose of vegetables in a very yummy way.
Potato Leek Soup, This is a hearty vegetable soup that you don't need to puree. It a wonderful blend of mushrooms, leeks, and potatoes. A simple soup that tastes great.
Quick 5 Bean Quinoa Soup, Take 5 types of beans, add a little quinoa, with vegetable broth and you have a hearty bean soup your family is going to love that can be made in about 30 minutes. Yum!
Tortilla Soup, This is a yummy looking tortilla soup without meat. But I don't think you'll miss the meat at all since there are so many vegetables to make it delicious.
Cauliflower Cheese Soup, A delicious soup that's mostly vegetables but your taste buds won't even know.
Meatless Potato Hominy Soup, A yummy blend of potato, onion, garlic, poblano peppers, and hominy in a vegetarian soup.
Roasted Red Bell Pepper and Tomato Soup, This six-ingredient soup comes together quickly. Roast the vegetables and then puree for a wonderfully delicious meat-free soup. So much better than the tomato soup in the can.
Lemon Rosemary Lentil Soup, A delicious blend of vegetables and lentils with the lemon and rosemary added.
Stovetop Soups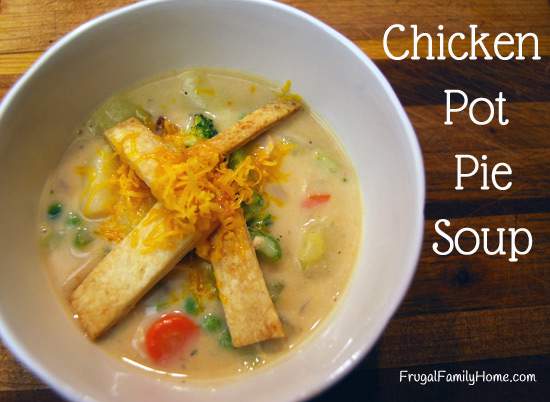 All of these delicious soups can be made on the stovetop. From chicken pot pie soup to stuffed pepper soup, I'm sure you'll find a soup you'll want to make.
Chicken Pot Pie Soup, A delicious soup that tastes just like chicken pot pie in a bowl. You can even make the pie strips to go on top. This is one soup we eat often at our house.
Mexican Albondigas (Meatball) Soup, This soup looks delicious. A wonderful mix of meatballs with vegetables in a vegetable broth.
Loaded Potato Soup, Don't settle for those canned versions of loaded potatoes soup when it's so easy to make at home. Give this recipe a try, I'm sure you'll love it.
Turkey Gemelli Soup, Use leftover turkey in this soup with veggies and Gemelli noodles and you have a wonderful twist on classic turkey noodle soup.
Creamy Tuscan White Bean and Chicken Soup, This soup is quick and easy to make. With the combination of chicken and beans to make it hearty. Along with carrots, spinach, and garlic to add great flavor this one is sure to be a new family favorite.
Turkey Corn Chili, Use your leftover turkey and transform it into a whole new meal with this turkey corn chili recipe.
Hamburger Soup, This is an inexpensive soup for those weeks when you are short on money. It's vegetables, a little meat, and water but it can be a satisfying meal for only a little money.
Homemade Bean and Bacon Soup, A satisfying soup that comes together quickly because you start with canned bean instead of dried. This is almost as easy as the condensed canned soup version.
Italian Tortellini Soup, A simple soup that starts with vegetables and cooked chicken. Add the tortellini, simmer and you have a delicious soup.
Stuffed Pepper Soup, The flavor of stuffed peppers in a soup.
Slow Cooker Soup Recipes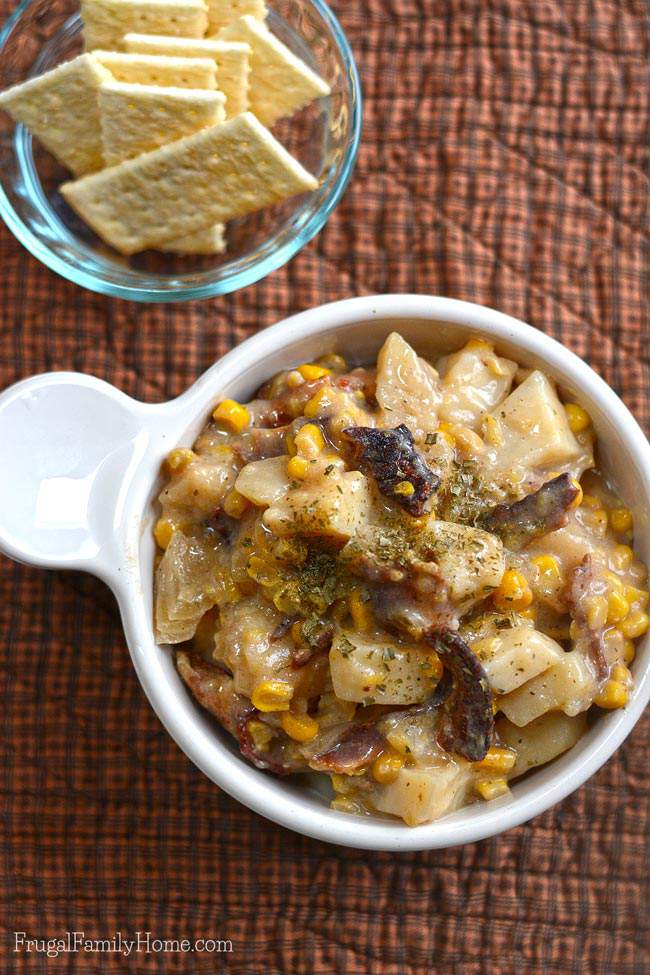 When you know you'll have a busy day make one of these soups and come home to a delicious meal. On those busy days start one of these slow cooker soups in the morning and they will cook themselves while you are busy with your day.
Potato and Corn Chowder with Bacon, This yummy potato and corn chowder that has the smokey addition of bacon. If you like crisp bacon on top, save out a few pieces of bacon to crumble onto of each bowl.
Crock Pot Split Pea Soup, If you love split pea soup, you need to try this recipe. It's less than a $1 per serving and is Weight Watchers friendly when you use lean ham instead of sausage.
Slow Cooker Beef Stew, There is something about slow cooker beef stew. The meat cooks to tender perfection and the vegetables come out just right. The flavors meld together into wonderful harmony. This is our go-to recipe for beef stew.
Crock Pot Taco Soup, An easy soup to make that is hearty and delicious. Tastes like a taco in a bowl especially when you add cheese, sour cream, and crushed tortilla chips to the top.
Slow Cooker Vegetable Soup, This vegetable soup has lots of vegetables in it and a little meat too. It makes 12 servings so you can make a batch for your family and have some for lunch later or to share with someone else.
Sausage and Bean Stew, A wonderful slow-cooked blend of vegetables, beans, and sausage.
Chicken and Wild Rice Soup, Make your own chicken soup at home with this delicious recipe. It blends wild rice, vegetables, chicken and a little evaporated milk to add creaminess to the soup.
Slow Cooker Beef Macaroni Soup, A hearty soup with macaroni, tomatoes, and beef. An easy soup your family is sure to love.
I hope you've found a few new fall soup recipes for you and your family. After going through all these yummy recipes I'm ready for a nice steaming hot cup of soup, how about you?!
What's your favorite soup to make in the fall and winter? I'd love to have your share in the comments below.
If you love this list of fall soup recipes, don't keep it to yourself share it with your friends. Pin the photo below or share it on Facebook.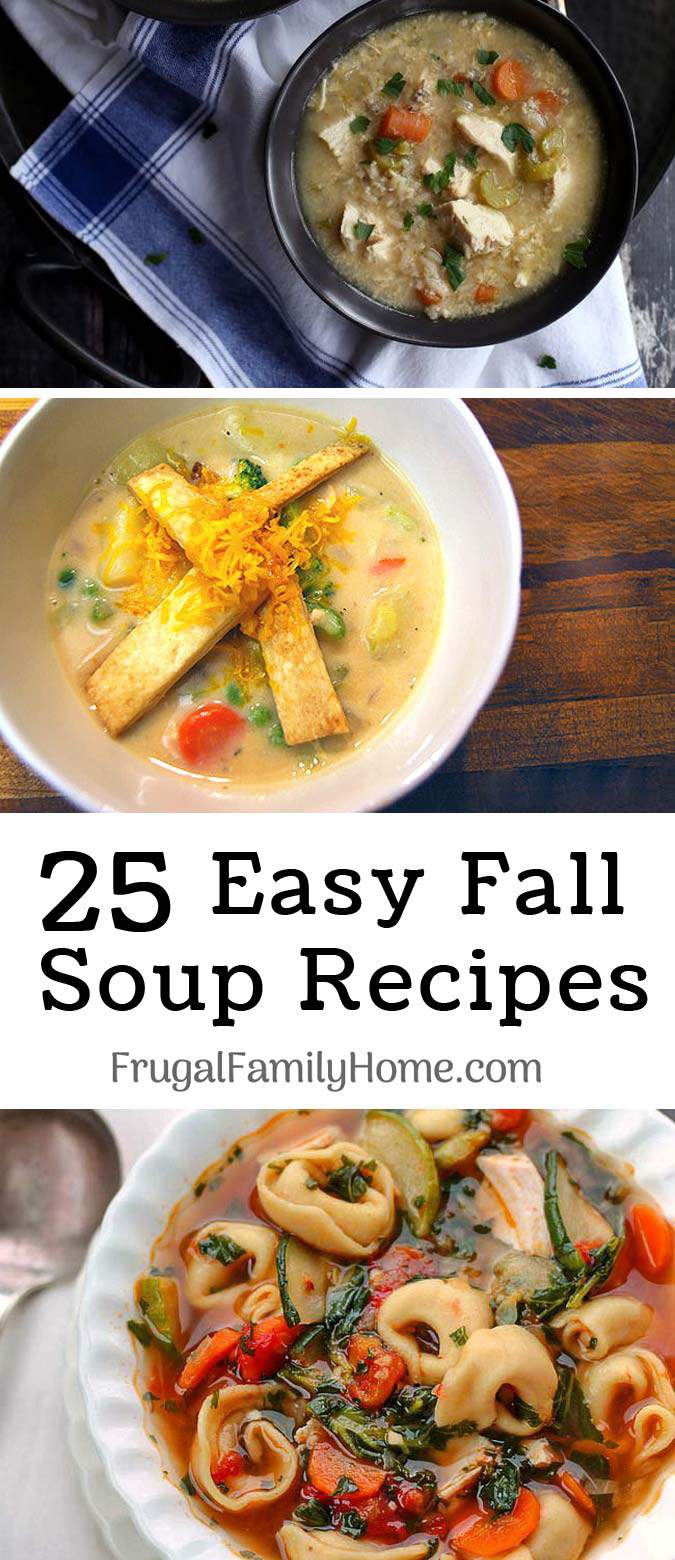 Subscribe and you'll get Recipes
sent right to your inbox!
Click the button below and fill out the form.