I think my brain got stuck on one idea while I was menu planning this week. When you scroll down you'll see I mainly planned chicken and ground beef dinners. If you need a few ground beef or chicken dinner ideas I have them for you this week!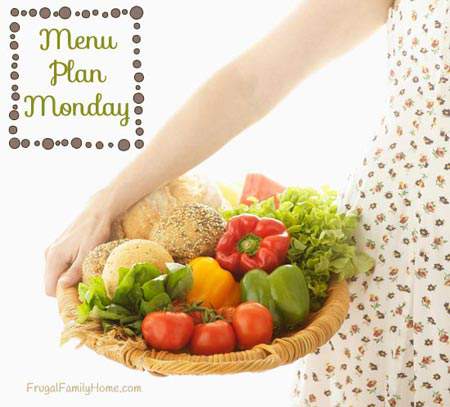 To help keep our grocery bill in check I also plan breakfast for dinner about once a week. We love breakfast for dinner because it's a frugal meal and it's easy to make.
We are also having pizza this week for dinner. I try to make pizza about twice a month because our family loves it and when I make pizza at home it's really inexpensive.
I make a batch of this no rise needed pizza dough and pizza sauce making it super easy to make pizza at home from scratch.
What's cooking at your house this week?
Here's what's on our Menu for this Week,
Dinners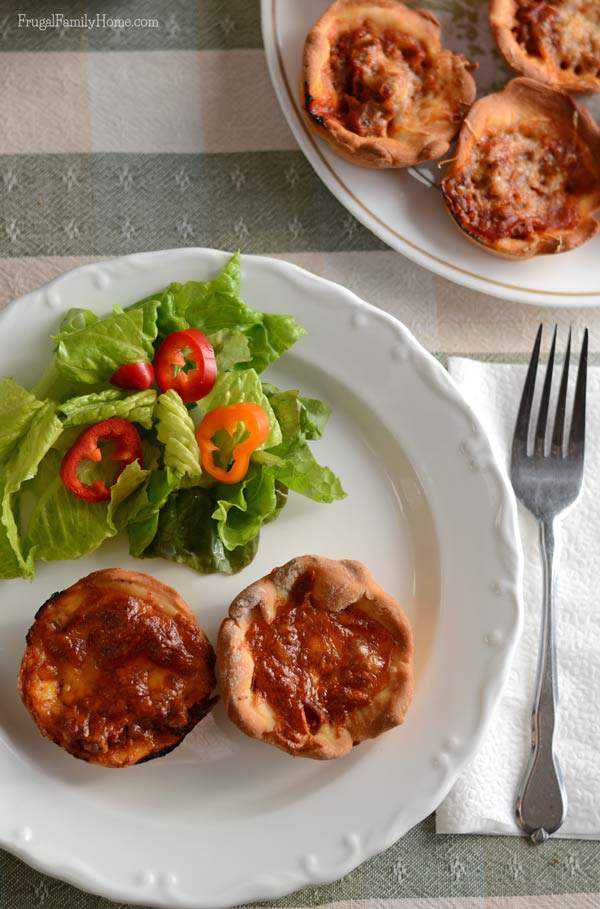 Pizza Cups with Salad
Chicken and Bean Enchiladas, Salad, and Chips
Pancakes, Eggs, and Sausage
Hamburger Sliders and Baked Fries
Chicken Strips on Salad, French Bread, and Fruit
Hamburger Biscuit Cups, Salad, and Fruit
Chicken Artichoke Casserole, Salad, and Fruit
Lunches
Leftovers most days
Tuna Sandwiches, Chips, and Fruit
Out to Eat
Breakfast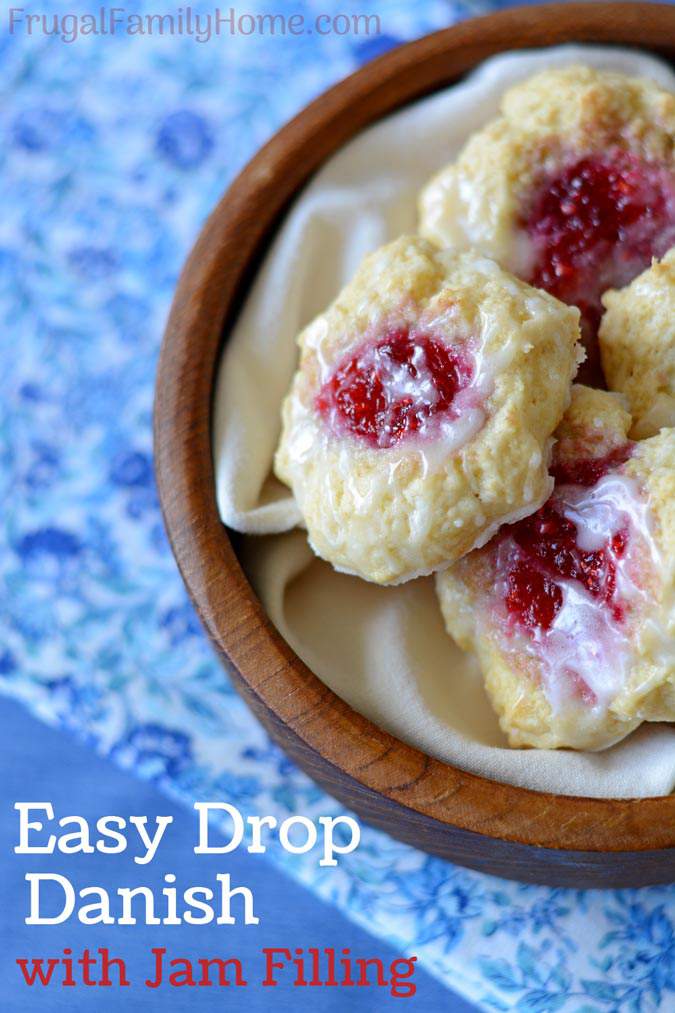 Toast with Eggs
Jam Danish, Eggs, and Sausage
Eggs, Sausage, Toast and Hash Browns
[signoff]

Do you need help planning your menu? Find my menu planning tips here with a free printable menu planner page and here for  my frugal menu planning tips.
Find more menu plan ideas at Org Junkie too.
This post contains affiliate links. Thanks for your support.