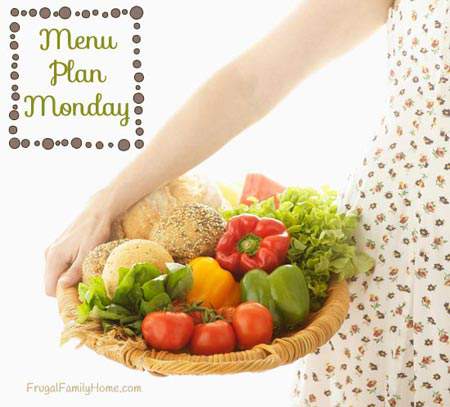 This week is a busy week. So, I just planned out our dinner menu. For our breakfasts we will be mainly having toast and eggs each day. Lunches will be sandwiches and leftover most days. We have some ham leftover  and I found  eggs on sale at Walgreens this week. We can use the eggs for breakfast and the ham for sandwiches.  Here's our dinner plan with some recipe links too.
Dinners
Hawaiian Haystacks and Salad
Spaghetti, Salad and French Bread
Stir Fry Lettuce Wraps, Rice and Fruit
Chicken Marsala over Egg Noodles with a Salad
Pizza and Salad
BBQ Meatballs, Mashed Potatoes and Green Beans
Omelets, Hashbrowns and Toast
What's cooking at your house this week?
You can see more great menu plan ideas where I linked up.