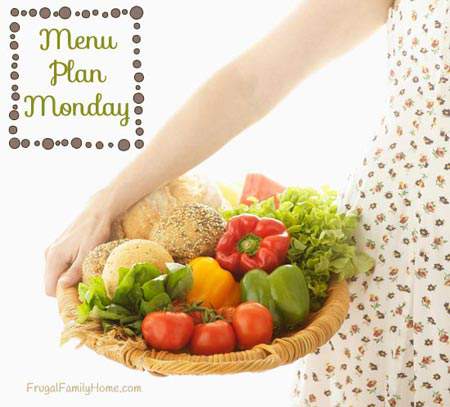 It's monday again, so it's time to share our menu plan. This week I'll be stretching a roast into two dinner and maybe a lunch too. I will be using some of the leftover turkey from Thanksgiving in a soup recipe using one of my soup kits in the freezer.  I love having the starts for a good meal ready to go in the freezer. It makes preparing dinner so much easier.
Our Menu,
Dinners
Chili Cornbread, Salad and Fruit
Turkey Soup Kit, Butter Dips and Fruit
Chicken Stir Fry with Rice
Crock Pot Beef Roast, Potatoes, Vegetables and Rolls
Beef Dip Sandwiches, Chips and Fruit
Grandma's Pork Chops, Roasted Potatoes and Green Beans
BBQ Chicken, Mashed Potatoes and Corn
Lunches
Leftovers most days
Sandwiches, Chips and Fruit
Grilled Sandwiches with Soup
Breakfast
Toast and Eggs
Pancakes, Sausage and Eggs
Biscuit Sausage Sandwiches with Fruit
What's on your menu plan for this week?

This post is linked up at Org Junkie