Struggling with
What to Cook for Dinner?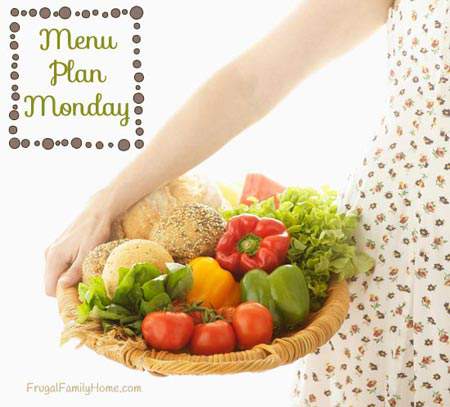 This week we are having one of my son's favorite meals, Sloppy Joe's. I think he likes them so much because they are similar to a hamburger. Hamburgers are the one food I think my son could eat everyday.
I'm also going to be using one of my chicken soup kits to make chicken noodles. If it turns out well, I'll be sure to share the recipe.
Our Menu,
Dinners
Beef Stew with Biscuits
Teriyaki Pork Chops, Rice and Vegetables
Sloppy Joes, Chips and Fruit
Chicken with Egg Noodles, Salad and Fruit
Slow Cooker Taco Soup, Chips and Fruit
Out to Dinner
Pizza and Salad
Lunches
Leftovers most days
Sandwich and Chips
Beans and Hot Dogs, Chips and Veggie Sticks
Breakfast
Toast and Eggs
Muffins, Eggs and Sausage
Pancakes, Eggs and Sausage
What's cooking at your house this week?
[signoff]
This post is linked up at Org Junkie