Stocking your freezer with ready to make meal packages can be a real life saver during a busy time of year. I know in the summer I would much rather be enjoying the great weather instead of being stuck in the house in a hot kitchen cooking. To help save time and money, not only in the summer but all year round, I stock up my freezer with easy freezer cooking items.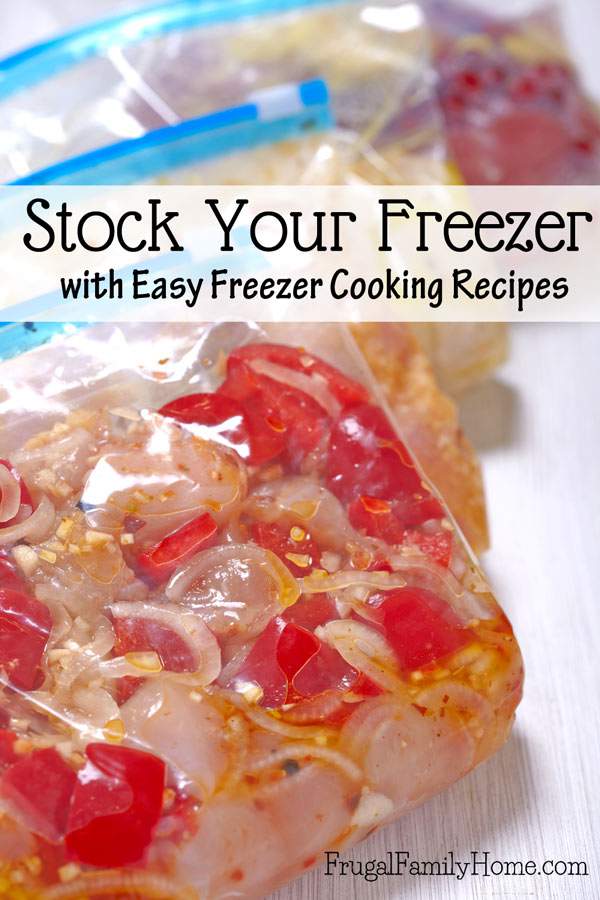 If you've tried once a month freezer cooking you might be thinking, no thank you. I don't have a whole weekend to prepare a bunch of meals for the month. I hear you. I didn't like once a month cooking at all. I always ended up spending more money than I usually would and I would just be so tired on cooking day. I knew I needed to find a better way.
That's when I turned to making my freezer meals in batches when I found the meat on sale. It made the process so much more manageable. I always have some sort of meal starts in the freezer for our meals. Plus I save money by stocking up when I find the meat on sale.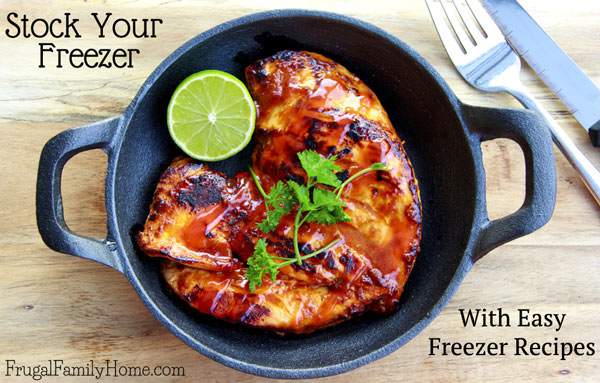 Stock Your Freezer with Easy Freezer Recipes for Summer
In today's Frugal Family Home podcast, I'm sharing how I stock the freezer for summer. Making it so much easier to get dinner done during the busy summer months. After listening to the podcast if you're inspired to try your own freezer cooking you can find the links to the recipes below.
Podcast: Play in new window | Download | Embed
Subscribe: Apple Podcasts | RSS
Here're links to a few of the freezer cooking recipes that our family loves. They are all easy to make and are summer heat friendly, but we enjoy all year round.
8 Chicken Freezer Meals in an Hour
8 Pork Freezer Meals in an Hour
Teriyaki Chicken
Brown Sugar Steaks
Herb Rubbed Steaks
Slow Cooker Roast Beef
French Dip Sandwiches
Cheeseburger Skillet
Macaroni Skillet
Slow Cooker Beef and Bean Enchiladas
Easy Hamburger Slow Cooker Dish
Do you freezer cook? What is your favorite meal or meal start to make when you cook for the freezer?
[signoff]