Struggling with
What to Cook for Dinner?
Happy Monday to you. I hope your week is starting out good and you have a plan for your meals for this week. This week we will be eating from the freezer since it will be a busy week this week.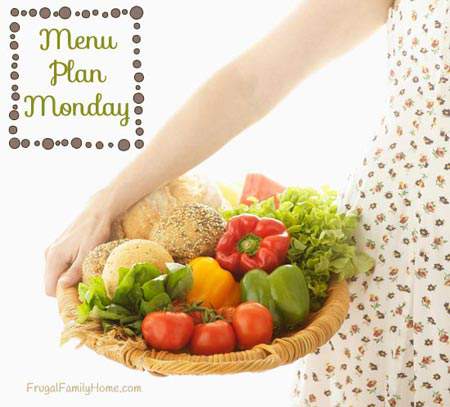 I love having meals tucked away in the freezer ready to go. Most of the meals I put in the freezer are easy to make. I have a few I cook before freezing but most of the freezer meals I make are meat with marinades. They are thaw and cook meals. That can be made on the grill or in the slow cooker or some on the stove top.
I have plans for freezer meals with chicken and pork that I use often. I also prepare ground beef ahead of time too. I find making freezer meals when I find the meat on sale really saves us quite a bit of money.
What's cooking at your house this week?
Here's what's on our Menu Plan this week,
Dinners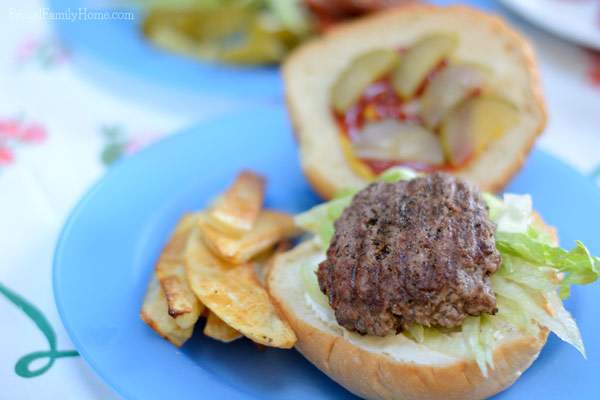 Hamburgers, Macaroni Salad, and Fruit
Chicken Parmesan, Salad, and Fruit
Pancakes, Eggs, and Sausage
Easy Sesame Chicken, Rice and Stir Fry Vegetables
Herb Rubbed Pork Chops, Potatoes, and Green Beans
Stir Fry Chicken with Peas and Pineapples, Rice, and Fruit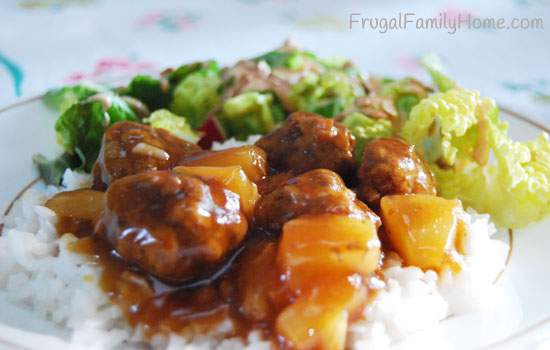 Teriyaki Meatballs, Rice, and Stir Fry Vegetables
Lunches
Leftover Most Days
BLT Sandwiches, Chips, and Fruit
Burritos, Chips, and Fruit
Breakfasts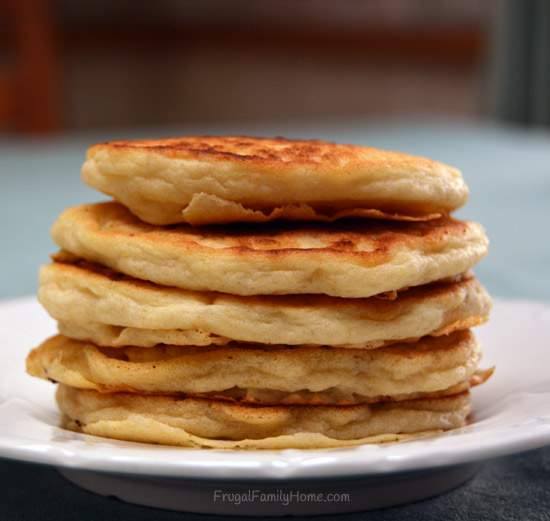 Toast and Eggs
Hash Browns, Sausage, Toast, and Eggs
Pancakes, Eggs, and Sausage
I would love to hear what's cooking at your house this week! Please scroll down and leave me a comment with your menu plan below.

Do you need help planning your menu? Find my menu planning tips here with a free printable menu planner page and here for my frugal menu planning tips.
This post contains affiliate links. Thanks for your support. See my disclosure policy for more information