It's Monday again and time to get ready for the new week. Having a plan for dinner can help you avoid the stress of what to cook for dinner at 4 pm, when the kids are grumpy and hungry.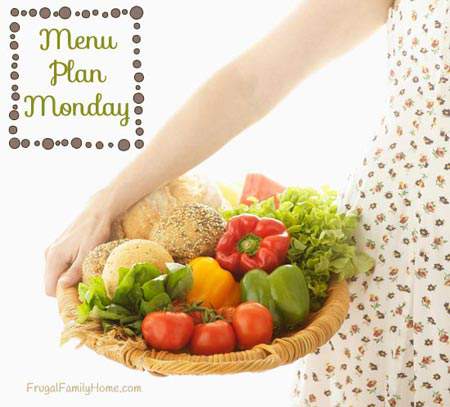 This week on our meal plan, a few skillet dinners, eating from the freezer and using the slow cooker too.
I'm using up leftover ham from Easter in the cheesy ham and potatoes dish that is quick and easy to make in the slow cooker.
I have a few stovetop or skillet dishes for this week too. The pan-fried pork chops are quick and easy to make. Flour the pork chops and fry in a pan. I only use a little oil so they don't get greasy.
The mushroom chicken is so good. A creamy sauce with mushrooms and chicken over egg noodles. So good. If you like a cheesy taste, add a sharp cheese to the sauce too.
In the oven, we'll be making a quick dinner on the sheet pan with sausage and vegetables. It's a one-dish meal and so easy to prepare.
Also in the oven is our mini meatloaves. If your family doesn't like regular meatloaf, give the mini meatloaves a try. My kids gobble them up
The Full Meal Plan for this Week,
Dinners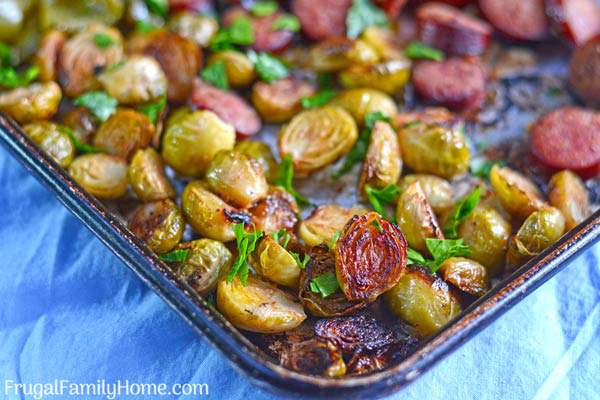 Slow Cooker Scalloped Potatoes and Ham, Salad, and Fruit
Island Chicken, Rice and Vegetables
Pan Fried Pork Chops, Mashed Potatoes and Vegetables
Chicken Egg Noodles, Salad and Fruit
Mini Meatloaves, Mashed Potatoes and Salad
Mushroom Chicken Noodles, Salad and Fruit
Kielbasa Sausage Skillet with Salad
Lunches
Leftovers most days
Sandwich and Chips
Salad with Cheese and Lunchmeat with Grilled Bread
Breakfast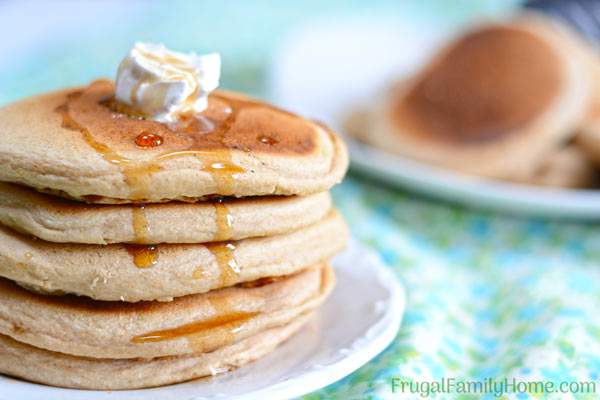 Toast and Eggs
Pancakes, Eggs and Sausage
Strawberry Chocolate Chip Muffins with Strudel topping, Eggs and Sausage
What's cooking at your house this week?

Do you need help planning your menu? Find my menu planning tips here with a free printable menu planner page and here for my frugal menu planning tips.
This post contains affiliate links. Thanks for your support. See my disclosure policy for more information