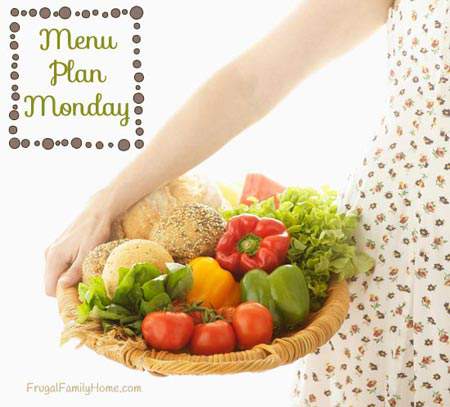 Since it's August, I know we'll be in for some hot weather this month, that's why I planning most of our meals to be oven free.
If you need some ideas for oven free meals, check out this list with more than 80 oven free recipes. I'm sure you'll find something your family will like.
Our whole family loves grilled burgers, so they are on the menu plan again this week. Homemade grilled burger are so good. When I find ground beef on sale, I'll make our own hamburger patties and freeze them. They are so much better than the formed patties from the freezer section of the store.
I'm trying to plan one dinner salad a week this month. Salads are easy to make and we have lettuce growing in the garden to harvest and use. This week we'll be having a big salad with grilled chicken on top. It's an easy and fresh dinner to enjoy on a warm evening.
Eating breakfast for dinner makes for an easy to make meal and an inexpensive meal too. Although I neglected to add one in this week. We all love breakfast for dinner so I'm hoping to remember to add it in once a week to our meal plan.
Here's what's cooking at our house this week,
Dinners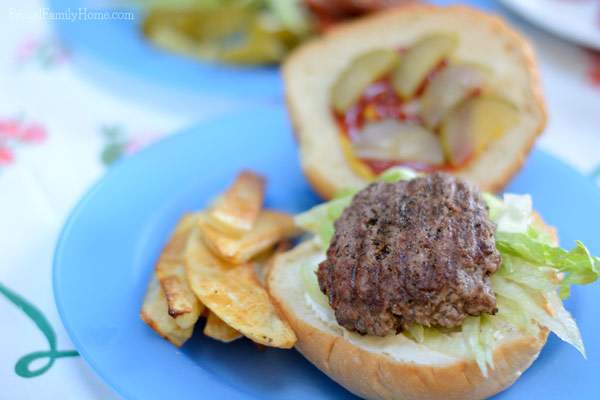 Hamburgers, Macaroni Salad, and Fruit
Easy Sesame Chicken, Rice with Sugar Snap Peas, and Steamed Broccoli
Southern Fried Tofu, Egg Noodles, Salad, and Fruit
Grilled Chicken Salad with Homemade Croutons and Fruit
Beef and Celery, Egg Noodles, Salad, and Fruit
World's Best Chicken, Mashed Potatoes, and Green Beans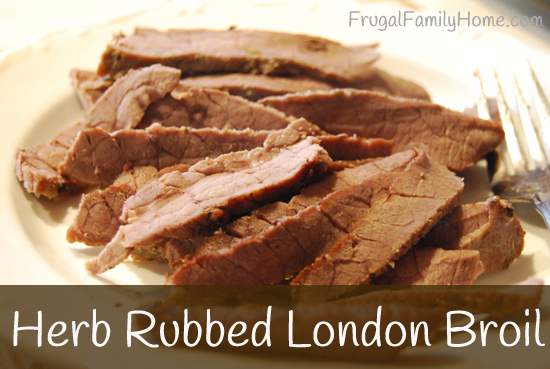 Grilled Herb Rubbed London Broil, Mashed Potatoes, and Green Beans
Lunches
Leftover most days
Sandwiches, Chips, and Fruit
Burritos, Chips, and Fruit
Breakfast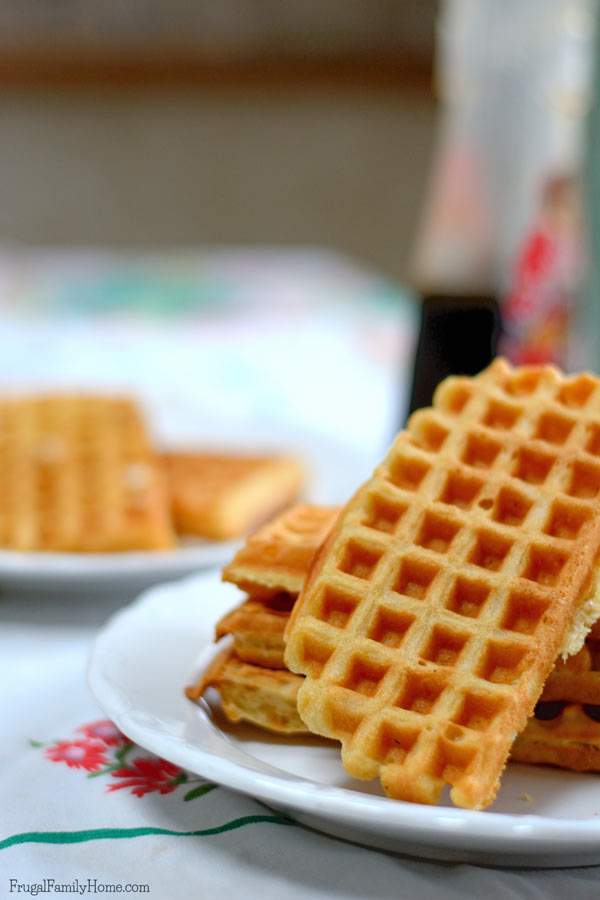 Toast, Eggs, and Oatmeal
Waffles, Eggs, and Sausage
Pancakes, Eggs, and Sausage
What's on your menu this week?

Do you need help planning your menu? Find my menu planning tips here with a free printable menu planner page and here for my frugal menu planning tips.
This post contains affiliate links. See my disclosure policy for more information.