It's Monday and time to make a plan for this week's meals. If you aren't sure what to make this week, take a peek at what's cooking at our house this week. I've got the full plan and recipe links too below.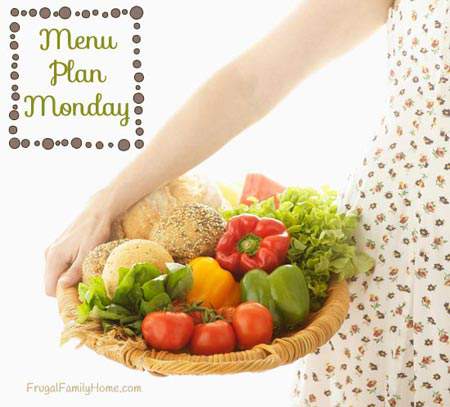 A couple of weeks ago I got a great deal on petite sirlion steaks. We'll be eating those as brown sugar steaks this week. They are simple to make and so good either grilled or broiled. To make sure each slice is tender cut it against the grain of the meat and every bite will be tender.
We'll also be enjoying pizza one night and burritos another. These are both easy dinners to make and everyone in our family loves them.
If you've not made pizza at home from scratch give this easy no rise pizza dough recipe a try as well as homemade pizza sauce too.
We have quite a bit of basil in our garden so I'll make basil wraps this week. And to use up the vegetables in the crisper drawer we'll be having stir fry.
This is what's cooking at our house this week…
Dinners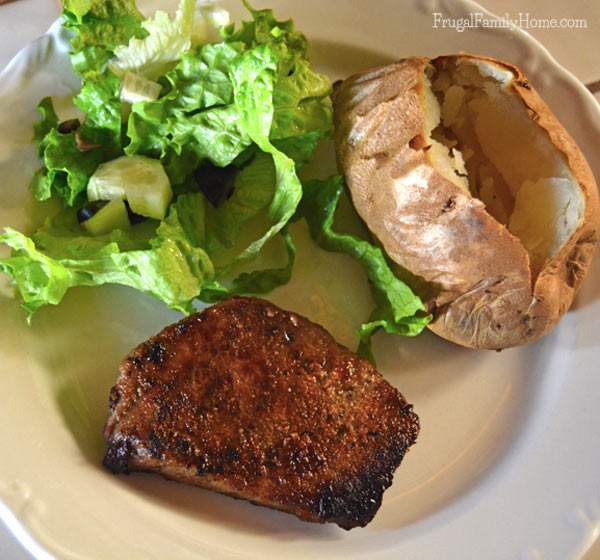 Brown Sugar Steaks, Baked Potatoes, and Salad
Beef and Bean Burritos, Salad, and Fruit
Pizza and Salad
Mongolian Ground Beef Stir Fry with Rice
Slow Cooker Pizza Sloppy Joe's, Baked Fries, and Fruit
Kielbasa Skillet with Potatoes and Peppers, Salad, and Fruit
Basil Wraps, Rice, and Garlic Green Beans
Lunches
Leftovers most days
Grilled Sandwiches, Chips, and Fruit
Salad with Lunchmeat, Croutons and Sunflower Seeds
Breakfasts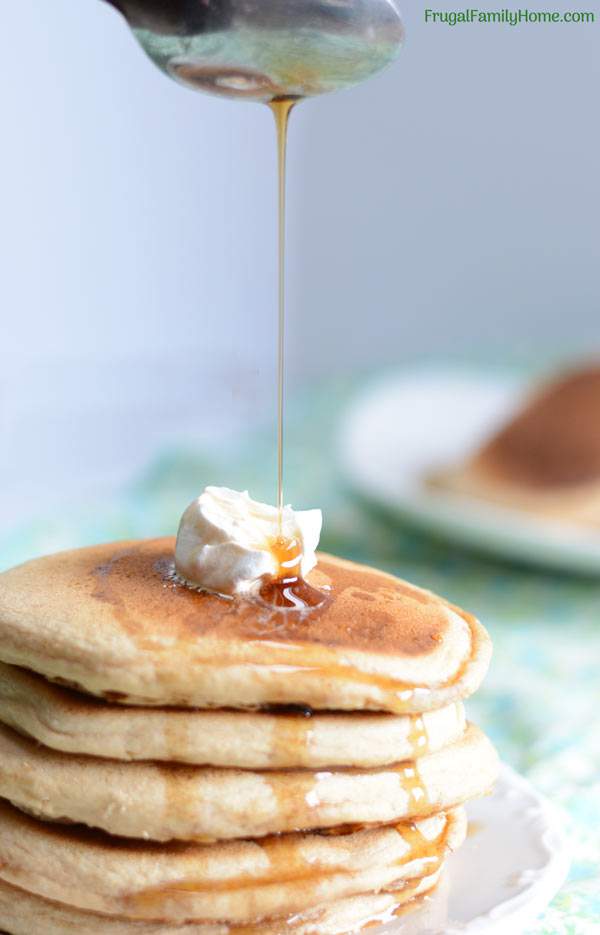 Toast, Eggs, and Oatmeal
Omelet, Hashbrowns, and Toast
Pancakes, Eggs, and Sausage
What's cooking at your house this week?

Do you need help planning your menu? Find my menu planning tips here with a free printable menu planner page and here for my frugal menu planning tips.
Make Meal Planning Easier…
Learn how to meal find meal ideas and keep them organized with What's for Dinner!