Do you have a bumper crop this year? When you have a bumper crop, you need practical food preservation methods to store your harvest for later use. These 4 methods below can help you store your garden harvest for later use.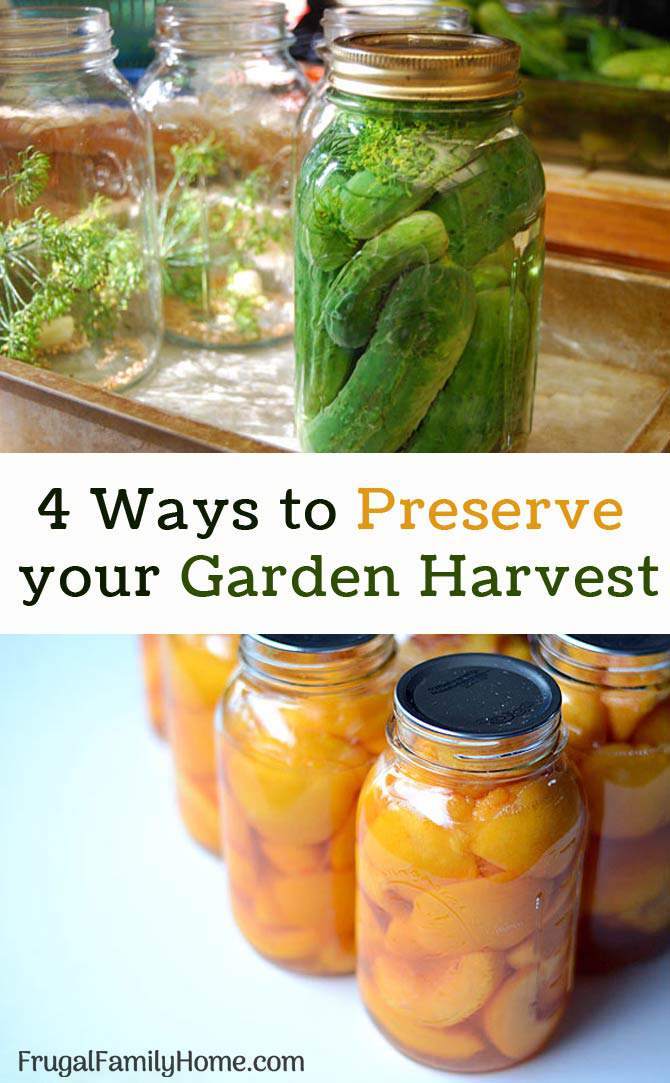 It's that time of year again. You have a bumper crop of certain fruits and vegetables in your garden, someone has shared their extra fruits and vegetables with you or you've found a great deal and need to keep it for later.
There are a few options for storing your surplus garden harvest. You can freeze it, can it, dry it or even pickle it. I do a little of each. Keep reading for a few ideas on each of these practice food preservation methods.
Some of the links in this post are my referral links. Which means when you purchase through them I can make a little money at no extra cost to you. Thanks for your support. 
4 Practical Food Preservation Methods to Try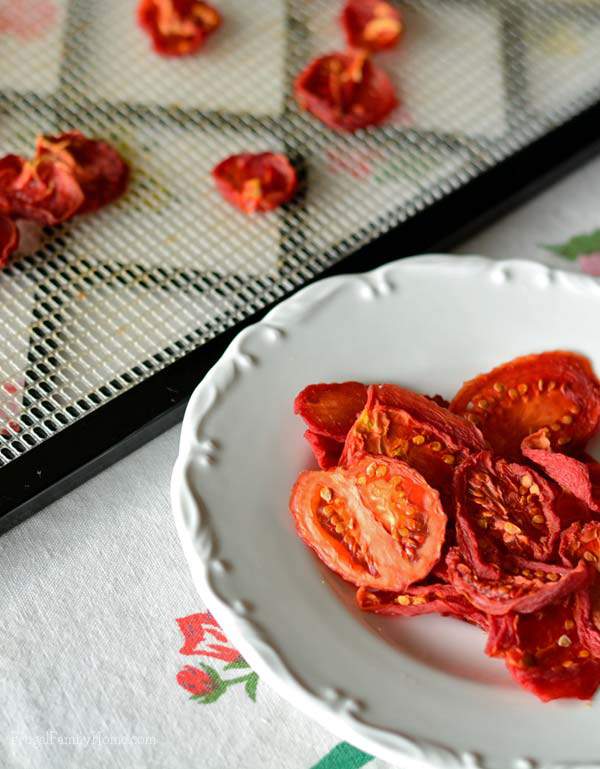 Drying Food Preservation
This is probably one of the easiest methods to store food for future use.You can dehydrate fruits and vegetables from your garden that can be added to soup in the colder months. Or dry fruit to be eaten as a snack or used in oatmeal.
Dehydrating can be done outdoors in the sun, in a solar oven, your conventional oven or a dehydrator. Each method has its own benefits so you will want to consider which one is best for you and your situation.
I use a dehydrator. I love the dehydrator I purchased. It's an Excalibur model and worth every penny I paid for it. I can see it lasting for years to come. I think I've had it now 5 years and it works really well.
The best part of this dehydrator is the mesh shelf liner. It can be bent to help release the food and rolled up to help pour the dried items into a jar or bag.
If you vacuum seal your dried foods and they will keep a long time.
A few tips on drying food…
How to Make Apple Chips
How to Dry Zucchini
How to Dry Peaches
How to Dry Tomatoes
How to Dry Celery
How to Dry Cherries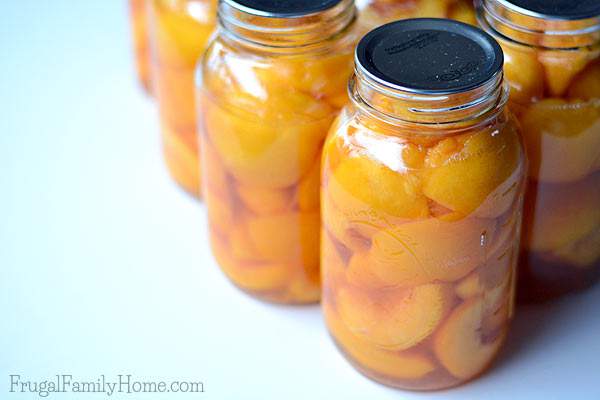 Food Preservation Canning
Canning is almost as old as dehydrating. Nearly everything can be canned if done properly. Canning of most vegetables will require the use of a pressure cooker. I use a Presto pressure canner and it works great.
If you haven't ever canned vegetables, you may want to get help from someone who has the experience to make sure you have canning success.
Canning fruit is much easier. They do require a water bath but it doesn't have to be done in a pressure cooker. You might be surprised how much money you can save by using home canned sauces using homegrown tomatoes.
We love home canned peaches and pears. You can adjust the sweetness of the syrup you use to canned your fruit in instead of being stuck with the heavy syrup many of the commercially canned fruit is in.
If you are new to canning I whole heartily recommend the Blue Book Guide to Preserving it's a favorite of mine. My copy has been used so much it's falling apart. The Ball Blue Book has great recipes and instructions not only for canning but for all of these methods.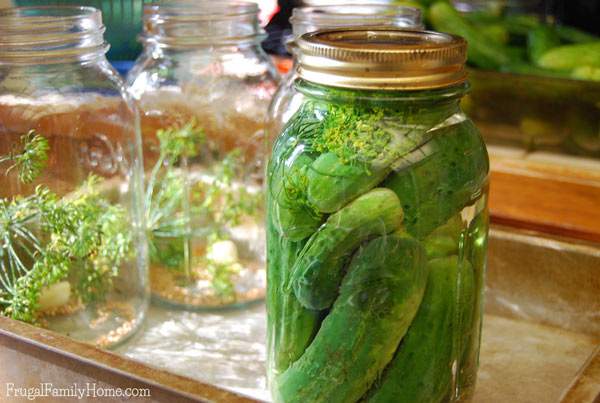 Pickling Food Preservation
If you have more cucumbers than you'll be able to eat, consider making homemade pickles. There is nothing quite like them.
You will also need onions, sea salt or canning salt and vinegar. Most people think of cucumbers when they hear "pickle" but the fact is you can pickle many different types of fruits and vegetables in a similar manner.
Peppers, apples, pears, and relishes are also prepared in much the same way.
A Few Pickle Recipes…
Refrigerator Dill Pickles
Refrigerator Bread and Butter Pickles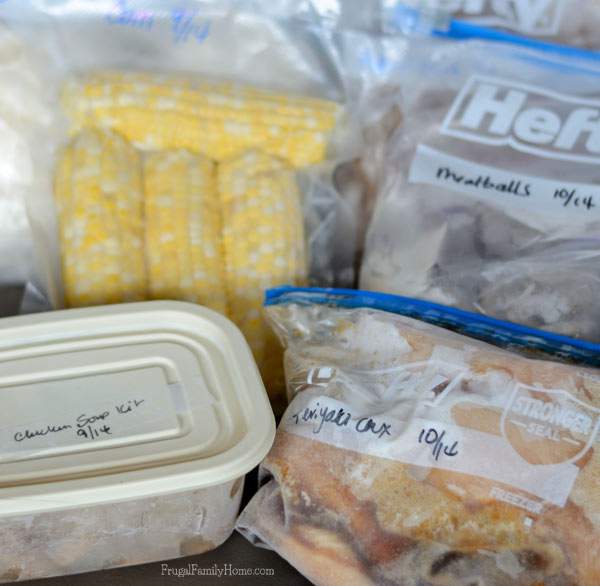 Freezing Food Preservation
There is a lot to be said about filling your freezer with produce from your garden. It is great to be able to open the doors to the freezer and seeing corn on the cob, carrots, broccoli and other foods.
They don't freeze well at all.
We like to freeze a wide variety of fruits and vegetables each year to use in the winter. As well as making a few batches of freezer jam. Freezer jam is probably the easiest jam you could make and it tastes so fresh too.
Freezing is one of the easiest ways to store the harvest but remember that you may lose the food in your freezer if the power goes out. If you lose power often in the winter one of the other methods above might be a better option for you.
A few ideas for you…
How to Freeze Onions
How to Freeze Apples
How to Freeze Tomatoes for Soups and Stews
Raspberry Freezer Jam
Strawberry Freezer Jam
Freezing Cherries
Those are 4 practical food preservation methods for keeping your fruits and vegetables for later use. I hope one of these methods will work for you. I find freezing and dehydrating to work the best for our family but I do can some items each year too.
How do you preserve your garden harvest?
Pin it for Later…