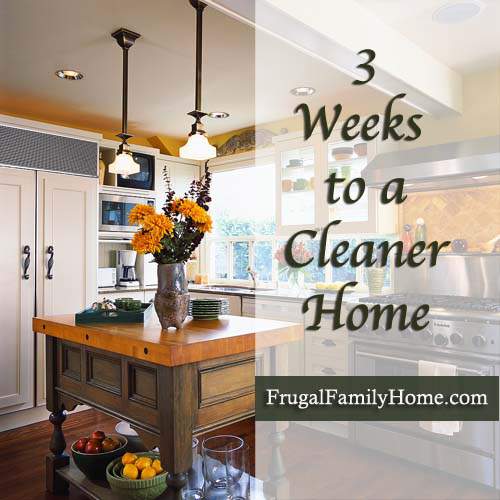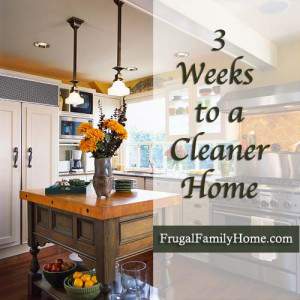 Today I worked with my daughter in her room. She tends to build up stacks of things here and there, it is just how she is. I just let it be as long as she can find what she needs and the room looks clean.
Today I noticed she had quite a bit of items that needed to find their homes again on her dresser and in her bookshelf so those were the areas we de-cluttered today. We also vacuumed under the bed and the rest of the floor. Along with dusting the surfaces.
Before our cleaning/de-cluttering session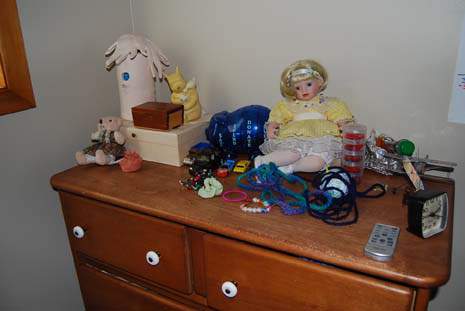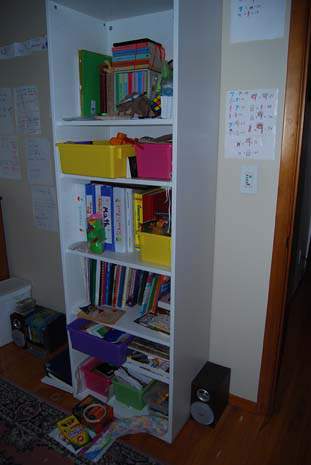 After cleaning/de-cluttering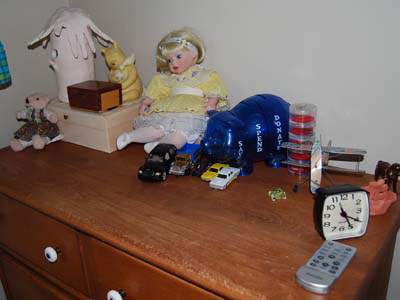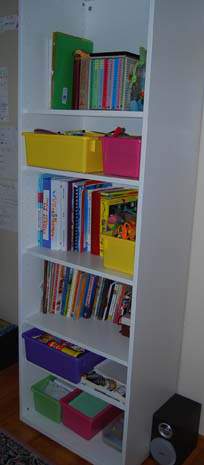 Now her room is looking better with all the piles and loose items put away.
Tomorrow
I will be continuing work in the kid's rooms. I will be working with my son in his room. We need to do a good cleaning in his room.
Our to do list
Clear clutter off the dresser and dust
Dust the bookshelf
Go through toys in the toy box
Sort through clothes in the closet
Vacuum and dust the room
If you have done some cleaning please share it with me in the comments. If you have a blog and a cleaning post to share please leave the link in the comments too.
[signoff]
More Posts in this Series
3 Weeks to a Cleaner Home
3 Weeks to a Cleaner Home Day 1, Dining Room
3 Weeks to a Cleaner Home Day 2, Living Room
3 Weeks to a Cleaner Home Day 3, the Entry
3 Weeks to a Cleaner Home Day 4, Hallways and Stairs
3 Weeks to a Cleaner Home Day 5, Laundry Room
3 Weeks to a Cleaner Home Day 6, Refrigerator
3 Weeks to a Cleaner Home Day 7, Pantry Cupboards
3 Weeks to a Cleaner Home Day 8, Kitchen Counters
3 Weeks to a Cleaner Home Day 9, Master Bedroom
3 Weeks to a Cleaner Home Day 10, The Bathroom