It's Monday again, and time to figure out what on the menu plan for this week. I have to say this week felt like a lazy menu planning week for me. When I'm having trouble coming up with things I want to cook I fall back on my family's favorite meals.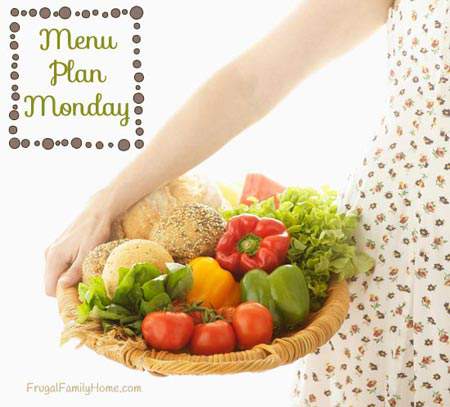 Lucky for me my family likes the frugal and easy recipes I make so this week will be an easy cooking week for me.
If you've seen past menu plans of mine, you know that I will make breakfast for dinner at least twice a month. It's something my family loves and it's easy for me to make.
Another favorite of ours is Mexican food. This week we'll be having tacos and burritos. To make this dinner easy on me, I'll prepare all the items and everyone gets to make their own. It's great, everyone gets exactly what they want.
Another year-round favorite at our house is pizza. Pizza takes many forms in our house from stromboli to pizza pockets or even pizza prepared on the grill. Any way, I make it, my family loves it. We have it at least 2 times a month at our house.
Here's what's cooking at our house this week,
Dinners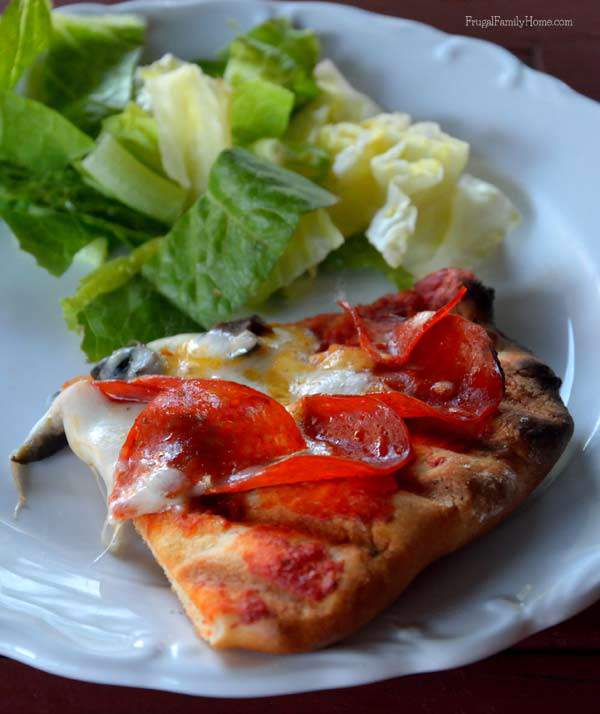 Tacos and Burritos, Salad, and Chips and Salsa
Country Fried Tofu, Egg Noodles, Salad, and Fruit
Italian Chicken, Mashed Potatoes, and Salad
Waffles, Eggs, and Sausage
Cheesy Ham and Potatoes, Salad, and Fruit
Pizza and Salad
Kielbasa Skillet, Salad, and Fruit
Lunches
Leftover Most Days
Tuna Sandwiches, Chips, and Fruit
Hot Dogs, Baked Fries, and Fruit
Breakfasts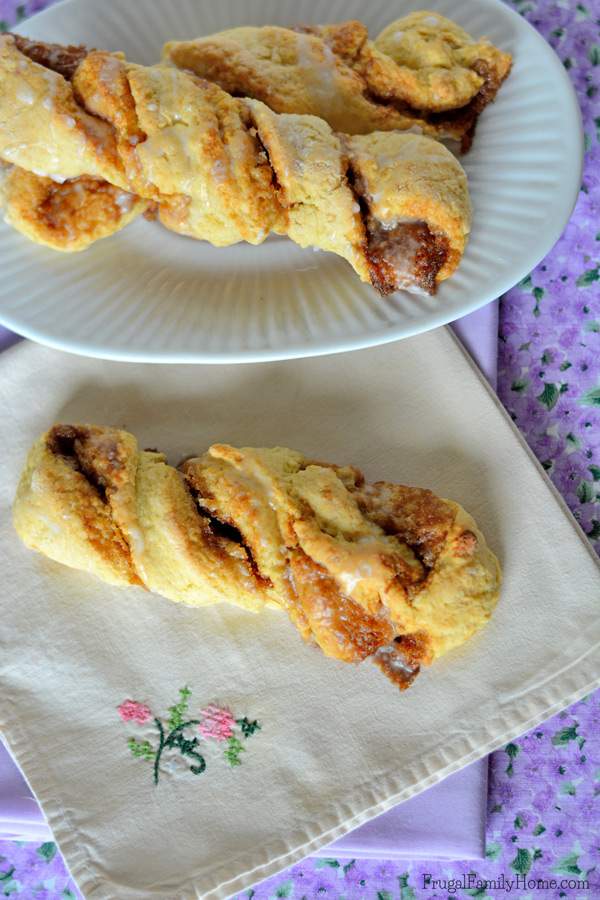 Toast and Eggs
Cinnamon Twist Scones, Eggs, and Sausage
Eggs, Sausage, Hash Browns, and Homemade Biscuits
I would love to hear what's cooking at your house this week! Please scroll down and leave me a comment with your menu plan below.
[signoff]
Need help planning your menu? Find my menu planning tips here with a free printable menu planner page and here for  my frugal menu planning tips.
If you haven't seen my 2016 Homemaking Planner you can check it out by following this link. It has a menu planner, grocery shopping list and much more.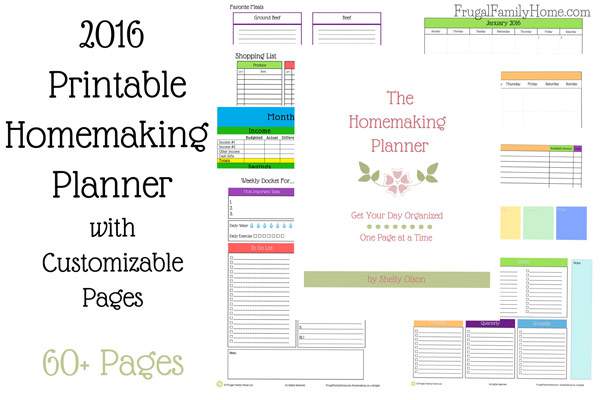 Find more menu plan ideas at Org Junkie too.