You don't have to do all the meal planning yourself. Have your family help. That's what I did this week and my family came up with some great dinner ideas.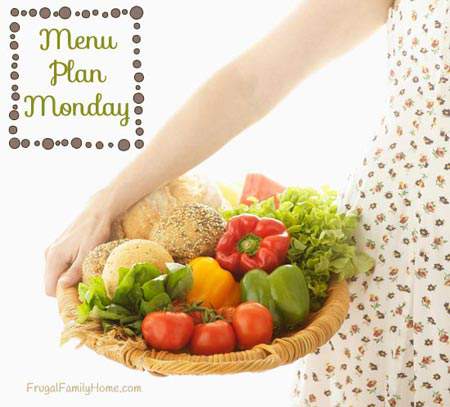 The kids helped me plan this weeks menu again. This week they picked to have chili baked potatoes. I love that because it's a quick and easy meal. Plus I purchased a few cans on chili with coupons recently so it will be a frugal meal too.
My son picked hamburgers with baked fries. Because that is one of his favorite meals, probably only second to Sloppy Joes. We still have hamburger patties in the freezer from a shopping trip to our local restaurant supply grocery store.
And taco pocket sandwiches were also added by the kids. The taco pocket sandwiches are pocket bread filled with taco filling. They are really good. I've been making them for years. I really should share the recipe for them soon.
We'll also be having breakfast for dinner this week it will be pancakes.
And we'll be eating from the freezer. We have ham to use up. As well as pork chops I cut from a pork loin to use in the recipe my great grandma used to make.
Finally to use up those vegetables hanging out in the crisper drawer, we'll have chicken stir fry this week too.
It should be good eating around here this week.
Our Meal Plan for This Week…
Dinners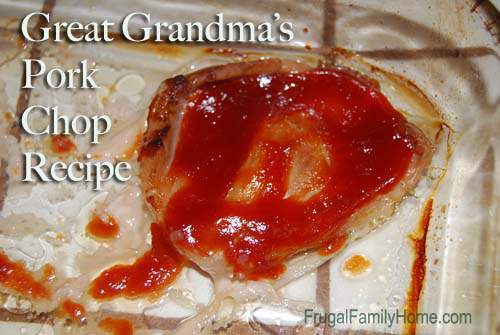 Great Grandma's Pork Chops, Roasted Vegetables, and Cucumber Salad
Chili Potato Bar, Salad, and Fruit
Stir Fry with Green Beans and Chicken and Rice
Ham Slices (from freezer), Mashed Potatoes, and Green Beans
Easy Whole Wheat Pancakes, Sausage, and Eggs
Hamburgers and Baked Fries
Taco Pocket Sandwiches, Fruit, and Vegetable Sticks
Lunches
Leftover most days
Tortilla Pizzas and Salad
Snacky Lunch, vegetable sticks, fruit, lunchmeat, and crackers
Breakfast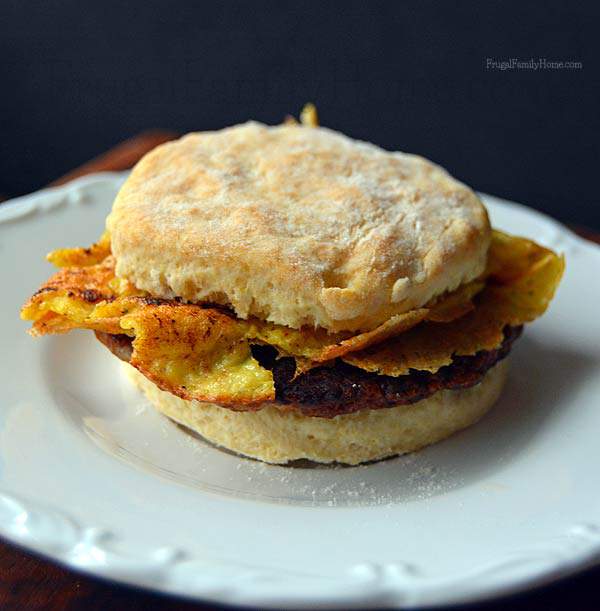 Breakfast Sandwich and Fruit
Waffles, Bacon, and Eggs
What's on your menu for this week?
More Posts You'll Like,
7 Day Frugal Menu Plan
Feeding My Family For Less
Menu Planning Helps

Do you need help planning your menu? Find my menu planning tips here with a free printable menu planner page and here for my frugal menu planning tips.
This post contains affiliate links. Thanks for your support.