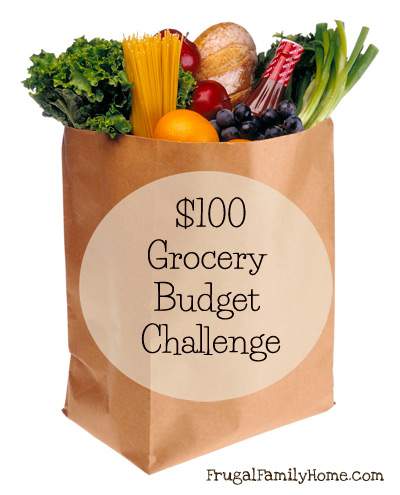 Inspired Bloggers Network put forth a challenge. A challenge that was something I thought would be fun to do. The challenge was to build a menu that includes 3 meals and 2 snacks for only $25 per person for a week.
Since, I love meal planning and I'm a budgeting nerd, I knew I had to do this challenge.
At first, I thought I would plan a super cheap menu. Which I know I could do, but I thought it might be more interesting to use my menu I had already planned out for the week and see how much it really cost me.
A menu I planned before I knew about the challenge.
Our Grocery Budget
We use a cash envelope system, I know I have $300 a month to spend on groceries. I knew on an average week I already spend below the allotted amount for the challenge of $100 for the week.
That includes most of our paper products, except the toilet paper that I purchase at Costco. We don't use much in paper products at all. So, most of the money goes towards food.
My kids and husband are allergic to dairy. So, we often purchase some natural type foods that are dairy free. But those items can be more expensive.
I try to find them on sale or at our local discount grocery store as much as I can.
I also buy cow's milk for myself and soy milk for the rest of my family.
Soy milk is usually about $1-2 more a gallon, so if you follow my menu you might be able to purchase some of the items for less.
The Menu
This menu is by no means a cheap menu for our family. We ended up having steak one night and London Broil another night. Which are a few of the more expensive meals I make.
So by eliminating those meals and substituting in a less expensive meal you could actually spend even less.
My kids also eat three snacks a day instead of two. So there was an extra snack in each day for this week. My husband and myself usually just eat two snacks a day.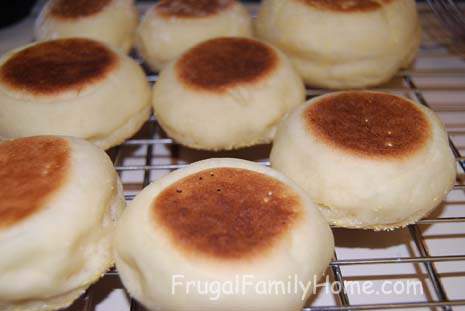 I made the bread (5 loaves), waffles ( 2 batches), english muffins, muffins, cinnamon swirl bread (1 loaf) and ice cream from scratch.
I also used canned tomatoes with seasonings to make the salsa for snacks and the build your own haystack dinner.
The chicken nuggets were a purchased convince food. I could have kept our total even lower by making my own or choosing a different lunch, but my son really wanted them for lunch over the weekend. 🙂
Our Menu Plan
Breakfasts
Toast with Peanut Butter and Jam (ate this breakfast twice)
plus Eggs for the kids
Waffles, Sausage and Eggs
Muffins, Eggs and Sausage
English Muffins with Peanut Butter and Jam (ate this breakfast twice)
plus Eggs for the kids
Cinnamon Swirl Bread with Peanut Butter
plus Eggs for the kids
Lunches
5 days My Husband's Lunches were,
Half Sandwich
Tortilla Chips
Cookies
Water
The Kids and Myself had these lunches,
Sandwiches, Chips, Grapes and Cookies (ate this three times)
Macaroni and Cheese, Grapes for Myself
Leftover London Broil dinner for my daughter
Sandwich, Chips, Cookies and Grapes for my son
Leftover Hamburger Skillet Dinner and Grapes for my daughter and myself
Sandwich, Grapes and Chips for my son
Over the Weekend our Lunches were,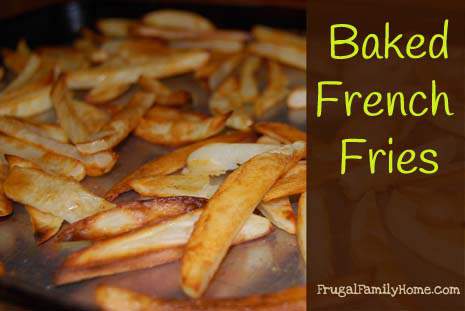 Chicken Nuggets with Baked Fries and Pineapple
Tuna on English Muffins, Salad, Pineapple and Homemade Ice Cream
Dinners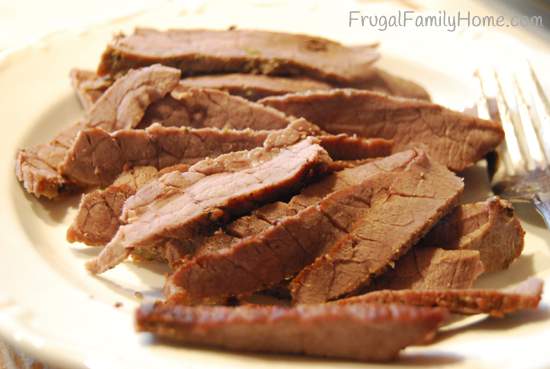 Build Your Own Haystacks, Pineapple, Cookies and Milk for dessert
Steak, Baked Potato, Salad with Dressing and Cookies for dessert
Sweet Aromatic Chicken, Rice, Pineapple, Broccoli and Cookies for dessert
Spaghetti with Meat Sauce, Salad, Pineapple and Garlic Bread, Homemade Ice Cream for dessert
London Broil, Baked Potatoes, Green Beans and Homemade Ice Cream for dessert
Hamburger Skillet Dinner, Salad, Pear and Garlic Bread
Waffles, Eggs and Sausage
Snacks
Peanut Butter Sandwiches, Banana Slice and Lunchmeat Slice (my kids eat this snack each day)
Cereal with Soy Milk
Tortilla Chips with Salsa
Ritz Crackers with Peanut Butter
Peanuts
The Grocery List
Since the grocery list was so long I decided to make it a printable. Just click on the image below to open up the shopping list with the prices I paid.
We live in Oregon so your prices might be higher or lower than mine.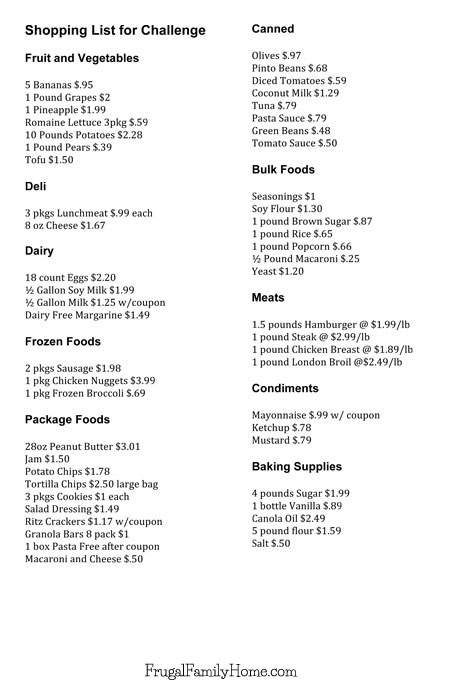 Shopping
I did purchase a few items with coupons and I noted those on the shopping list, but there really weren't that many. I listed the prices per pound I paid for the meats I used.
I also purchase Brown and Serve Sausage instead of bulk sausage for our breakfasts. I have found that it's the same price per pound as the bulk sausage in our area, we just like it better and it's more convenient for me.
Some of the items I purchase in bulk at Winco Foods. For the seasonings I added a $1 even though it was much less for the amount I used this week.
I also included the sugar, flour, salt and soy flour in the list. Basically everything you would need to make all the dinners and snacks. I thought it would be most accurate to figure the cost starting with nothing at all to have on hand.
Most families would have at least some of the items on hand.
The Grand Total
The total I spent for this week for our family of 4, for 3 meals and 2-3 snacks a day, ended up coming to $76.73.
That works out to $19.18 a week per person. An average of $2.74 a day per person or $.55 a meal/snack.
Now that is a lot less expensive than I would have guessed.
I think shopping the discount grocery stores in my area really helps to keep my grocery budget low. I know the fruit, vegetables, lunchmeat and some convenience foods are so much less expensive at the discount grocery store, than at the regular grocery stores.
Could I Do Better?
I think I could get the price down to about $50-60 for a week. If I planned some less expensive meals and didn't use any convenience foods. I will have to give it a try soon.
Have you ever figured out what it cost you, for a week of groceries?