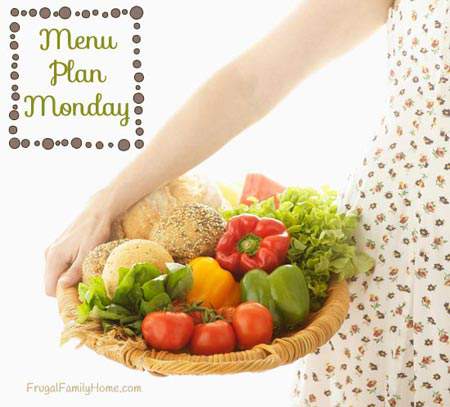 This week I'm being more adventurous with our my menu plan. I'm trying out some new recipes and if they turn out to be good, I'll be sure to share them.
I'm also making a couple of my old standby recipes of grilled herb chicken and spaghetti. I want to make sure we have some familiar dishes too. Too much new thing can be a bad thing with my little one, who can be a little picky at times. 🙂
Our Menu,
Dinners
Grilled Herb Rubbed Chicken, Mashed Potatoes, Salad
Spaghetti with Meat Sauce, Salad and Bread
Keilbasa Pasta with Peppers, Salad and Fruit
Asian Chicken Pocket Sandwiches, Fruit and Salad
Baked Breaded Pork Chops, Mashed Potatoes and Green Beans
French Cranberry Chicken, Mashed Potatoes and Green Beans
Slow Cooker Beef and Bean Enchiladas, Salad and Fruit
Lunches
Leftovers most days
Sandwich and Chips
Burritos, Chips and Salsa
Breakfast
Toast and Eggs
Omelets, Hashbrowns and Toast
Chocolate Muffins with  Strudel Topping, Eggs and Sausage
What's cooking at your house this week?

This post is linked up at Org Junkie