It's time to get ready for the new week. And part of that prep is to make our meal plan for this week. Because when you have a plan for your meals, at least you know you'll be eating well all week.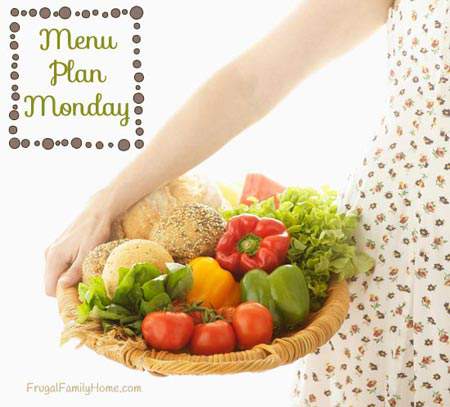 Even though I share our meal plan each week, I really don't enjoy meal planning. It's not something I look forward to doing.
But I do encourage you to meal plan too, even if it isn't your favorite tasks too.
I find it's something I need to do to help keep our grocery expenses down, to keep us from eating out to often, and keep us from eating the same meals over and over again.
I will usually plan our meals for a month at a time. I post our meal plan here each week but I only meal plan once a month.
I find it's easier to streamline the process and only have to meal plan once a month instead of every week. I've gotten to where I can plan a month's worth of meals in about an hour.
So if you are like me and meal planning isn't your favorite thing, give planning a month worth of meals at a time a try.
Now here's what's cooking at our house this week…
Our Menu,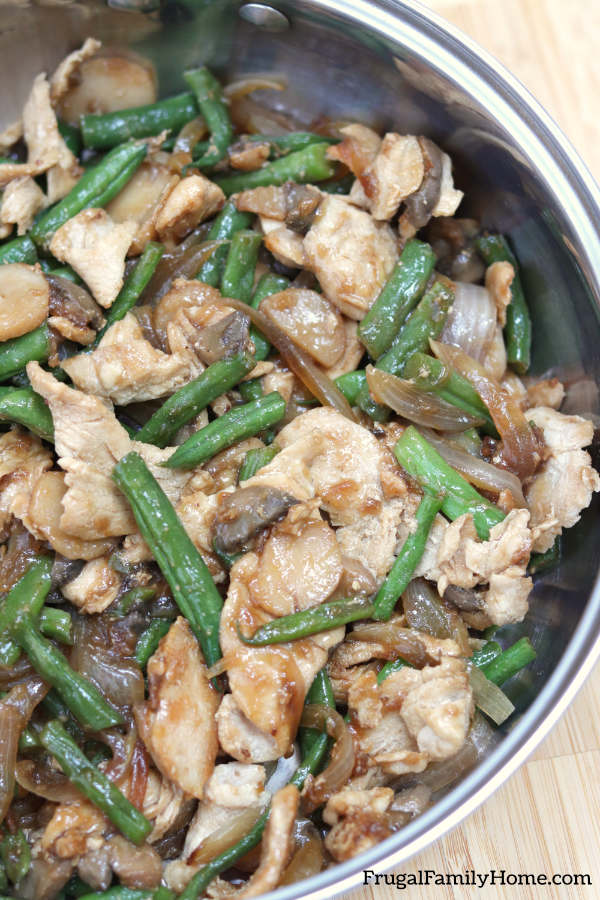 Dinners
Easy Hamburger Dish and Salad
Barbecue Chicken, Rice, and Vegetables
Chicken and Green Beans Stir Fry with Rice
Kielbasa and Vegetable Skillet, Salad and Bread
Soft and Crisp Tacos, Refried Beans with Chips and Salsa
Grandma's Pork Chops, Roasted Vegetables, and Fruit
Beef and Celery over Egg Noodles, Salad, and Fruit
Lunches
Leftovers most days
Sandwiches with Tomato Soup
Turkey Bacon Sandwiches with Chips and Fruit
Burritos, Chips with Salsa and Fruit
Breakfast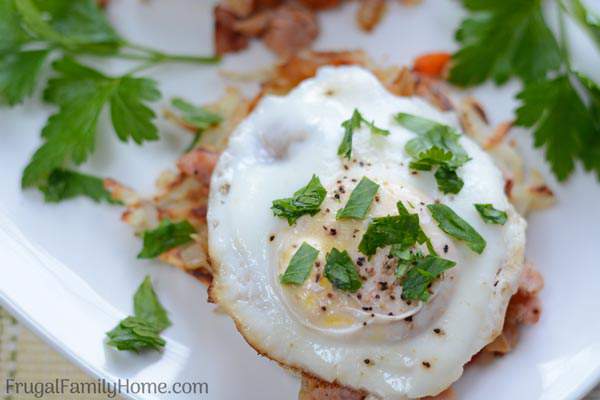 Toast and Eggs
Pancakes, Eggs, and Sausage
Breakfast Haystacks with Toast
What's cooking at your house this week?

Do you need help planning your menu? Find my menu planning tips here with a free printable menu planner page and here for frugal menu planning tips.
Do you struggle with what to cook for dinner? Have endless meal ideas ready and waiting this guide can help…