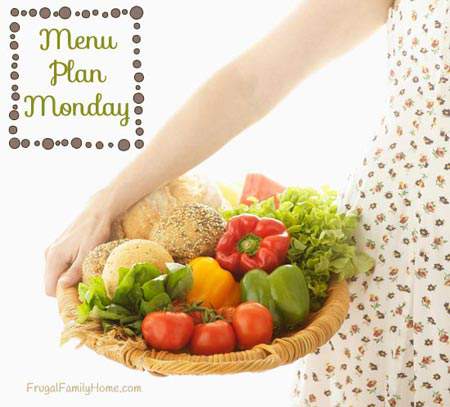 This year I'm really trying to keep our food waste to a minimum. I'm going to try to plan at least one meal a week to use up our vegetables and not let any go to waste. I like to make soups and stir fry to do this and this week we'll be having chicken stir fry to make sure to use the vegetables up.
We are also having soup this week because I love to make soup this time of year and it makes for an inexpensive meal. Plus soup goes well with the cold weather we've been having. We had snow on Sunday and I share the photo below of the birds at our fountain on Facebook, Twitter, and Instagram.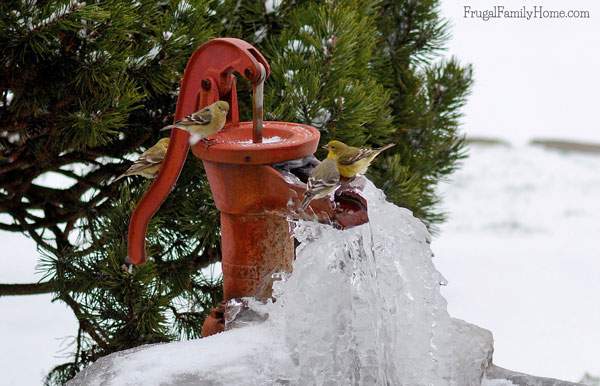 Here's our menu plan for this week, 
Dinners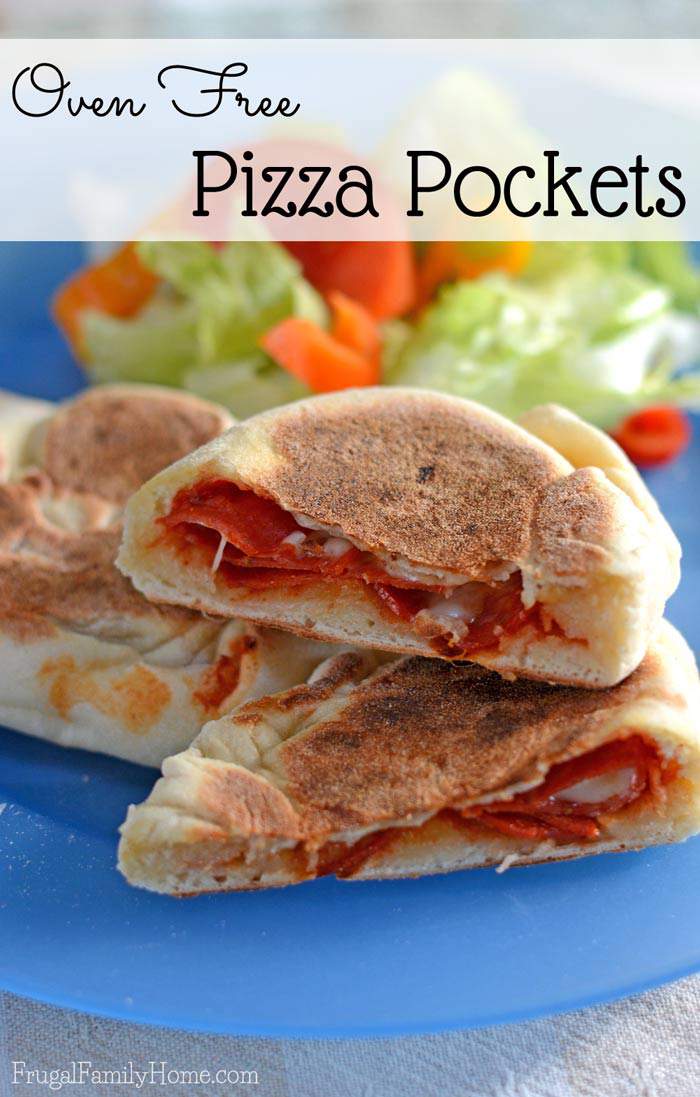 Southwest Chicken Skillet, Salad, and Fruit
Pizza Pockets and Salad
Bacon, Corn, and Potato Chowder, Butter Dips, and Fruit
Chicken Stir Fry and Rice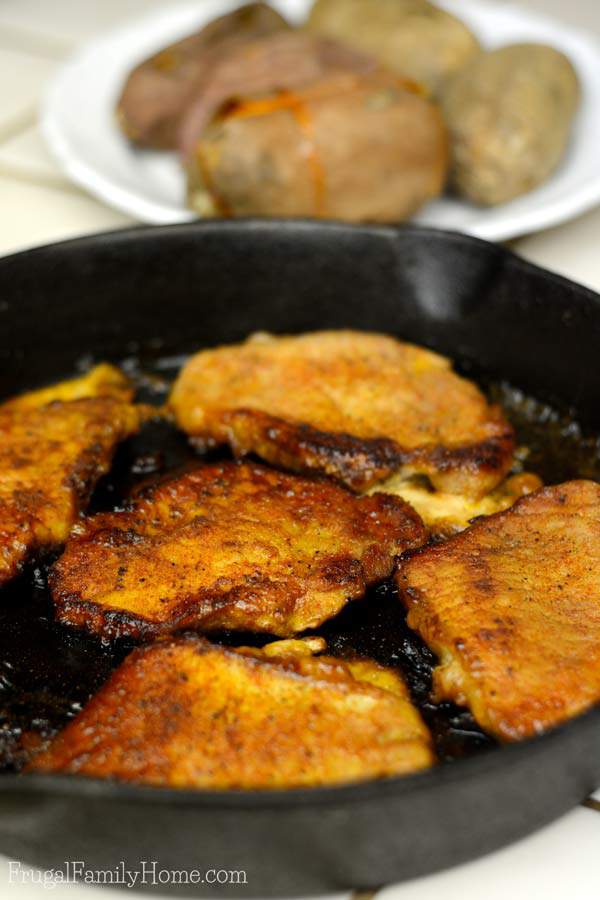 Glazed Pork Chops, Roasted Sweet Potatoes, Vegetables
Burritos, Chips with Salsa, and Salad
Chicken Hawaiian Haystacks with Salad
Lunches
Leftover Most Days
Soup and Sandwiches
Corn Dog Muffins, Veggie Sticks, and Chips
Breakfasts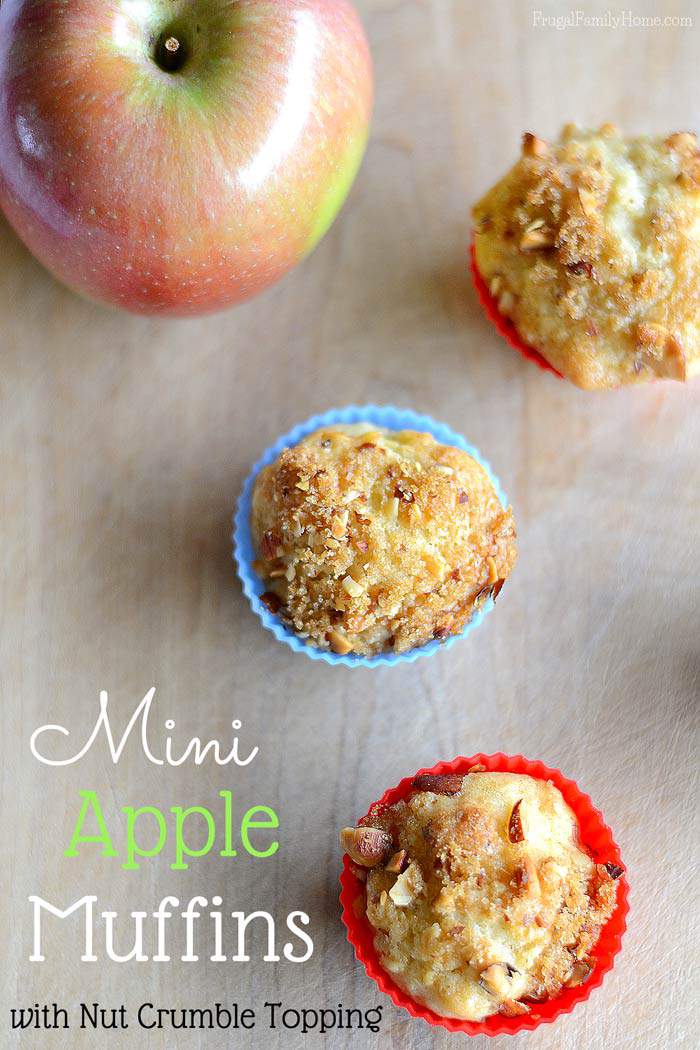 Toast and Eggs
Apple Mini Muffins, Eggs, and Sausage
Breakfast Sandwiches with Fruit
I would love to hear what's cooking at your house this week! Please scroll down and leave me a comment with your menu plan below.
[signoff]
Need help planning your menu? Find my menu planning tips here with a free printable menu planner page and here for  my frugal menu planning tips.
If you haven't seen my 2016 Homemaking Planner you can check it out by following this link.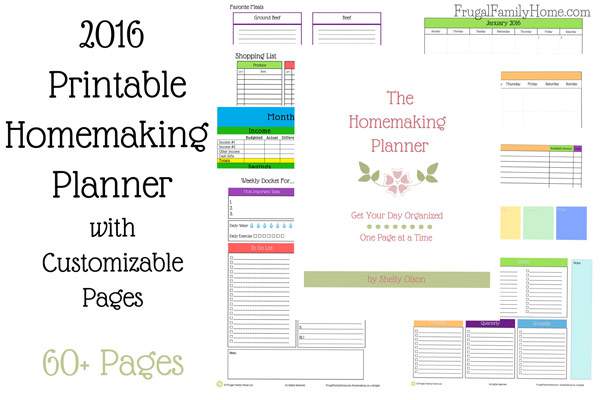 Find more menu plan ideas at Org Junkie too.