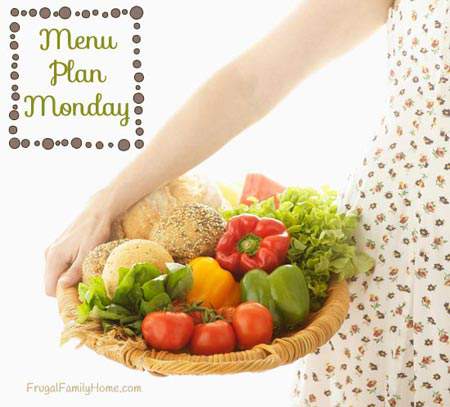 Have you ever tried chicken pot pie soup? It's so good. I will be sharing the recipe we love, later this week. There is just something about winter that makes me crave soups and stews. This week we will also be having three asian inspired dishes.
Here's what's cooking at our house this week,
Dinners
Chicken Stir Fry with Rice
Grandma's Pork Chops, Roasted Vegetables and Fruit
Enchilada Casserole with Salad
Chicken Pot Pie Soup with Pie Crisps and Fruit
Waffles, Eggs and Sausage
Mongolian Ground Beef over Rice with Fruit
Pad Thai Noodles, Salad and Fruit
Lunches
Leftover most days
Corn Dogs with Homemade Fries
Sandwiches with Chips and Fruit
Breakfasts
Oatmeal, Toast and Eggs
Pancakes with Homemade Syrup, Eggs and Sausage
Apple Mini Muffins, Eggs and Sausage
What's on your menu plan this week?

See more of my menu plans or go to Org Junkie where I linked up and check out the other menu plans there.