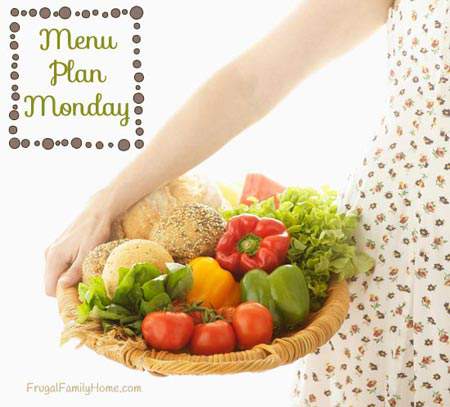 I hope your first week of the new year has started our great. I always love the start of a new year with the promise of great things to come, a fresh start and new goals to work towards.
This week will be a busy week around our house as we get out of holiday mode and into our regular schedule again. Our meals this week will be easy meals to help make the transition a little easier.
Here's what's cooking at our house this week,
Dinners
Pan Fried Pork Chops, Mashed Potatoes and Green Beans
Spaghetti with Meat Sauce, Salad and Breadsticks
World's Best Chicken (freezer meal), Mashed Potatoes and Salad
Cheesy Ham and Potato Crock Pot with Salad
Pizza Cups with Salad
Easy Hamburger Dish, Fruit and Bread
Potato and Egg Casserole, Fruit and Salad
Lunches
Leftovers most days
Sandwiches, Fruit and Chips
Bean Burritos with Chips and Salsa
Breakfasts
Oatmeal, Toast and Eggs
Omelets with Hashbrowns and Toast
Pancakes with Homemade Syrup, Eggs and Sausage
What's on your menu plan this week?

See more of my menu plans or go to Org Junkie where I link up and check out the other menu plans there.