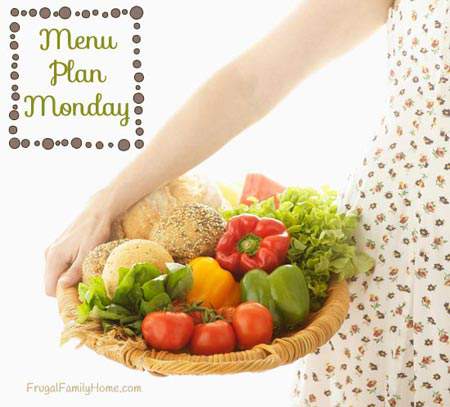 I've made another easy menu plan for this week again. We are having breakfast for dinner, one night this week.
Not only does my family love it, but it's also an inexpensive meal too. My son requested hamburgers again. Which is fine with me. He hasn't even asked to eat out in a long time, so making hamburgers at home, has seemed to work to curb the requests to eat out.
I'll also be making a new family favorite of ours glazed pork chops. They are super yummy and easy to make.
We're having tuna patties with homemade tartar sauce. It's an easy skillet meal. As well as chicken stir fry. Which is a great way to use up fresh vegetables that may be getting close to going bad.
I keep the cost down on the pork chops by cutting our own pork chops from a whole pork loin I purchase at Costco. Doing the cutting myself usually save us about $1-2 a pound.
Here's What's Cooking at Our House This Week
Dinners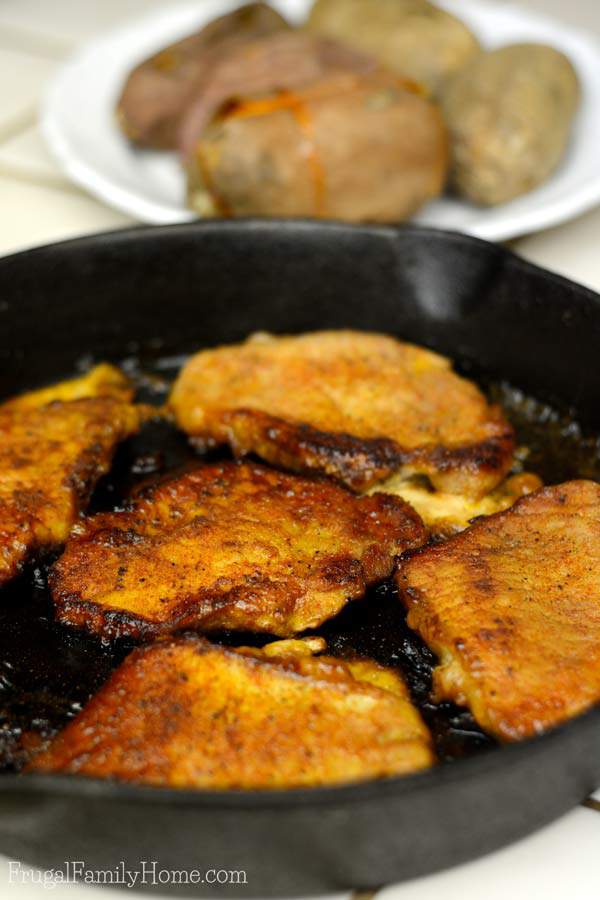 Glazed Pork Chops, Mashed Potatoes, and Green Beans
Chicken Stir Fry and Rice
Hobo Packages and Fruit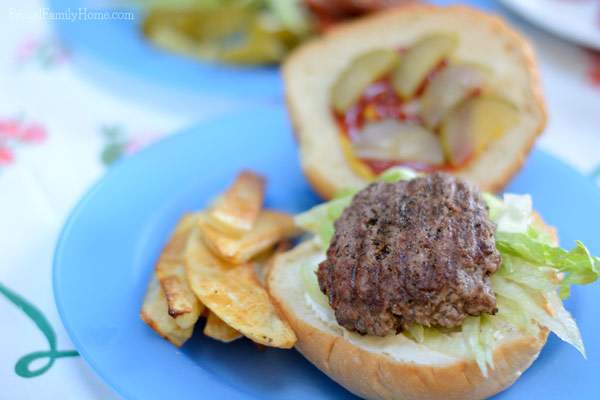 Hamburgers and Baked Fries
Waffles, Eggs, and Sausage
Tuna Patties, Rice, Tartar Sauce, and Salad
Chicken Fajitas, Refried Beans, Salad, and Fruit
Lunches
Leftover most days
Crisp Burritos, Salsa and Chips, and Fruit
Sandwiches, Carrot Sticks, and Fruit
Breakfast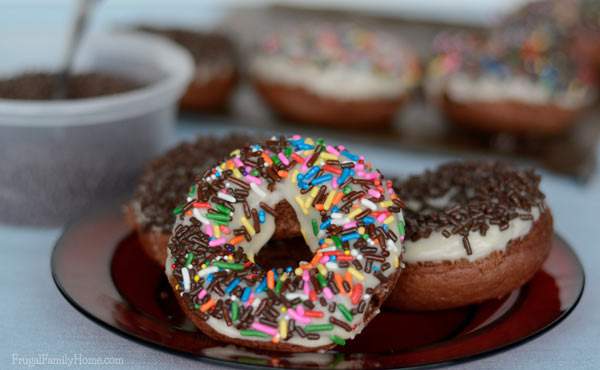 Toast, Eggs, and Oatmeal
Baked Donuts, Eggs and Sausage
Chocolate Chip Scones, Eggs and Sausage
What's on your menu this week?

Do you need help planning your menu? Find my menu planning tips here with a free printable menu planner page and here for frugal menu planning tips.
This post contains affiliate links. Thanks for your support.
Find more menu plan ideas at Org Junkie too.